Pulp Fiction, Chungking Express, Speed and other movies turning 25 this year
This one's for all the Gen-Xers out there: Your favourite movies are now a quarter of a century years old (and older than your intern).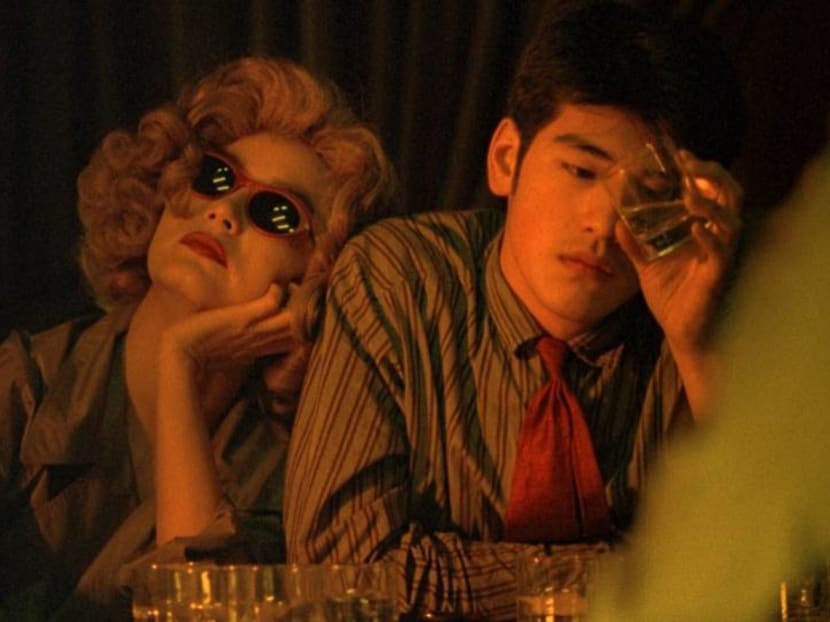 It was the year Britpop wars were at an all-time high with the releases of Oasis's Definitely Maybe and Blur's Parklife; we found Monica, Chandler, Rachel, Ross, Phoebe and Joey, and lost Kurt Cobain; the Sony Playstation was launched and Amazon began its quest for world domination.
1994 was indeed a vintage year.
And for film fans, it will forever be remembered as a refreshingly innovative cinematic year that did not simply belong to big-budget franchise instalments or formulaic sequels. It was a time when original and seminal work like Pulp Fiction and Shawshank Redemption garnered just as much traction as an action-packed thriller like Speed or family friendly crowd-pleasers like The Lion King.
And that all happened – clutch your pearls, Gen-Xers – a quarter of a century ago.
Here's a list celebrating our favourite films turning 25 this year. If you don't already feel old, well, this should do the trick.
PULP FICTION
Quentin Tarantino's postmodern masterpiece tells a handful of wild and surprising tales in this ultra-violent, darkly comic film that changed the way filmmakers craft (and how we watch) movies forever. Many cinephiles would even go as far to say that this might be the most influential movie made during the 1990s.
After all, it did inspire scads of imitators (nicknamed Tarantinies) and dozens of knockoffs in the following year. Just as successful was its now legendary soundtrack, made up of cult cuts of surf rock and an electrifying rendition of Neil Diamond's Girl, You'll Be a Woman Soon by Urge Overkill.
It also taught us that a Quarter Pounder is called a "Royale with cheese" in France.
FORREST GUMP
The mind-blowing CGI at the time – from the floating feather to removing actor Gary Sinise's legs – helped put Robert Zemeckis' film right on top as the big winner in one of the most competitive Oscars Best Picture races of all time, beating out both Pulp Fiction and The Shawshank Redemption.
Forrest Gump won a total of six Oscars, including Best Director and Best Actor for Tom Hanks, turning the already popular actor into one of the biggest names in film.
It was also the movie that made everyone and your grandmother quote the "life is like a box of chocolates" line until you were ready to hit them over the head with a box of Ferrero Rocher. Even 25 years later, the film remains a classic – ageless and emotionally draining.
CHUNGKING EXPRESS
Divided into two sections, Wong Kar Wai's colourful comedy-drama tells the story of two lovesick policemen. One is recovering from a breakup and pining over a mysterious drug smuggler, while the other is likewise on the rebound and falling for a snack bar employee.
Yes, the Hong Kong auteur has given his trademark innovative visual style in other films since, but did all the gorgeousness add up to a film as cohesive and charming as Chungking Express? Nope. 
THE SHAWSHANK REDEMPTION
Frank Darabont's exceptional adaptation of Stephen King's The Shawshank Redemption arguably gave the decade its most enduring film. Starring Tim Robbins and Morgan Freeman, the tale of a banker wrongly incarcerated for murder struck a chord with moviegoers, winning multiple awards.
Of all the adaptations of Stephen King stories – and they are legion as he is the most adapted living writer – this was the film that was sorely underrated when it was released cinematically. All the Shawshank love flowed only after people started discovering this gem of a film in their neighbourhood Blockbuster video rental store, and it made it onto many a critic's "best films of all-time" list.
REALITY BITES
It was a seminal text for Generation X – Ben Stiller's (Yes, Zoolander) directorial debut, which mixed a love triangle consisting of quintessential 1990s icon Winona Ryder, everyone's 1990s boyfriend Ethan Hawke and Stiller himself with existential angst.
It has since become a 90s touchstone, as well as an underrated rom-com classic. Just whisper the name Troy Dyer to a woman over 30 and you'll be treated to an elaborate analysis of the romantic appeal of dudes in bands.
Besides starting the trend of dancing to My Sharona in petrol stations all across the world, it also includes some recognisable cameos: Dave Pirner and Evan Dando play bit parts, as do Andy Dick and David Spade. 
SPEED
Jan de Bont's feature film directorial debut tells the story of an LAPD cop who has to rescue civilians on a city bus rigged with a bomb programmed to explode if the bus slows down below 50mph – and the adorable woman driving it.
To think this was the film that saw Keanu Reeves beat out Tom Cruise and Hanks for the lead role after de Bont saw him in Point Break. Meanwhile, future Oscar winner Sandra Bullock got her big break, stealing every scene she was in. Monitoring from afar was the devious mastermind played by Dennis Hopper.
The combination of the three actors, plus adrenaline-fuelled action, made this the sleeper hit of the year. It was both critically and commercially successful, grossing US$350.4 million (S$470 million) worldwide on a very modest US$30 million budget. 
EAT DRINK MAN WOMAN
Way before Crouching Tiger, Hidden Dragon, Lee Ang was already making his mark with this romantic comedy-drama set in his Taiwan homeland. The story of a widower chef and his three daughters – all of whom live under one roof and gather for dinner every Sunday – hit right to the Asian familial core, and won Lee his second Oscar nomination for Best Foreign Language Film.