Beyonce and Jay-Z's exclusive Oscars party to serve caviar by the gallon
The couple's afterparty, now in its second year, is the evening's most exclusive event.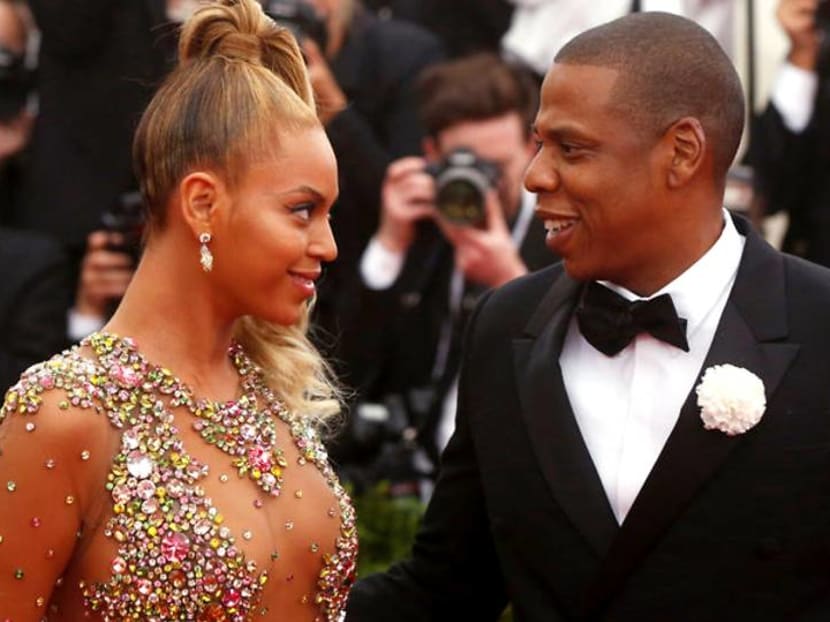 Beyonce and Jay-Z are set to hold the hottest Oscar afterparty following the 91st annual Academy Awards this Monday (Feb 25, Singapore time).
Nicknamed the Gold Party, the top-secret afterparty is returning for its second year and is rumoured to serve luxury delicacies and comfort foods. The party will take place in a converted parking garage of the Chateau Marmont, said The Hollywood Reporter.
Celebrity news outlet Page Six reported that guests can expect everything from "caviar by the gallon to truffle quesadillas and late-night upscale chicken and waffles", with a special menu by Eleven Madison Park chef Daniel Humm.
While there hasn't been any pre-party photos of the food to be served, Eleven Madison Park is known for creating beautiful dishes such as this.
Eater reported that meals will be paired with magnums of Jay-Z's own Armand de Brignac Brut Gold Champagne.
Unlike the other, more established parties of the night by Vanity Fair, Madonna and Elton John, the Gold Party will not admit press or sponsors.
On last year's inaugural Gold Party guest list were Leonardo DiCaprio, Drake, Michael B Jordan, Kobe Bryant, Mindy Kaling, Tracee Ellis Ross and Stevie Wonder. Entertainment Tonight reported in 2018 that only 150 stars were invited to last year's bash.
The Gold Party helps to diversify the party landscape, complementing Hollywood's ongoing conversation about inclusion, wrote The Hollywood Reporter.
"It's not just for the sake of diversity. It's about people making dope work. Black Panther made a bajillion dollars and it's got to be celebrated," said Oscar-winning filmmaker Barry Jenkins to The Hollywood Reporter.