Thanks for the laughs: Big Bang Theory stars share their emotional farewells
The show's main cast of five cement this place in history – quite literally – at the famed TCL Chinese Theater in Hollywood.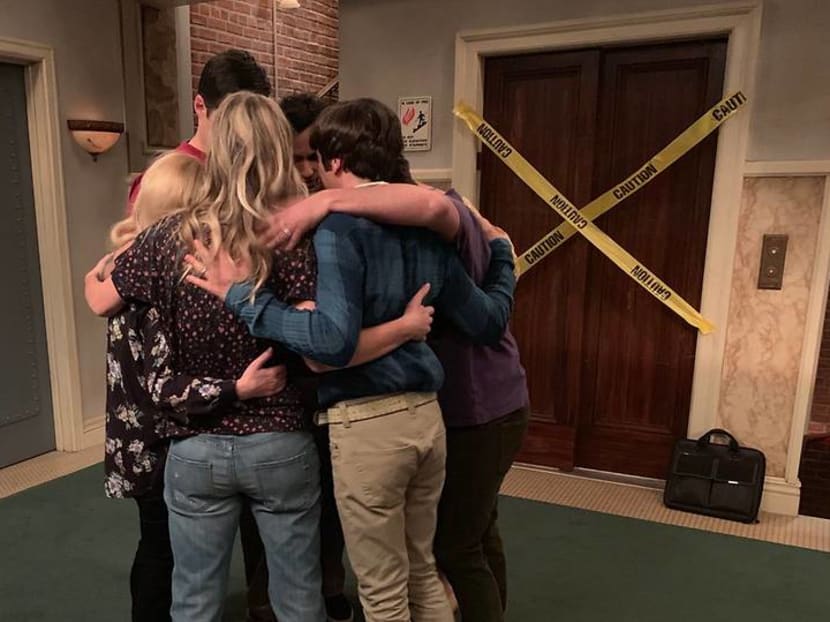 After 279 episodes over 12 years, Big Bang Theory, the show about four awkward scientists and the women in their lives, will finally end its run this month.
The cast had recorded the series finale on May 2 in front of a live studio audience, although the episode will only be screened in the US on May 16.
To commemorate the end of one of television's most successful comedy shows, Sheldon and gang – or more specifically the actors who play them – got the opportunity to leave their hand prints in cement at the famed TCL Theater in Hollywood.
Jim Parsons, Johnny Galecki, Kaley Cuoco, Simon Helberg, Kunal Nayyar, Mayim Bialik and Melissa Rauch received the honour, making them the first TV cast to be included in this 92-year tradition.
The stars have also shared their emotional farewells to the show that first aired in 2007, propelling each of them to star status.
Cuoco, who plays Penny, posted several images on Instagram, including one of the whole cast taking their final bow.
Helberg, who plays Howard, also tweeted an image of a pre-show ritual the cast had been practising since the beginning. The photo showed them in a group huddle.
Parsons and Galecki, who played original roommates Sheldon and Leonard, posted pictures of their characters' front doors – apartments 4A and 4B.  
Parsons wrote: "Thank you, Apartment 4A, for being a home to so many dreams come true, to so many friendships made", while Galecki simply captioned his: "More feelings than words can express."