Big Bang Theory's Jim Parsons ruins Kaley Cuoco's birthday surprise with Instagram prank
Exactly how Sheldon would have paid tribute to Penny on her special day.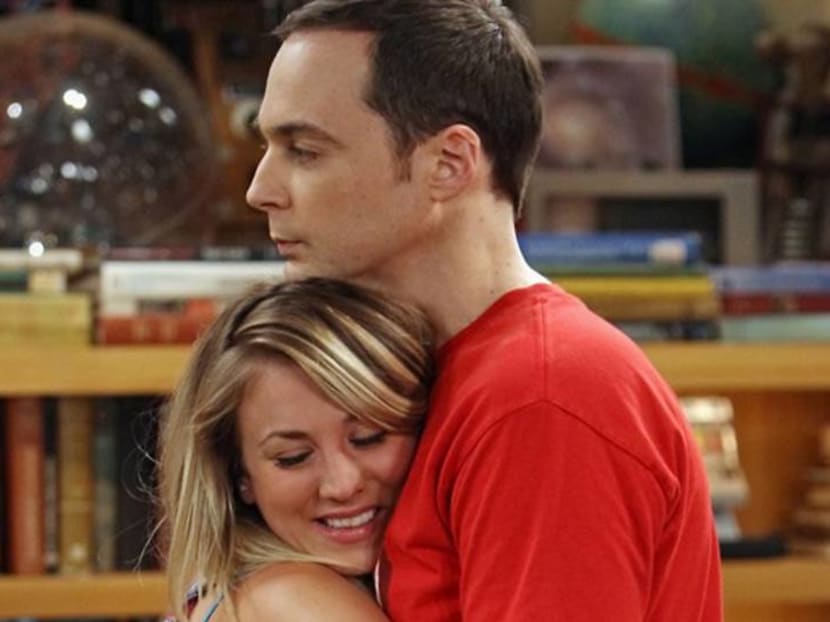 Bazinga! You know you'll be friends for life when your cast mate pranks you on your birthday.
In true Sheldon style, Big Bang Theory's Jim Parsons got the jump on spoiling his co-star Kaley Cuoco's birthday surprise on Thursday (Nov 29), one day before Cuoco turns 33.
The actor, who plays Sheldon Cooper on the hit TV sitcom, posted on his Instagram page a photo of the pink birthday cake the cast and crew got for Cuoco, before they gave it to her.
His Instagram caption: "Almost time, @kaleycuoco … shhhhh ...."
That naturally tipped off Cuoco to the festivities, as evidenced by a subsequent photo posted by Parsons revealing an unimpressed Cuoco looking at the camera and holding up her phone, which displays Parson's Instagram post.
And in a move very reminiscent of his fan favourite Big Bang Theory character Sheldon, Parsons captioned the new photo, "oops @kaleycuoco."
"ON THE FLOOR," was all the pranked Cuoco could come back with on Instagram.