BIGBANG rapper TOP completes military service, thanks fans for support
The K-pop star's stint was not without controversy as he was convicted of drug use during the period.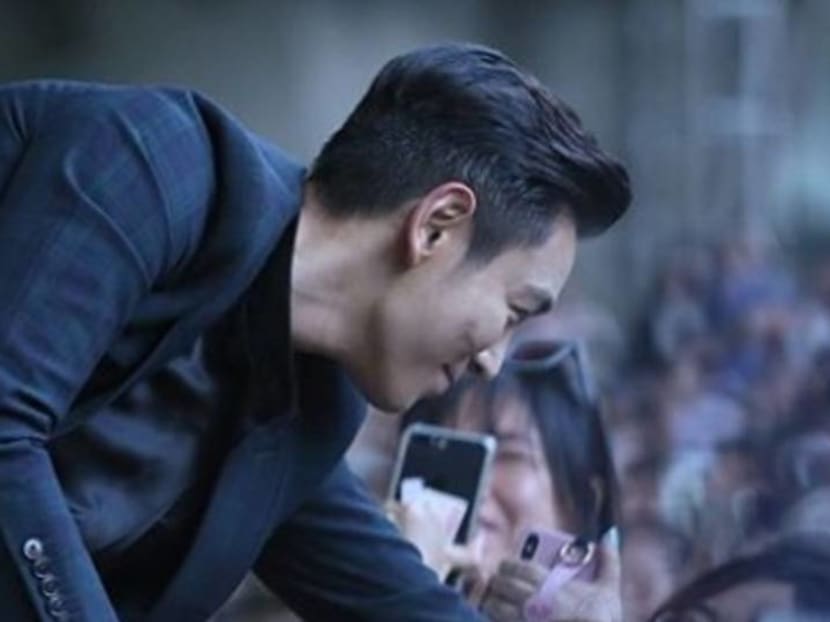 Singer-rapper TOP from K-pop group BIGBANG has completed his compulsory military service on Saturday (Jul 6). He took to social media a day later to post images of him meeting fans, while thanking them for their continuous support.
He said: "Even though I am not proud of myself, I would like to express my deepest gratitude to all the fans who made time and efforts to share this moment with me. I will make sure to reflect on myself and repay the hurts and disappointments I caused to you."
The singer's service was not without incident as he was convicted for marijuana use during the time. He was dismissed from the police force four months after starting service after being found guilty of using marijuana. He was sentenced to a 10-month jail term and a two-year probation in Jul 2017, then served as a social service worker at Yongsan Crafts Museum from Jan 2018.
According to the band's agency, YG Entertainment, TOP (real name Choi Seung-hyun) will have a "quiet" return, which likely means that he won't be involved in official public events or fan gatherings.
The fate of the K-pop band is uncertain as its three other members – G-Dragon, Taeyang and Daesung – are still serving their military service. Fifth member Seungri left the group in Mar following a sex and drugs scandal.

YG's founder Yang Hyun-suk also stepped down in Jun after several of his artists were involved in controversies.