The next BTS? Big Hit and Universal Music join forces to launch new boy band
Global auditions are slated for 2022. There will also be a new Los Angeles-based label and Geffen Records, home of Nirvana and Avicii, will be involved.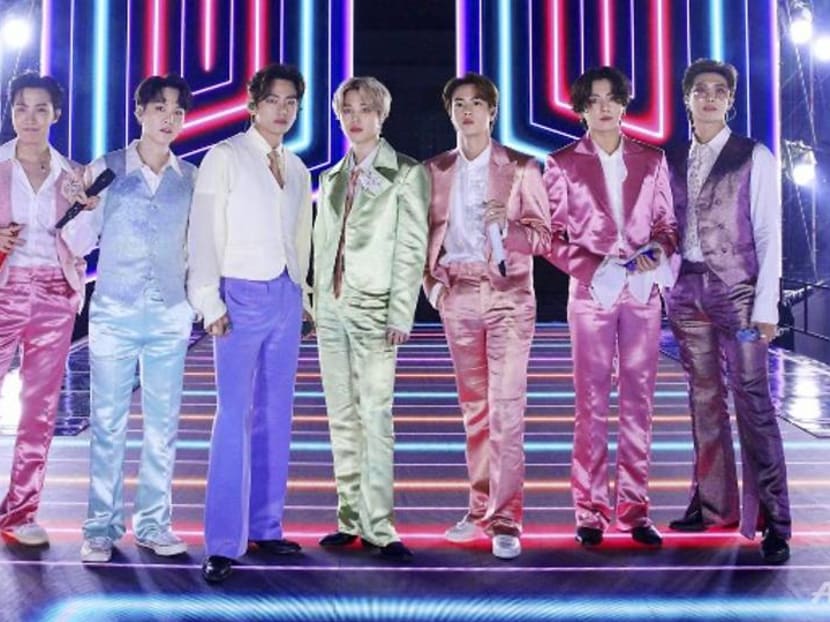 BTS' Suga, J-Hope, Jimin, V, Jungkook, RM and Jin are all household names. But the Korean music label behind the world's biggest boy band isn't resting on its laurels and has big ambitions to create yet another new global group – this time with the help of a fellow music giant.
Big Hit is joining forces with Universal Music Group (UMG) to kick off a "global artist debut project" that will include an audition programme in 2022.
The strategic partnership was officially announced on Thursday (Feb 18) in a video featuring Big Hit Entertainment's chairman and CEO Bang Si-hyuk and global CEO Lenzo Yoon, as well as UMG's chairman and CEO Lucian Grainge.
"Together with Universal Music Group, Big Hit Entertainment will be debuting a new boy group who will be active on the global stage. We will select the members through a global audition, and we are aiming to air this audition programme with a US media partner in 2022," said Yoon.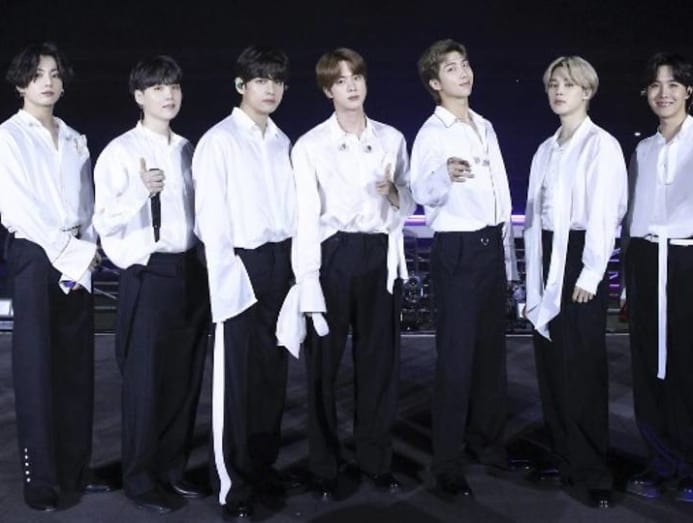 Splitting duties, Big Hit will be training the prospective artists while UMG will be handling the audition programme with media partners in the US as well as music production and global distribution.
Yoon added: "In this project, Big Hit Entertainment will be in charge of discovering and training artists, fan content production, and communication with fans through Weverse."
And to go with all of this, there will be a new JV label that will be based in Los Angeles that will also work with the likes of Geffen Records, home of iconic acts such as Guns N'Roses, Nirvana and Avicii.
The announcement was the latest development in the two big companies' partnership, having recently teamed up to make global VenewLive, the digital streaming platform BTS uses for its online shows.
"As you well know, Universal Music Group showcases a wide spectrum of music," said Lenzo Yoon. It has a robust network of the world's best producers and composers, production capabilities, and marketing expertise. Likewise, Big Hit is the company that can best realise the 'K-pop style' that is loved by music fans all over the world. These two companies will maximise our synergy by each focusing on our areas of excellence. Music fans all over the world will be able to experience the birth of an unprecedented group that brings together world-leading capabilities."
The milestone partnership works both ways: UMG artists will be able to further explore "direct to fan" options via Big Hit's community-based platform Weverse (it's currently already being used by UMG artists such as Alexander 23 and New Hope Club, and Yungblud will be among the next to join).
Big Hit's big man Bang added: "Our two companies indeed share values and visions in that we both pursue constant innovations and are committed to providing our fans with genuine music and content of the highest and uncompromising level of quality… In this sense, I strongly believe that UMG and Big Hit will create a synergy that will rewrite the global music history."