Billie Eilish feels 'embarrassed' over comments she made while younger
The teen singer-songwriter opened up about growing up in the public spotlight, and how she is no longer the same person she used to be.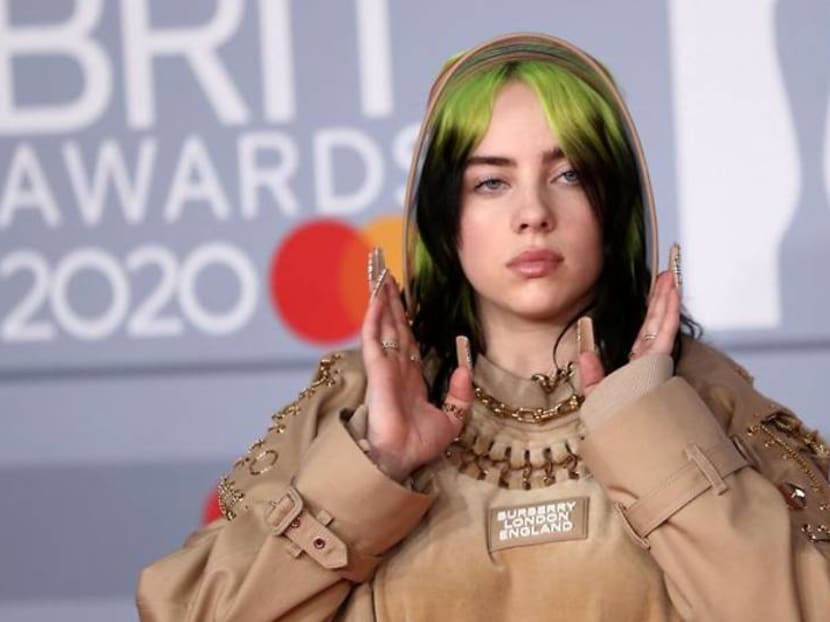 In an interview with Vogue Australia on Friday (Jul 16), 19-year-old pop sensation Billie Eilish reflected on her vulnerable relationship with the Internet, and how she has grown up in the public spotlight.
"I said so many things then that I totally don't agree with now, or think the opposite thing," said Eilish. "The weirdest thing is how nothing ever goes away once it's on the Internet. Every interview I did when I was 15 is still out there, and I think about it constantly."
The Lost Cause songstress also went on to explain how she felt "weird" about the all-knowing nature of the Internet, and her regret when it comes to remarks made in the past.
"The internet brings up things from everybody's past and I'm like: 'Don't you guys understand that everybody is incredibly embarrassed and ashamed about their past? Like, do you not think about the fact that maybe you're embarrassed of your past, so maybe everybody else is embarrassed, too?'
Over the Zoom interview with the magazine, Eilish also shared the remarks she wished she never made in her younger days.
"I did an interview where somebody said: 'What are you doing when you're not making music?' And I said: 'Even when I'm not making music, I'm making music.' And actually, Lil Wayne said that in an interview and I just saw it and said it, too. And it's not even true!"
"When you're a teenager, you don't really know yourself, so you're trying to figure yourself out," she added. "That was the hardest thing for me: I didn't actually know how I really felt. So I just came up with this facade that I stuck to."
This latest reveal comes on the heels of the recent controversy Eilish was embroiled in, where a five-year-old video of her using a racial slur resurfaced last month and went viral on TikTok.
In the video, she could be seen mouthing along to the song Fish by Tyler, The Creator, which uses an anti-Asian slur.
Following backlash, the pop star took to Instagram Stories at the time to apologise unreservedly for her mistake. She explained how she had only ever heard the slur through that song, with none of her close family members having ever used the word around her. However, she went on to explain that this did not excuse the harm she had caused.
"Regardless of my ignorance and age at the time, nothing excuses the fact is that it was hurtful, and for that i am sorry…. we all need to continue having conversations, listening and learning. I hear you and i love you. thank you for taking the time to read this," she wrote on IG Stories.