Billie Eilish debuts new look, talks about body positivity on British Vogue cover
The 19-year-old singer says her new look is "all about what makes you feel good".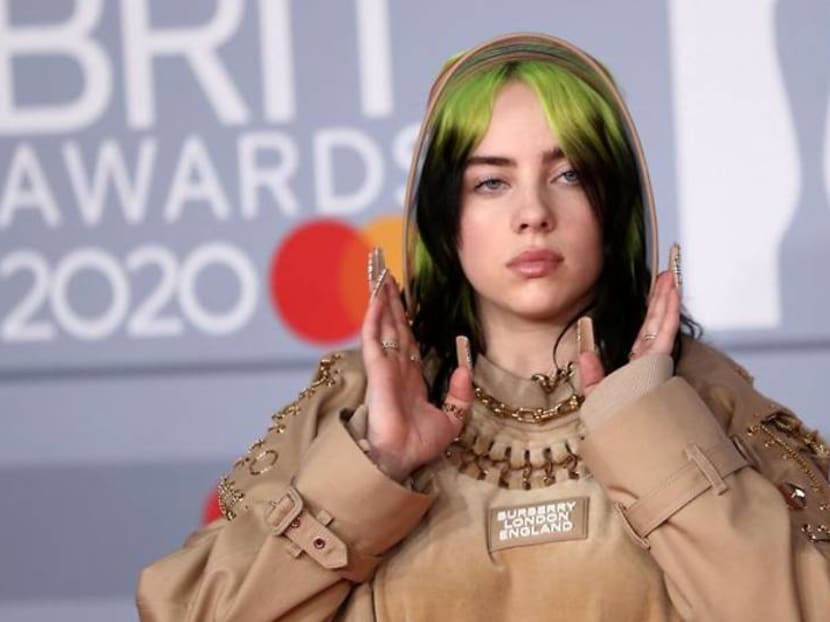 Fans of Billie Eilish have gotten used to seeing her in her usual baggy clothes and black/green hair but now, the Bad Guy singer has debuted a new look.
The 19-year-old is on the cover of British Vogue published on Sunday (May 2) dressed in a custom corset and skirt by Gucci, and Atsuko Kudo latex gloves, complete with blonde hair. The photo shoot – inspired by classic, old-time pin-up looks – is entirely Eilish's idea.
The cover line quotes Eilish who says "It's all about what makes you feel good" and the singer expands on the idea in the magazine interview.
"If you want to get surgery, go get surgery. If you want to wear a dress that somebody thinks that you look too big wearing, f**k it. If you feel like you look good, you look good," she said.
Eilish, who recently released a new single, Your Power, from her upcoming second album, has said in past interviews that she wore baggy clothes when she was younger so that no one can have an opinion about her body. She was hailed as an icon of body positivity but that also took a toll on her.
"Because of the way that I feel that the world sees me, I haven't felt really desired. But that's really my whole life, though, so I don't know if it's anything to do with fame."
The multi-Grammy winner also slammed the idea that if you decide to show your skin then "suddenly you're a hypocrite".
"Showing your body and showing your skin – or not – should not take any respect away from you," she asserted.
Eilish's new album, Happier Than Ever, drops on Jul 30. Her 2019 debut album, When We All Fall Asleep, Where Do We Go?, won four top Grammy awards that year.