Will there be a Black Widow sequel? It's possible, says the director
Just don't expect to see Scarlett Johansson, though.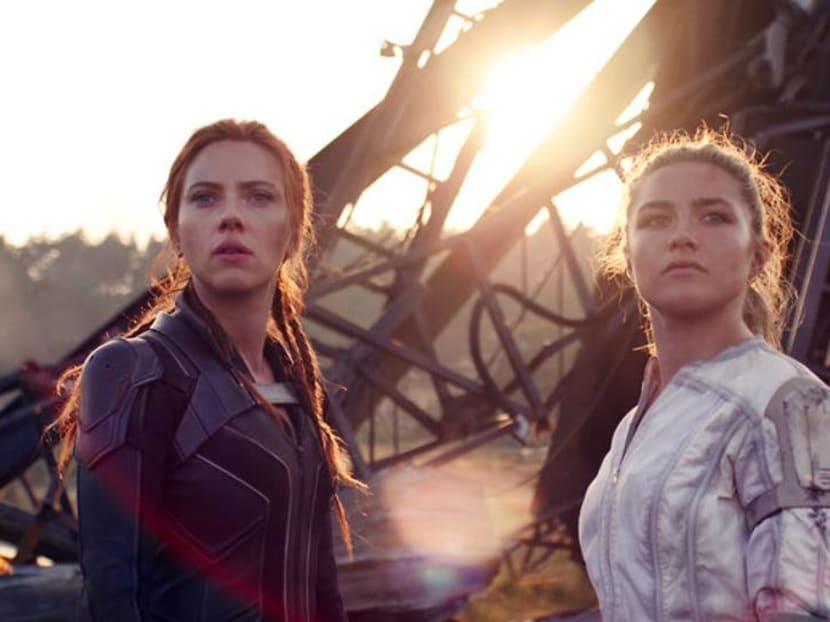 As we gear up for Marvel's Black Widow coming out on Thursday (Jul 8), fans might be heartened to hear that there is a possibility for a sequel – although it may be without the leading character, Natasha Romanoff, played by Scarlett Johansson.
What? We hear you ask.
The film's director, Cate Shortland, offered the possibility during a recent interview with RadioTimes.com on Jun 30. The Australian director was asked about the potential for a follow-up film, to which she responded, "I think following a different character, yes."
She reiterated the sentiment in an interview with Deadline, which ran on Jul 5, saying: "I think these girls have got a lot of asses still to kick."
She wouldn't confirm, though, if this potential spin-off would focus on Natasha's sister, Yelena, played by Florence Pugh. Shortland told Deadline that she was the one who suggested Pugh for the film as she would be a good fit against Johansson.
The director also told RadioTimes.com that she would love to return if there's a sequel. "I mean, all the beautiful fights and the spectacle, and I think just creating something really fun and joyous is pretty addictive. So yeah, I would do it again. Yes."
Black Widow sees Johansson reprising her role, although this standalone film's timeline takes place after Captain America: Civil War, which is why it can even happen, given that the character died at the end of Avengers: Endgame.
Shortland explained to Deadline that in this film, Natasha is on the run. "So, she's totally alone when this all begins, which was great because we saw her without any pretense. She didn't have to be something. She was just a person," she said.
The director also revealed that she worked with a Russian historian to create a backstory. "We went back, maybe two years into Russia, into Soviet. We looked at what her life would have actually been like before she came to America."
Meanwhile, Johansson, who made her debut in the Marvel Cinematic Universe in 2010's Iron Man 2, is having a bittersweet moment saying goodbye. "I feel really proud of this film and I think it's great to go out on a high note. This movie is so different from any other Marvel film that we've done so far," the 36-year-old star told Good Morning America.
Black Widow opens in Singapore cinemas on Jul 8 and will also be available for streaming on Disney+ Premium Access.