Trailer for Marvel's Black Widow movie finally drops – and even the Hulk is excited
Scarlett Johansson stars as Natasha Romanov, aka Black Widow, in the standalone superhero movie, which is set for release in May 2020.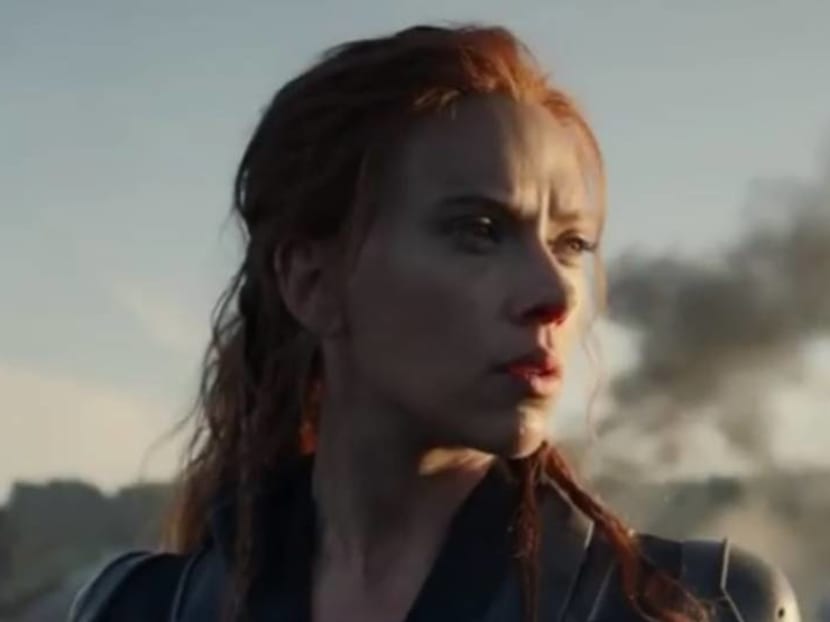 The first trailer for standalone superhero movie, Black Widow, is out and Marvel fans are here for it. 
Many have taken to social media to dissect every detail in the two-minute clip and also show some love for the characters.
Scarlett Johansson stars as Natasha Romanov, also known as the Black Widow, who was introduced into the Marvel Cinematic Universe (MCU) in 2010's Iron Man 2. 
The clip starts with a nostalgic look at her Avengers friends as Natasha says in a voice-over: "I used to have nothing. And then I got this job, this family. But nothing lasts forever."
What follows is a whole lot of explosive action as Natasha "goes back to where it all started" to deal with some "unfinished business". This includes a reunion of sorts as she meets up with family figures: Alexei Shoskatov/Red Guardian (David Harbour), Yelena Belova (Florence Pugh) and Melina (Rachel Weisz).
Fans have pointed out that in that reunion scene, Yelena is wearing similar clothes to what Natasha wore in Avengers: Infinity War, fuelling speculation that Yelena might take over the mantle of Black Widow in the MCU.
Fans, and even fellow celebrities, have been sharing their excitement online. Mark Ruffalo, who played Bruce Banner/Hulk in the MCU, wrote on Twitter: "A long time coming! I can't wait to see this!"
Actress Ming-Na Wen of TV's Agents Of SHIELD wrote: "Damn, this looks SOOO GOOOD!" and included the hashtag #girlpower. 
English actress Pugh is also drawing attention for the action-packed fight sequence between Yelena and Natasha. 
Black Widow kicks off Phase 4 of the MCU and is set primarily in the years between Captain America: Civil War and Avengers: Infinity War.
The movie is directed by Cate Shortland and is set for release in May 2020.

Watch the trailer for yourself.