K-pop girl group BLACKPINK wows the crowd at Coachella Fest
At the music fest, the quartet performed their hits Ddu-Du Ddu-Du and Kill This Love, while Childish Gambino dropped his new film with Rihanna.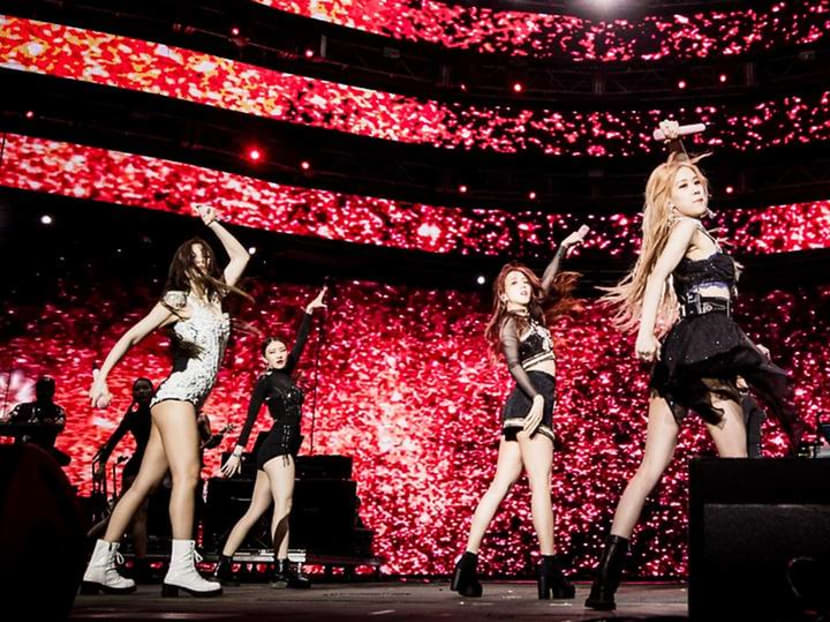 K-pop boyband BTS's performance on Saturday Night Live may have been the buzz in New York, but over at the other side of the US, it was another Korean quartet who made waves.
Girlgroup BLACKPINK made their highly-anticipated debut at the Coachella Valley Music and Arts Festival on Friday (Apr 12), wowing audiences at the Sahara Stage.
The group – Jennie, Rose, Jisoo and Lisa – kicked off with their set, which employed multiple screens, with the hit song Ddu-du Ddu-du.
"I can't elieve how many people have rocked out tonight. We are all so hyped up," Rose later said, according to Billboard.
During the performance, group also urged the crowd to do the Mexican wave and Jennie performed her own song, Solo. They also did their latest song Kill This Love, with an elaborate show that included backup dancers wearing military-inspired uniforms.
"Coming all the way from South Korea, we didn't know what to expect," said Rose. "Obviously, we, you guys and us, are totally from different worlds, but tonight, I think [that] music brings us as one."
Other highlights at Coachella included actor-singer Donald Glover, aka Childish Gambino, dropping his new film with Rihanna during his own set.
The 54-minute film Guava Island, which is also streaming on Amazon Prirme, was shot in Cuba with Rihanna playing the This Is America rapper's girlfriend.
During his set, Glover also acknowledged the recent deaths of rappers Nipsey Hussle and Mac Miller.
Other performers included pop futurist Janelle Monae, French-British performer Charlotte Gainsbourg, electropop French duo Polo and Pan, DJ Snake – who had guests appearances from Cardi B, Ozuna and Selena Gomez – narco-ballad band Los Tucanes de Tijuana and headliners, Australian psychedelic pop band Tame Impala.