Why Blackpink revealed all in Netflix show: 'We wanted to honestly tell our stories'
Blackpink: Light Up The Sky premieres on Oct 14. "We've been showing our glamorous road to stardom, but this time, we wanted to capture our daily lives," said Jennie.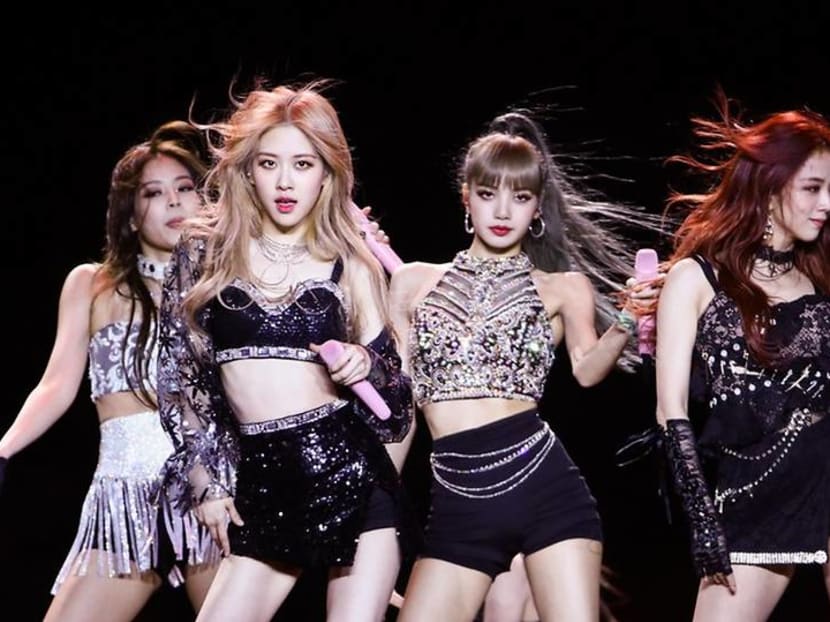 Despite being one of the biggest and most popular groups on the planet, one of the most intriguing aspects about Blackpink has got to be how shrouded in mystery these K-pop superstars still manage to be.
But that's all about to change with the group's highly anticipated Netflix documentary debuting on Wednesday (Oct 14).
Titled Blackpink: Light Up the Sky and directed by Salt Fat Acid Heat's Caroline Suh, the film is billed as the ultimate behind-the-scenes peek behind heavily veiled curtain of one of K-pop's most successful phenomena – and a chance for an intimate look at Jisoo, Jennie, Rose and Lisa's meteoric rise to global acclaim in a mere four years. 

The girls just soared to claim top spot on Billboard's Artist 100 chart, after the release of their first full album – The Album – which debuted at No 2 on the Billboard 200 earlier this week.
This is yet another feather to an overflowing cap that boasts accolades such as being the first K-pop girl group to play at Coachella, reaching a billion YouTube views, being most-subscribed band on YouTube as well as the most-followed girl group on Spotify.
"It was a new experience for us to see the past that we had forgotten. We've been showing our glamorous road to stardom, but this time, we wanted to capture our daily lives," Jennie explained in a global press conference at which CNA Lifestyle was present.
"And I think Blinks (the moniker of Blackpink fans) have been waiting for this moment."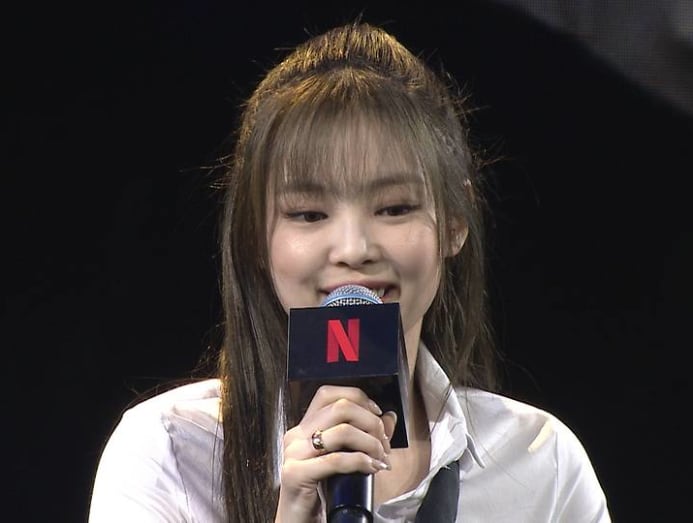 And in case fans are worried that the docu isn't quite the real raw deal, director Suh assured CNA Lifestyle in a separate interview that her team was determined to "not just rehash things that everyone knew and liked about Blackpink".
"When we considered the fans, we were thinking about what we show that was new and different," shared Suh. "And also, how do we tell their story so that people really understand them and also in a new way."
"I don't think we expected for the Blackpink members to be so open and candid. Especially about training," she revealed. "And they felt comfortable talking about it. We felt completely comfortable putting it in the film."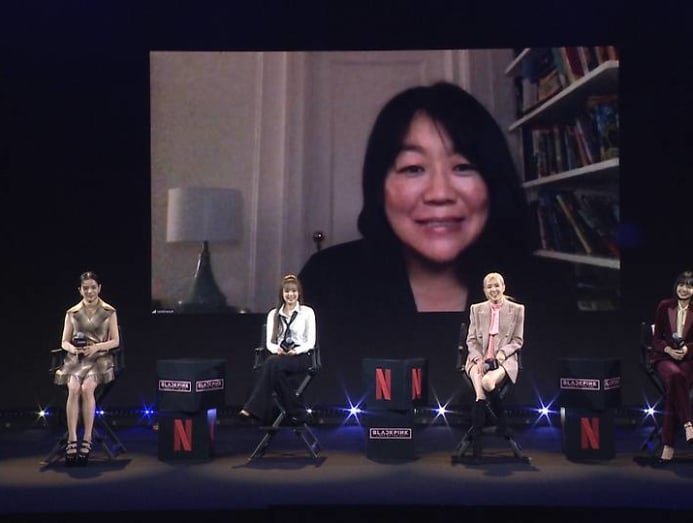 Suh said she not only made sure she spoke extensively with the girls about the questions they might have had, but also took time to explain exactly what the process was, all before the cameras started rolling.
"I think gaining the trust of anyone who's a subject of a film takes a little bit and Blackpink have never been part of a film like this before," said Suh.
"I think after they realised we were really listening to them, their concerns, and what they wanted to do, that made them have a level of trust (so) they could relax and really just be very candid and straightforward on camera."
She added: "I think you see some of that in their interviews that they're speaking freely and that YG (Blackpink's management) really deferred to the girls in terms of what they wanted to film. They really stepped back from the production once they agreed to do it."
With the documentary stitched together as a combination of home videos, a treasure trove of archival and behind-the-scenes footage, Suh revealed that they worked closely with the girls on what to film.
"We wanted to film them doing things that they actually did in their downtime in the studio," she said. "So we talked to them about how they spend their time when they're not working. And we definitely did kind of have a back-and-forth with the members to make sure what we were doing was real. It was very important to them."
And yes, the docu promises candid interviews with all four of the girls.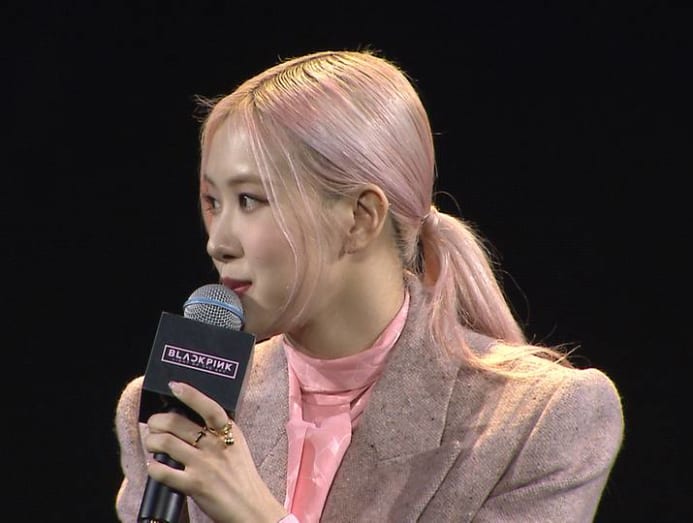 "We wanted to honestly tell our stories, so we each spoke in the language we are most comfortable in," shared Rose. 
"Jennie and I grew up in foreign countries, so we spoke in English, and Lisa spoke Thai. We speak many languages, and I think that diversity represents us."
Added Jennie: "Ever since we were teenagers, we opened up our feelings to each other, so we're almost like family. That's why I feel like we are able to communicate smoothly about work. While working on this project, we were able to get closer as we recalled our playful and childish sides that we had forgotten. This also made us think more about the future."
It is a future that all Blinks would be happy to know, where all four of them are "not afraid of new challenges".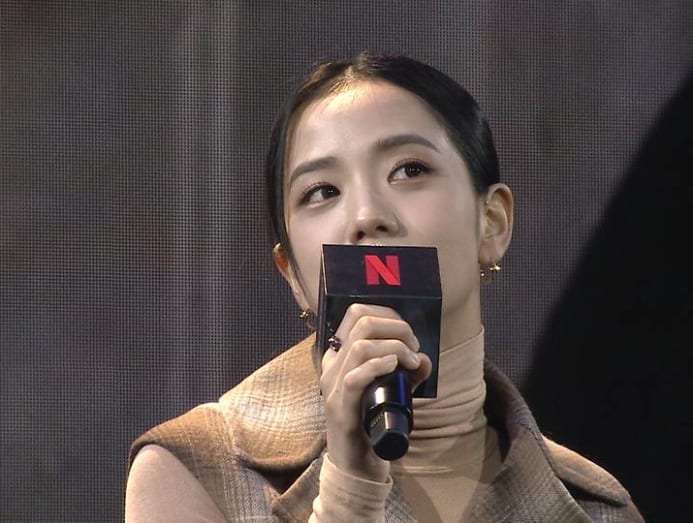 "We've been thinking about what else we can do next, and since we've shown how music is extendable content, we would like to delve more into that," said Jisoo. "Ten years from now, I think we'll still be Blackpink without losing our own style."
Indeed through this documentary, Blackpink confessed taking a nostalgic trip down memory lane back to their trainee days.
So what advice would they give their younger selves?
"I want to tell myself to enjoy that moment when I'm a trainee," shared Jennie candidly. "At that time, I didn't know how to do that because I was desperate to do well during the monthly evaluations. Because of those days, we are doing well now, and that's how Blackpink exists today. So I want to tell myself that if I work hard, I'll become Blackpink."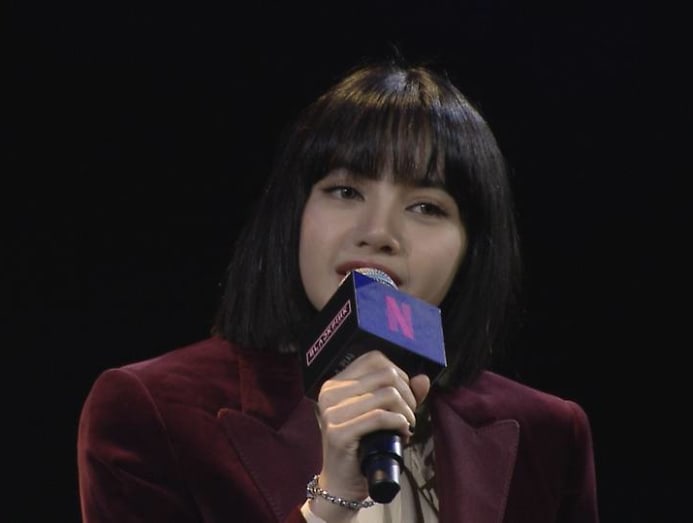 And for those are dreaming of the chance to become the next Blackpink, Lisa has this piece of advice: "I think it is important to know what you like and to love yourself."
Overall, the girls all gushed about working with Suh, even if she was a self-confessed K-pop novice before taking on this project ("I didn't know anything about K-pop, but I found out about it through my nephew who is a huge fan of it").
"We always wondered what would be the best way to share our journey, but through a good opportunity, we were able to meet Caroline Suh," said Jennie. "After talking with her, we became more confident about it."
For Suh, being an outsider turned out to be a good thing.

"Because I didn't come in with any preconceived notions about who (Blackpink) were and what they were like, I had a fresh and open mind," explained Suh. "And I learned that each member is strong-willed and tenacious and that they are doing their best to achieve their dreams. They're much cooler than I am, and I really enjoyed working with them."
She added: "I think I made a film that not only fans would enjoy, but also for people who might not know anything about K-pop. They could just watch it, not need any background information, and just enjoy it for what it is."
BLACKPINK: Light Up the Sky premieres Oct 14 at Netflix.