I watched Blackpink in Singapore: What was good and what can be improved
Much has been said about fans' etiquette at Blackpink's Singapore concerts that took place on Saturday (May 13) and Sunday. But what about the things that went right?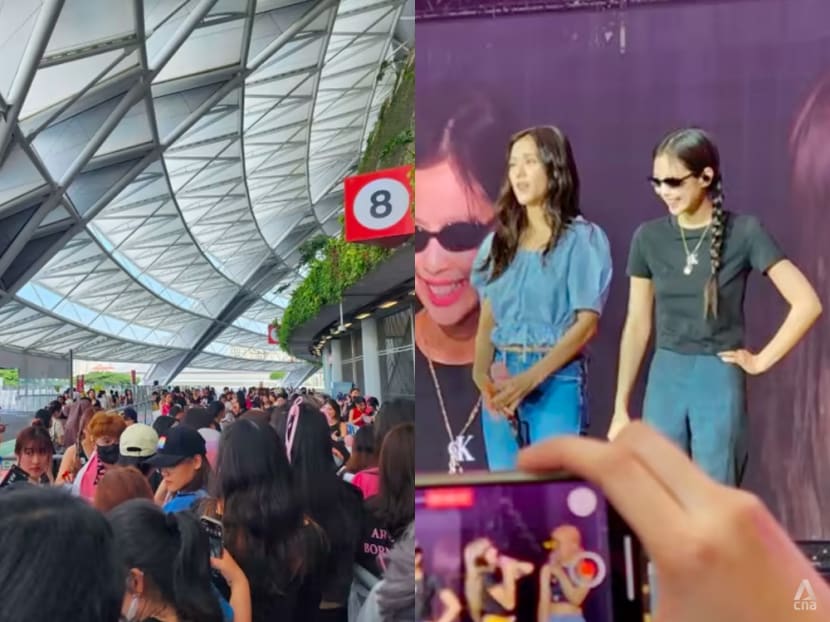 Like many longtime Blinks, I had looked forward to Blackpink's concert in Singapore over the weekend. I couldn't attend their 2019 In Your Area world tour, so this would be my first time seeing Jisoo, Jennie, Rose and Lisa on home ground. 
Granted, I had seen them in Seoul last year but nothing beats cheering for your faves alongside your fellow countrymen, right?
Well, May 13 came and went. Suffice it to say, my experience was unique. Like my colleague, I do agree phone filming was a huge problem during the concert. But that isn't to say that my overall experience was bad.
For every bad thing that happened during the show, something good arose from it – a classic case of Newton's third law in action.
Let's start with what went right during the concert.
BLINKS
You can always count on Blinks to hype up the atmosphere. This is the same fandom that religiously streams Blackpink videos till they hit billions of views, so you can expect the same energy IRL.
 
For instance, the people around me in section A2 were singing along to the MVs being played as we waited for the concert to start. During the show, the girl next to me reached decibels hitherto unknown to mankind as she belted out Shut Down – rap parts included.
While much has been said about fans filming – which, trust me, we'll get into later – not much has been said about the supportive behaviour displayed by Blinks during the concert. I witnessed firsthand Blinks who went out of their way to buy bottled water – trays at a time – for fellow fans as they waited in the standing pen after soundcheck. 
I saw strangers become friends as they shared their love for Blackpink and took care of one another during the concert. Some fans even provided free banners and kits to the people around them.
All these made for an immersive experience, making the negatives somewhat bearable.
THE STAFF
Full disclosure, I thought the planning of the concert left much to be desired. However, that was in no way the fault of the on-ground staff who went above and beyond to ensure that people were safe and had fun.
When fans on the leftmost side of section A2 had no place to sit down after our soundcheck, the staff made everyone else stand up and move to give those fans some space. 
When someone fainted a few rows in front of me, the medical team was swift in transporting her out of the area.
When word got out that more and more people were getting dehydrated during the concert, staff members handed out water bottles to concert-goers.
In my opinion, a lot of things could have gone wrong during the concert but didn't, thanks to the staff.
BLACKPINK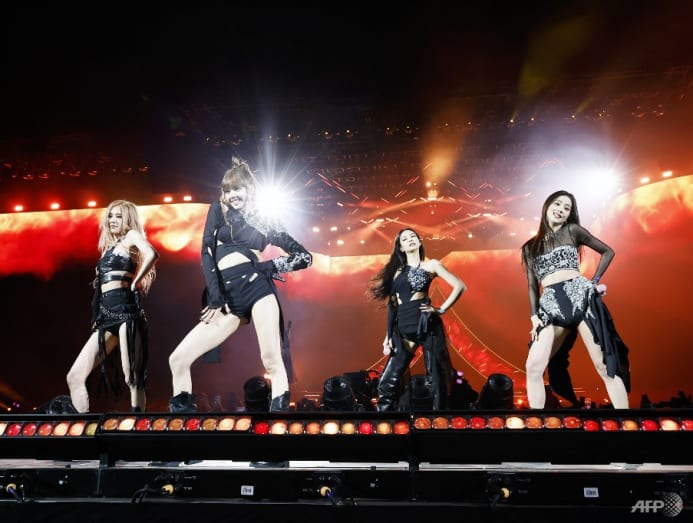 A few weeks after their historic Coachella performance, Blackpink did not miss a step as they thrilled audiences here. Each and every member gave their all in terms of performance and crowd interaction. 
Plus, I was physically near my bias for close to two hours. That in itself made my overall concert experience a positive one.
That being said, my experience wasn't without its faults.
PHONE FILMING
During soundcheck, I was standing in the third row from the centre stage – a prime spot by any account. Yet, this was my view.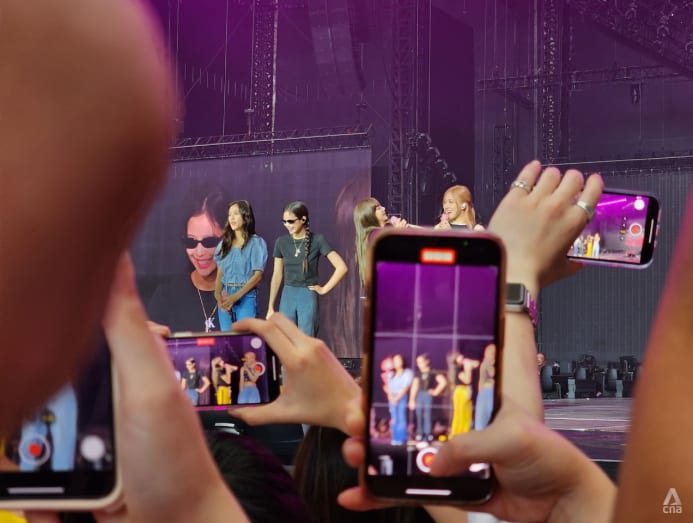 With many concert-goers sharing the same observations, it is not hyperbole to say that concert etiquette for Singapore's Blackpink show was at an all-time low. Many attendees in the first few rows broke the one sacred rule of concert filming: Don't shoot above your eye level.
Once people started placing their phones above their heads, a domino effect was triggered – where everyone behind them raised their phones in order to get a better view of Blackpink.
The result: A sea of phones flooding the view of what was supposed to be a magical night for most. 
Imagine paying over S$400 and sweating it out just to see what essentially are live streams of the concert. Anyone would be justifiably upset. Hopefully, concert-goers will learn from the mistakes made over the weekend and abide by the cardinal rule for future performances, which I'll repeat in case you missed it: Don't shoot above your eye level.
QUEUING 
I have queued up for multiple concerts in my life, so I've seen my fair share of queuing systems. None of them made as little sense as the one used for the VIP section for Blackpink's concert.
 
As stated by Live Nation SG's post, queuing zones opened from 2.30pm to 4pm. But here's the twist, the queue isn't first come, first served. It follows the queue number indicated on your ticket. A ticket which, by the way, was purchased many months before.
So hypothetically, if a person had the good luck of having his queue number be 000000, he could just show up at 3.59pm and head to the front of the line, bypassing the hundreds of others who bothered to come early.
To add insult to injury, you're supposed to find out, on your own, the queue numbers of the people around you. As someone who was there, I saw firsthand attendees squeezing through the tight rows, trying to arrange themselves in the right order. It was honestly a miracle no one got hurt.
The kicker: Once we were let in, the queue numbers ended up not mattering as we all walked at different speeds and were aiming for different parts of the standing pen.
Here's my take. Concert organisers who plan to have a standing pen should just let the queues be first come, first served. To avoid people camping overnight, they should do what they already did and have queuing zones open only after a certain time. It makes way more sense and reduces the need for staff to check that everyone is lined up according to their queue number.
But if concert organisers are looking to eliminate most of the problems highlighted during Blackpink's Singapore concert, my suggestion would be to eliminate the standing pens and just have reserved seats in the floor area. The benefits are just too many to list down so I'll just leave you with this TikTok of a Malaysian Blink who attended both of Blackpink's concerts in Kuala Lumpur and Singapore.