Zoe Tay, Jack Neo, Glenn Yong among local celebs who attended Blackpink's Singapore shows
Yong even captured a saucy moment of Lisa slapping Jennie's behind.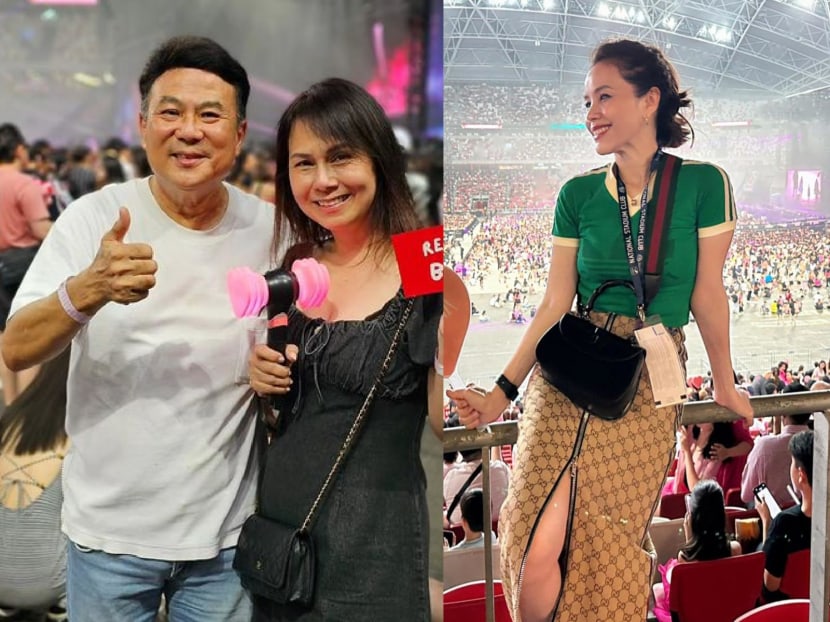 In case you missed it, K-pop group Blackpink was in our area last weekend. Naturally, Blinks – fans of the group – were out in full force, drowning the National Stadium in a pink ocean. Current estimates put the total attendance of both shows as 100,000 people – some of which included our local celebs who had the 4K receipts to prove it.
JACK NEO
Director Jack Neo and his wife Irene Kng attended Sunday's show and appeared to have standing pen tickets. Kng can even be seen holding up Blackpink's official lightstick and fan banner – showing that she might be the Blink in this relationship. 
ZOE TAY
Actress Zoe Tay showed off her Blackpink picket while complimenting the concert. She even posted short snippets of Blackpink's performances and took a group photo with fellow actors Bonnie Loo and Zhai Siming. Zhai later uploaded an Instagram post, thanking Tay for inviting him.
GLENN YONG
The Ah Girls Go Army star attended his first Blackpink concert last Saturday and was in the standing pen. He appeared to have a good view of the concert, posting close-ups of Lisa, Jennie and Rose. He even uploaded a video of Lisa slapping Jennie's rear as they were performing As If It's Your Last.
ADEN TAN
The singer made it clear who his Blackpink bias was – posting a carousel of four separate Jennie clips. Tan's post also received multiple comments highlighting how Jennie looked a lot like his model girlfriend, Byul. Like Yong, Tan too had a great view of the concert, with him attributing it to his Samsung Galaxy S23 Ultra.