Blue Lan, Romeo Tan, Desmond Tan to star in new Taiwan-Singapore TV drama
Blue Lan will be moving to Singapore for a bit, while Romeo Tan will be moving to Taiwan. Talk about an actors' exchange programme.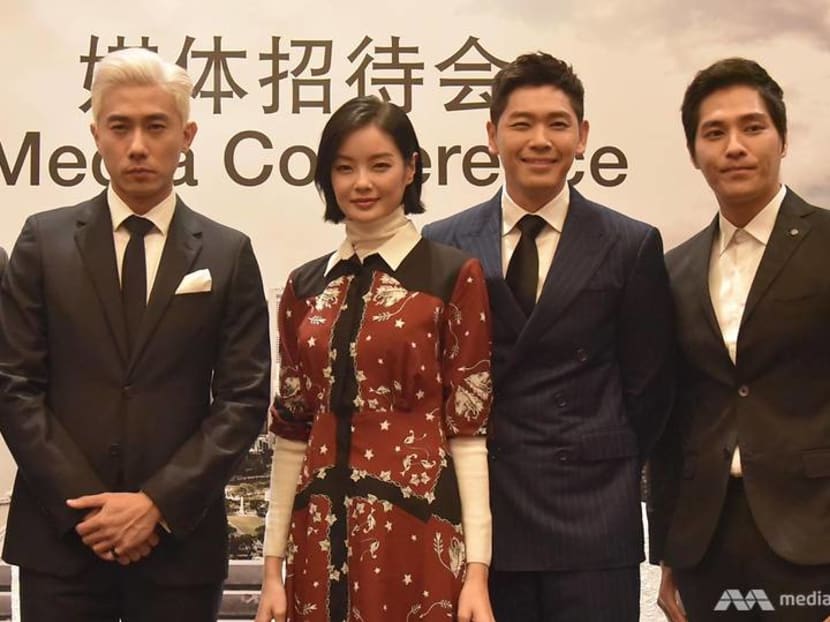 It's a tale of two cities in a new suspense drama titled All Is Well, starring Desmond Tan, Romeo Tan, Sheila Sim and Taiwan actors Blue Lan and Liu Kuan Ting.
The series, for which filming will begin early next year, is a co-production between Singapore's Mediacorp and Taiwan's Eightgeman.
There will be two storylines – one with events taking place in Taiwan, the other unfolding in Singapore – and the two can be watched either as standalone series or in tandem, which will reveal intricate links in the dual storylines.
The Singapore storyline will air from late August next year on Channel 8 at 9pm, trailed immediately by its Taiwanese counterpart on Channel U at 10pm the same night. Each series will have 20 episodes and will also be available on Toggle. All Is Well will also air on Taiwan Television (TTV) in August.
Lan plays main character Guo Hao Sen, the estranged son of a wealthy and powerful Taiwanese businessman who reluctantly steps up to the plate when his father and older brother die, much to the displeasure of his younger brother. What follows is suspense and intrigue.
The 39-year-old is looking forward to working in Singapore for the first time. "To be able to live in a city for two months is quite a rare opportunity. I'm not very familiar with Singapore and I think it's great that I'll be able to get to learn about life here. I think I'll have lots of good memories of Singapore after I wrap."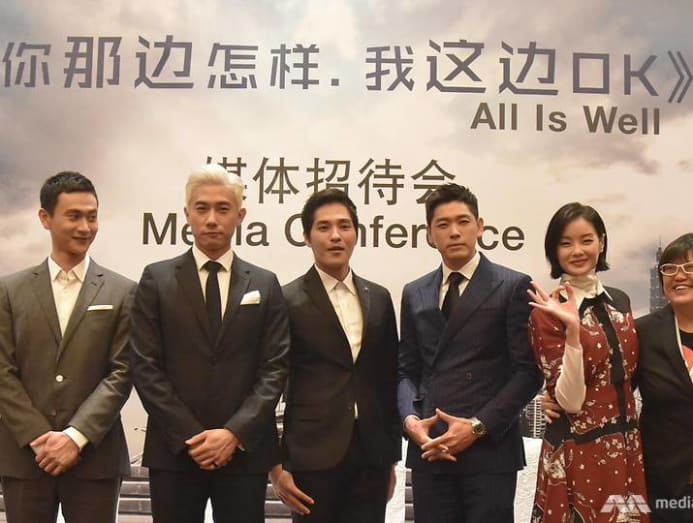 In an actors' exchange programme of sorts, Romeo will be moving to Taiwan, where most of his scenes will be filmed, for three or four months. 
He plays a Hainanese chicken rice chef who moves to Taiwan to attend a culinary school there. "I'm super excited," he said. "We won't just be filming in Taipei… We also go up to the hills of Taizhong and Tainan. There'll be a lot of travelling." 
He added: "I think the thing I'm looking forward to most is getting to work with the Taiwan crew, because it will be a totally new environment for me. To learn about their culture and see how they act – I hope it will be a good exchange, and bring out another side of me."
As for Desmond, he'll be taking up his first major baddie role in a Mandarin drama, and he's looking forward to being bad. "I think that will be a huge change for our audience because I've been playing the good boy, the boy next door, the sweetheart. It's time for a big change," he said.     
Other Singapore actors who will appear in the series include Zoe Tay, Elvin Ng, Chen Hanwei, Ian Fang and Paige Chua.