Malaysia's hit animated film BoBoiBoy Movie 2 is coming to Netflix
The movie drew 2.5 million viewers in cinemas last year and now you can find out what the buzz was all about starting Jun 1.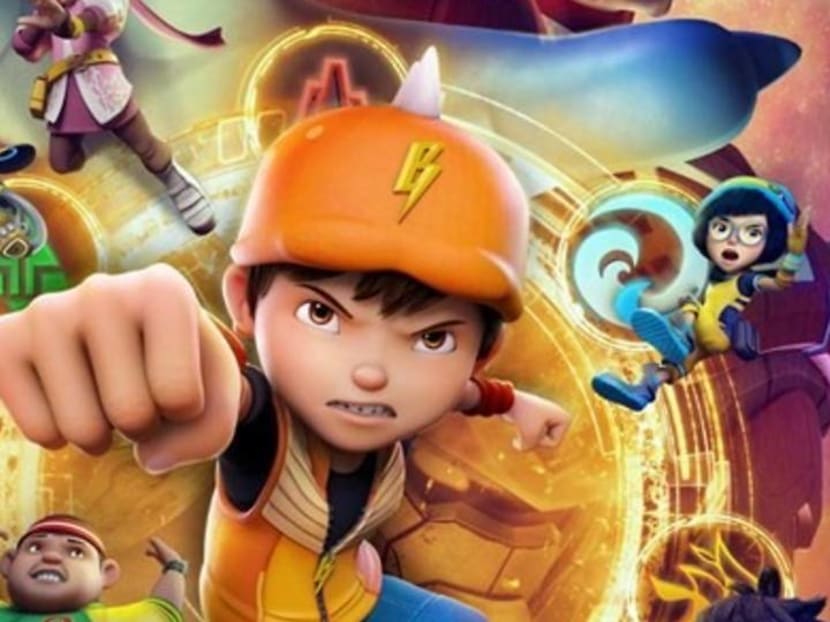 Those who've heard about BoBoiBoy Movie 2 will now get the chance to see what the buzz was all about – the Malaysian hit animated film will be available on Netflix from Jun 1.
Subscribers in Southeast Asia will be able to stream the film, which first came out in Aug 2019, in both its original Bahasa Melayu and English languages.
Subtitles will also be available in local languages, such as Bahasa Melayu, English, Simplified and Traditional Chinese, Thai, Vietnamese and Bahasa Indonesia.
The online version will also include seven more minutes of previously unreleased footage, which didn't make it to the theatrical cut, announced Monsta, the Malaysian animated studio that produced the film.
BoBoiBoy Movie 2 features the titular character of BoBoiBoy, a young superhero who can control the elements. He and his friends set out to defeat the villainous Retak'ka, who wants BoBoiBoy's powers all for himself so that he can rule the galaxy.
According to Monsta, the film pulled in 2.5 million viewers in cinemas and raked in RM30 million (S$9.77 million) during its run last year, making it one of the top grossing animated films in Malaysian history.
Its August debut was also an explosive one, drawing in more than S$3 million at the box office in just five days, while the first BoBoiBoy movie took 13 days to hit the same target in 2016.
"With great storytelling, and great quality imagery we can't wait to see our Netflix members and their whole family join another marvellous adventure of BoBoiBoy and have a great family viewing experience. It's the kind of entertainment that brings families together," said Raphael Phang, SEA Netflix's manager for content acquisition.