Naughty prank: Actor Sacha Baron Cohen gets people to sing racist lyrics at festival
Cohen, who's known for his characters Borat and Bruno, dressed up as a pot-bellied singer and led attendees at the conservative rally on a sing-along of lyrics attacking Barack Obama and Hillary Clinton.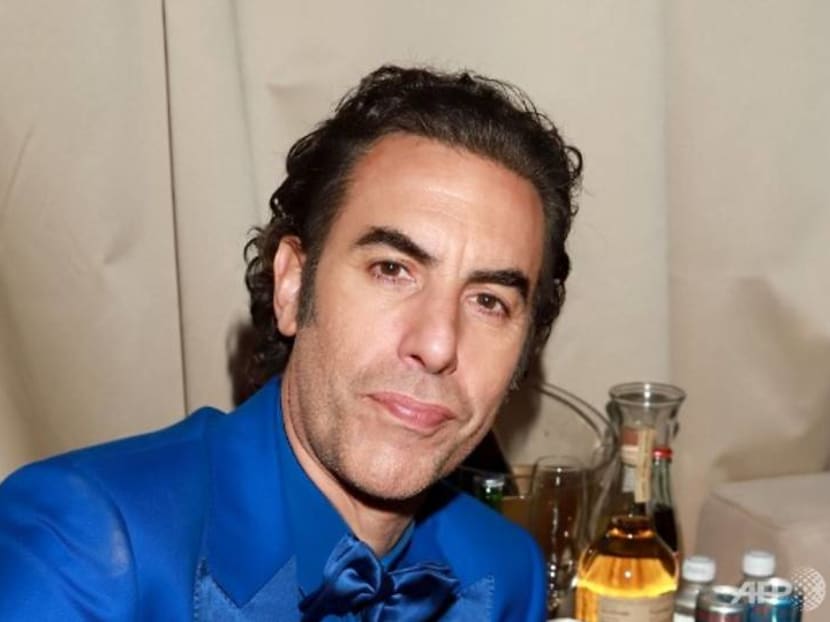 Actor Sacha Baron Cohen has pulled off another prank. This time, he gate-crashed a conservative rally in the US state of Washington on Saturday (Jun 27) organised by a group known as the Washington Three Percent.
Baron Cohen got up on stage dressed as a pot-bellied singer and had some attendees cheering, laughing and singing along to some questionable and racist lyrics.
Videos of the rally, titled "March for Our Rights 3", have surfaced where some people in the crowd cheered and chanted along to lyrics that included a line about injecting former US President Barack Obama and Dr Anthony Fauci "with the Wuhan flu". 
He even included a line in the song about Chinese people, singing "What we gonna do? Blow them up like in World War II."
Baron Cohen mentioned the World Health Organization and got cheers when he sang about them being chopped up.
Another line in the song: "Hillary Clinton, what we gonna do? Lock her up like we used to do."
He gained entry by disguising himself as the leader of a political action party that wanted to pay for the rally.
It's reported that organisers tried to stop the performance but couldn't get past the security that were placed at the area. The organisers then rushed to the stage to unplug his microphone.
Baron Cohen is known for his satirical characters such as Borat and Bruno, and he has pulled such outrageous pranks in the past.
In the first season of his political satire series, Who Is America?, he even managed to prank former US Vice President Dick Cheney, OJ Simpson and Bernie Sanders.
The show hasn't officially been renewed for a second season though this stunt has made fans wonder if it's meant for that.