Boss turns herself into a potato during video conference and can't undo it
How an American woman's experience with the potato face filter took a hilarious turn.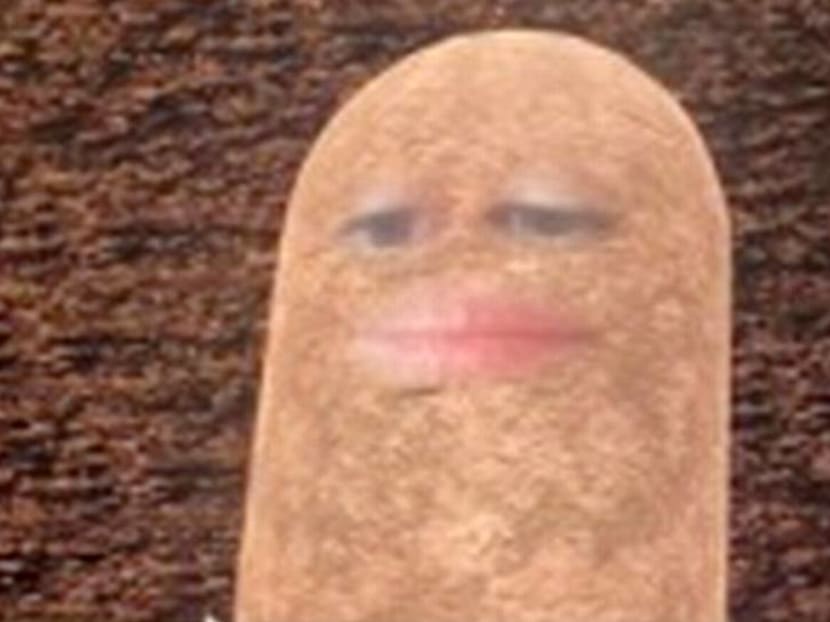 If you've been experiencing technical issues while working from home, be glad that your situation isn't as bad – or humourous, depending on how you see it – as this American woman's video call with her subordinates.

Lizet Ocampo went viral recently for morphing into a potato with a face during a virtual meeting with her team. And her staff took to Twitter to blab about the hilarious episode. 
"My boss turned herself into a potato on our Microsoft teams meeting and can't figure out how to turn the setting off, so she was just stuck like this the entire meeting," wrote @PettyClegg.

Ocampo had originally downloaded the filter for fun on Friday night (Mar 27) but couldn't figure out how to reverse it by Monday morning for the meeting.

Good thing Ocampo, who is the political director of a nonprofit that focuses on equal rights and justice called People For the American Way, took it in good humour. "I did not get what was happening. I was like, why am I a potato out of all the things?" Ocampo told Time. "I do try to bring some humour into the meeting and that's part of the reason why I left the potato on."

It's pretty safe to say @PettyClegg isn't getting fired and she's even managed to get her boss to join Twitter – and unearth some puns along the way: "The good news is that my boss, Lizet Ocampo, will not be sacking me tomorrow. We hashed it all out tonight and our team is still laughing with you all. STAY PLANTED AT HOME & welcome my potato boss @mlizetocampo to the twitterverse".

Ocampo dug right into the action with her inaugural tweet: "I yam potato boss. You should see me in a crown, right @billieeilish? I yam glad this is making folks laugh at this time. Please stay planted at home and safe! For more needed laughs, follow my favorite comedian @cristela9. Potate out. #HASHtag #PotatoBoss".
As it turned out, many people identified with Potato Boss, including host Padma Lakshmi, who retweeted: "We are all this potato @PettyClegg".