Boyz II Men to perform in Singapore in December as part of their Asia tour
The iconic R&B vocal group known for hits such as End Of The Road and One Sweet Day promises to show off their new guitar-playing skills.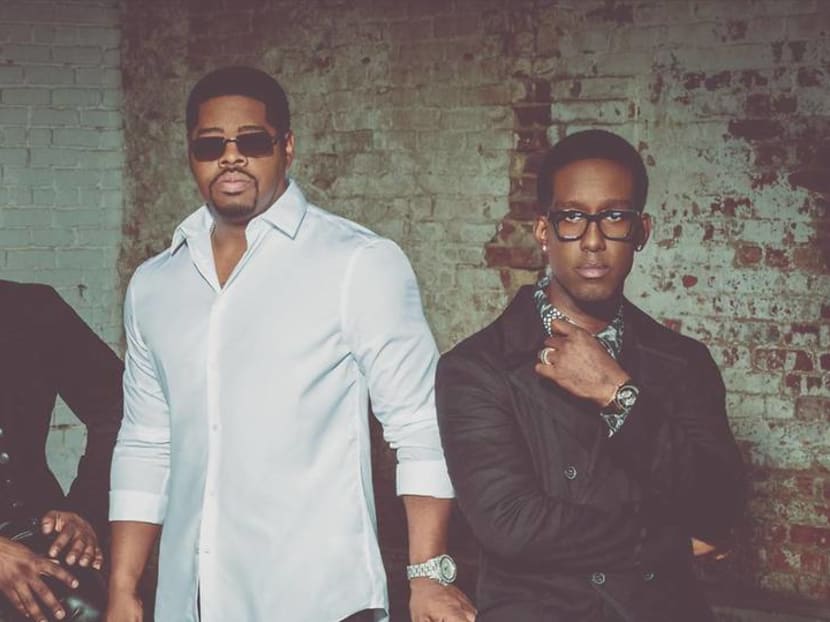 Boyz II Men will be going on Asia tour and Singapore will be one of the group's stops in December.
The iconic R&B vocal group known for hits such as End Of The Road, I'll Make Love To You, Motownphilly, On Bended Knee and One Sweet Day is set to perform on Dec 9 at Suntec Singapore Convention & Exhibition Centre. Tickets go on sale on Oct 4 and will be priced from S$88 to S$188.
The group, which currently comprises Nathan Morris, Wanya Morris and Shawn Stockman, original began as a quartet who broke ground with the new jack swing-heavy debut album Cooleyhighharmony in 1991.
Known for their a capella harmonies, Boyz II Men has sold over 64 million albums worldwide and has received, among other accolades, four Grammys and a Hollywood Walk Of Fame star under their belts.
"We're so excited to be going back to Asia and bringing the Boyz II Men show to the fans who we haven't seen in years," said Stockman, in a statement. "Our fans in Asia always greet us with so much warmth and we look forward to showing them some of the new skills – like playing guitars – that we're bringing to the stage."
Other stops on the group's Asian tour include the Philippines and Thailand.
Tickets for the Boyz II Men Live In Singapore 2019 concert go on sale on Oct 4, 10am, at https://airasiaredtix.com. Advance tickets for Singtel users will be available from Oct 2, 10am, at http://singtel.com/boyzIImen.