Women empowerment: What Captain Marvel means to Brie Larson, cast and directors
The Marvel Cinematic Universe's most powerful superhero and the team behind her hope to empower this universe, too – particularly girls and young women.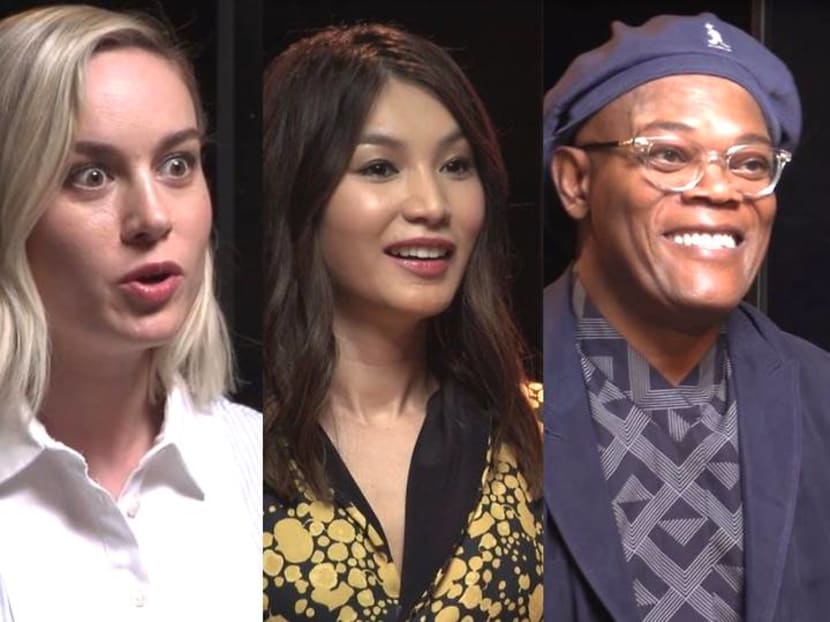 Movies, like many other things in life, are marked by their firsts – the first full-3D movie, the first movie to make S$1 billion ... you get the picture. 
And while the stars and directors of the upcoming Captain Marvel appreciate the buzz generated by the Marvel Cinematic Universe's (MCU) first solo female-led superhero film, they hope the film industry will dispel the remarkability of these taglines in time to come.

Here's what Brie Larson, Gemma Chan, Samuel L Jackson as well as directors Anna Boden and Ryan Fleck told CNA Lifestyle a day after they kick-started their global press tour with a fan event held at Sands Expo And Convention Centre on Feb 14.

BRIE LARSON: POWER IS FEMALE REPRESENTATION AND COMPLEXITY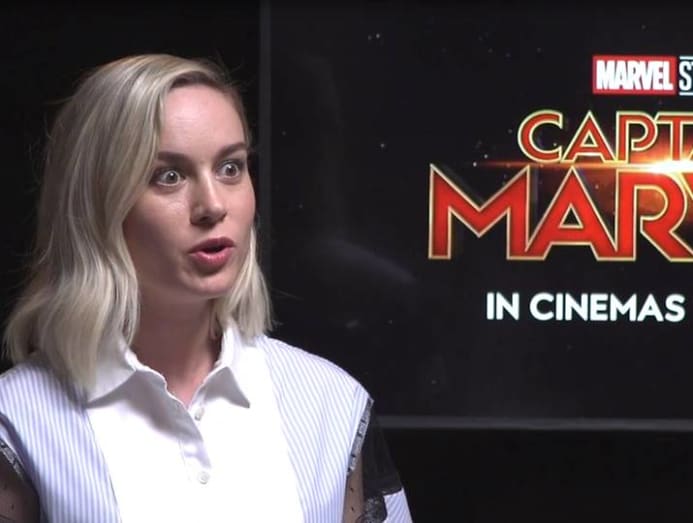 "I've enjoyed so much playing this character and it's moments like last night that remind me … that representation matters and female complexity matters, and that's powerful," said Larson, who plays the movie's titular character – and the most powerful hero in the Marvel Cinematic Universe (MCU). 

The 29-year-old is no small fry in this universe either; Larson is an Academy Award-winning actress. 

"Getting the opportunity to even try to be an actor generally means that you have a family that can support you," said Larson of her privilege. "It's very difficult to make it to an audition at 2 o'clock in the afternoon on a Wednesday because most people have jobs."

GEMMA CHAN: REACHING THE POINT WHERE WOMEN-LED FILMS ARE THE NORM
The British actress and former model echoed Larson's sentiments on the importance of representation, having concluded a busy year of promoting the pioneering film Crazy Rich Asians herself.
"I feel very happy and very grateful to be part of both of these movies, which are hopefully going to be landmarks in terms of representation, in one way or another, and that's really exciting," said the 32-year-old, who plays Kree scientist and spy Doctor Minnerva.

Chan also expressed her wish that films be celebrated for their quality alone.

"I'd love to get to the point where it's not a big idea for a woman to be the protagonist, or to be the centre of the narrative, or for it to be a female director," said Chan. "I'd love for us to be at the point where it's just the norm. It's about the quality of the storytelling and the characters and whether it's original."

"It's a shame that it's the exception at the moment. I'd like it to be non-exceptional, I'd love for it to be just us telling stories about us as human beings."
ANNA BODEN AND RYAN FLECK: BRING ON MORE FEMALE ROLE MODELS AND HUMANITY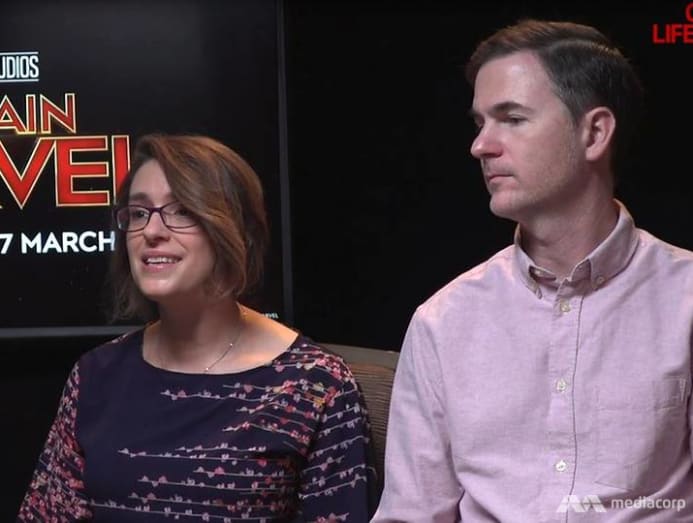 For the spotlight-shy Boden, meeting fans at yesterday's event helped her understand the importance of being a female role model. "Seeing so many young girls and young women last night at the fan event and how much it meant to them to have this female superhero and to have females behind the camera … that is really important," said the 39-year-old, who along with co-director Fleck, had to clear five interviews before securing their directors' chairs. 

"I hope in 10, 15 years, there are so many women directors directing all kinds of movies that it won't be newsworthy. That just means we have to keep fighting to get more women behind the camera because we want our young people to say, 'I have a voice that matters, too'."
Fleck, the other half of the directing duo renowned for their intricate storylines and collaborative directing style, had to reconcile their past indie work with Marvel's blockbuster demands and big-budget scale.
"We knew that it was going to be a big movie. We knew that we were going to have to open up our collaboration beyond just the two of us," said the 42-year-old. "But the goal was always, how do we infuse this movie with the intimacy and the humanity that we used in our other movies?"

SAMUEL L JACKSON: EQUAL FOOTING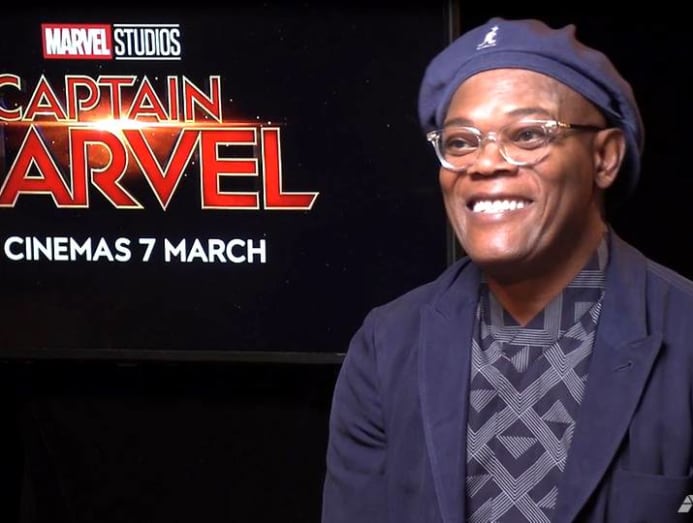 The ever-cool Jackson is all about striking a balance in the relationship between Larson's character and his. "She (Captain Marvel) is the dominant character and I have to find a way to create a relationship that puts us on an equal footing, but still allows her to be the character that drives what's going on," said the 70-year-old. "It's kinda great to do."
The camaraderie spills off-camera, too. "(It was) kinda great to hang out with Brie as Captain Marvel. We know each other so well and we have a great natural way of working together," said Jackson, who had starred with Larson in 2017's monster movie Kong: Skull Island.

As for how Nick Fury's choice profanity came about, the word "has a comfortable space in my vernacular and I've learned to use it in more than one way". 
Yup, including printing it on Fury's business card. 

Captain Marvel opens Mar 7.