Solo act: Adele confirms split from entrepreneur husband of seven years
The Grammy-award winning singer-songwriter and Simon Konecki say they remain committed to "raising their son together lovingly".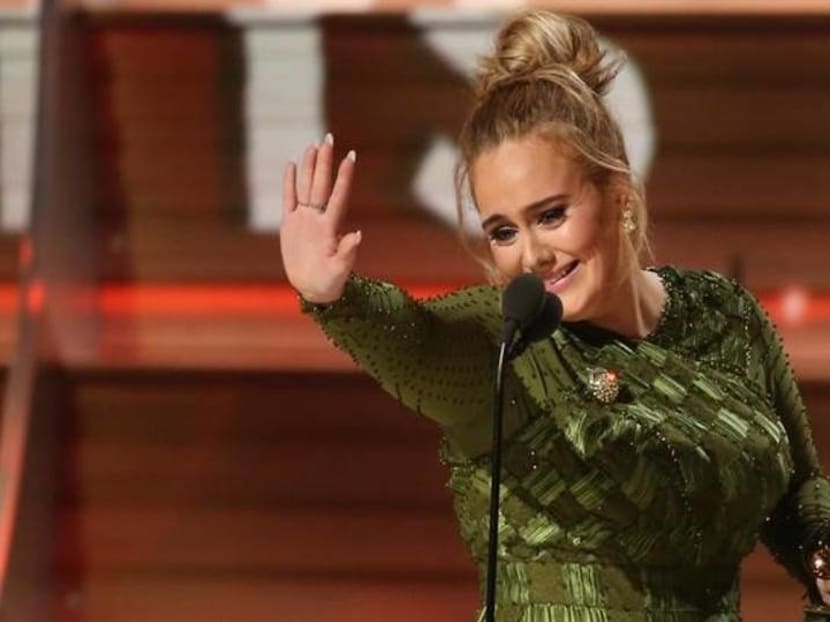 Adele has confirmed that her marriage is over. The 15-time Grammy Award winner released a statement through her representatives late Friday (Apr 19) to announce that she has split from husband Simon Konecki after more than seven years together.
"Adele and her partner have separated," her reps told The AP. "They are committed to raising their son together lovingly. As always they ask for privacy. There will be no further comment."
Adele and Konecki are parents to a 6-year-old son called Angelo, who was born in October 2012.
The 30-year-old singer (born Adele Adkins) and entrepreneur-philanthropist Konecki, 44, have been extremely private throughout their relationship.
The "Hello" singer first addressed their relationship in a blog post in January 2012, the same month they were spotted on an airboat ride in the Everglades.
Fans of the English singer-songwriter might recall the two were rumoured to have tied the knot in 2017. The couple never confirmed when they officially got married.
During the 2017 Grammy awards, Adele did, however, acknowledge her marital status.
"To the Grammys, I appreciate it - the Academy, I love you. My manager, my husband and my son, you're the only reason I do it," she told millions of viewers worldwide back then.
Adele has remained out the public eye since wrapping up her sold-out world tour in 2017.  The family has lived a quiet life, spending time between her native London and Beverly Hills, where they bought a home in 2016.
According to E! News, the singer was most recently seen heading into a recording studio alone in New York City. She was photographed without her wedding ring.