Britain's longest running soap opera Coronation Street finally introduces its first black family
Producers admit that the casting is long overdue, but say it will help them "represent modern Manchester more accurately".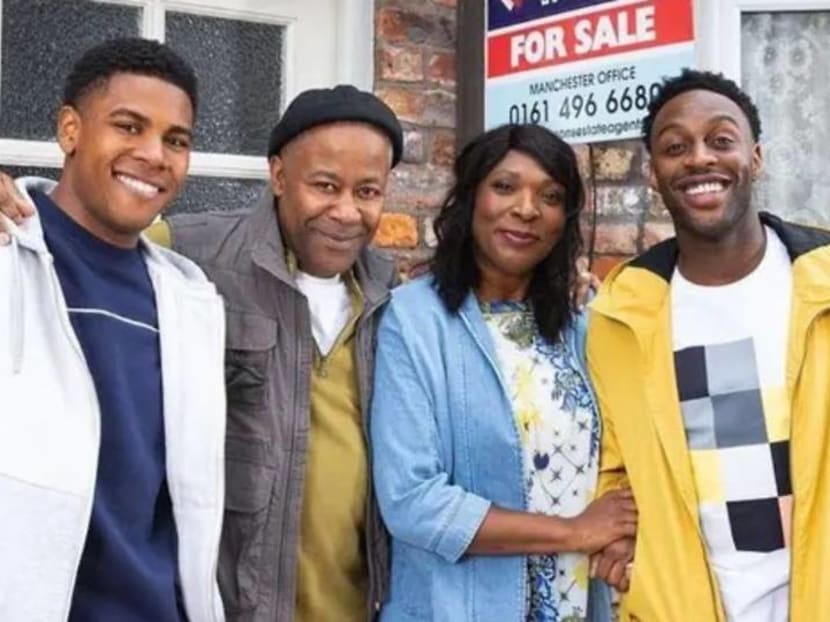 Coronation Street – Britain's longest running television soap opera – which chronicles the working-class life near Manchester, England since 1960, is introducing the first black family in the history of the series.
While the show has previously featured individual black characters, the Baileys will be the first black family to join the soap all together in its 59-year history. 
According to a report in British newspaper The Guardian, the show will explore themes of racism and homophobia in sport with the family, made up of Edison, the father, Aggie, the mother, and their sons, James and Michael. James, a 19-year-old footballer, will come out as gay in an upcoming storyline. The family will make their first appearance on screens in early June.
According to The New York Times, to many observers, the addition, while welcome, came astonishingly late for Corrie (as it's popularly known in Britian) that has been watched by up to a third of the British public – including, reports say, Queen Elizabeth II.
Asked why the show had taken so long to introduce its first black family, the producer Iain MacLeod told The Guardian: "Short answer: I don't really know. In the past, new families come in one at a time. I find that a harder way to do it, which is why they all turn up and you get the dynamic. Manchester has a large proportion of black residents so it did feel sort of overdue we did this and represented modern Manchester a bit more accurately."
British actor and comedian Sir Lenny Henry tweeted "wow" in response, while the theatre director Matthew Xia was stunned it had taken nearly six decades for the show to become more representative of multicultural Manchester.
Xia told The Guardian: "It blows my mind that our longest-running soap, set in the heart of one of our most cosmopolitan cities, has only just introduced the idea of 'the black family' to its viewers. I found Manchester to be a beautifully radical place, truly diverse with strong connections between its various communities. How have the producers managed to get away with this for almost 60 years?"
Coronation Street was anointed the world's longest-running TV soap when American soap opera As the World Turns aired its last episode in 2010 on CBS, according to the Guinness World Records.