Britney Spears commemorates 20th anniversary of Oops!... I Did It Again
She also reveals that, yes, it was very hot inside that red suit.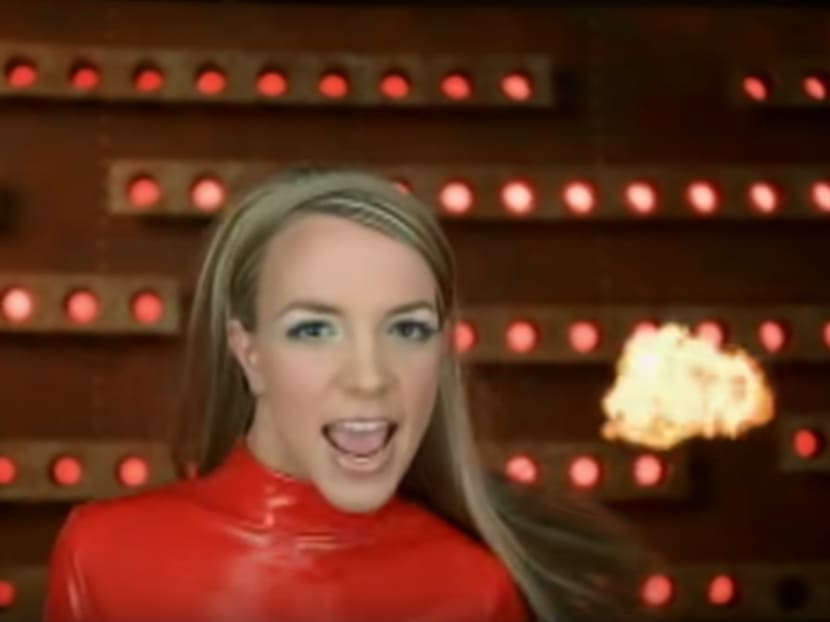 20 years ago, an 18-year-old Britney Spears took the pop world by storm dressed in a red latex jumpsuit, dancing on Mars in the music video Oops!... I Did It Again.
Today, she looks back on it and remembers it as a sweaty yet fun experience.
On Mar 27, Spears celebrated the 20th anniversary of the hit song with an Instagram post, saying, "Oops!… How did 20 years go by so fast?!??! I can't believe it. I remember that red suit was so freaking hot… but the dance was fun and it made the shoot fly by!!!!!"
Oops!... I Did It Again was the follow-up to her first hit, …Baby One More Time. The song was the first single from the pop star's sophomore album of the same name, and was nominated for a Grammy award for Best Female Pop Vocal Performance in 2001. The music video also picked up three MTV Video Music Awards nominations in 2000.
In her post, Spears also reflected on her current situation, ironically comparing staying at home with being on another planet.
She also thanked fans for showing support for the song and sent them her love.