Broadway actor Nick Cordero develops infection while recovering from COVID-19
According to his wife, he got an infection in his lungs that went into his blood, causing septic shock.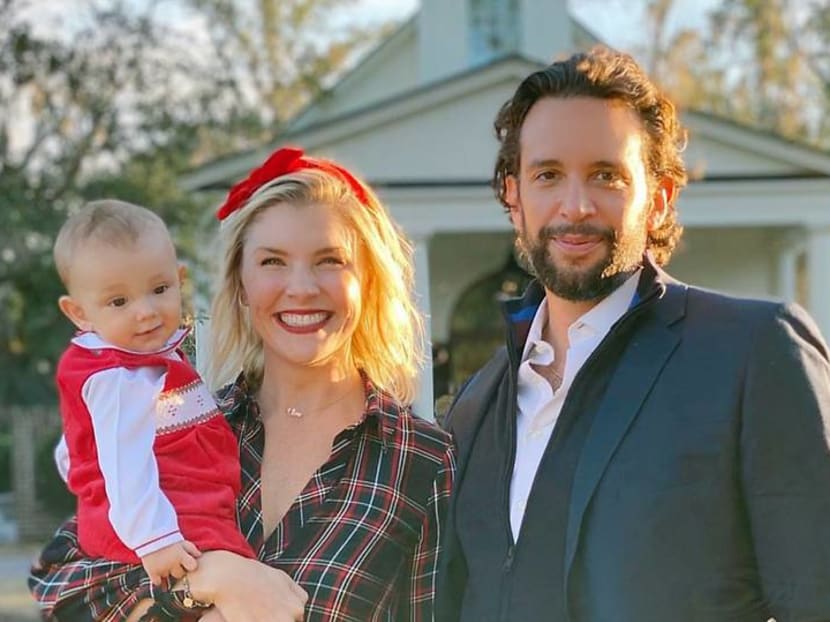 Nick Cordero's journey to recovery from COVID-19 has faced several hurdles, the most recent of which was an infection in his lungs that caused septic shock.
This comes after he had to have his right leg amputated due to severe blood clotting.
The Broadway actor's wife, Amanda Kloots, posted an update on her Instagram stories on Tuesday (Apr 28), saying that Cordero could not be removed from the ventilator because of a fever that affected his blood pressure. 
In another Instagram stories update on her husband's condition, she said: "We had kind of a bit of a rough day yesterday. Nick ended up getting an infection in his lungs that went into his blood, so he went into a little bit of a septic shock."
She further explained that there was an infection in his lungs, which the medical team "cleaned out". He was later given blood pressure medication to help his blood pressure come back up.
Kloots added that Cordero was on strong antibiotics, but was making a recovery from the infection and resting.
Meanwhile, his former cast mates from the Waitress musical showed their support for the Tony-nominated actor by putting together a short performance of a song Cordero composed, called Live Your Life.
In total, more than 30 actors contributed to the heart-warming video, including Sara Bareilles, Keala Settle and Jessie Mueller. Viewers were also asked to donate to a GoFundMe that was set up to support Cordero and his family through the recovery period.
Kloots expressed her gratitude in an Instagram post. She wrote: "Thank you @waitressthemusical for this beautiful video covering Nicks song!! Nick loved his Waitress family very much!"
Cordero was first hospitalised in late Mar due to COVID-19, and finally tested negative for the virus late last week.