Bruce Willis admits making 'error in judgement' after getting caught without mask
The Die Hard star was reportedly asked to leave a Los Angeles pharmacy after refusing to mask-up, despite having a bandana around his neck.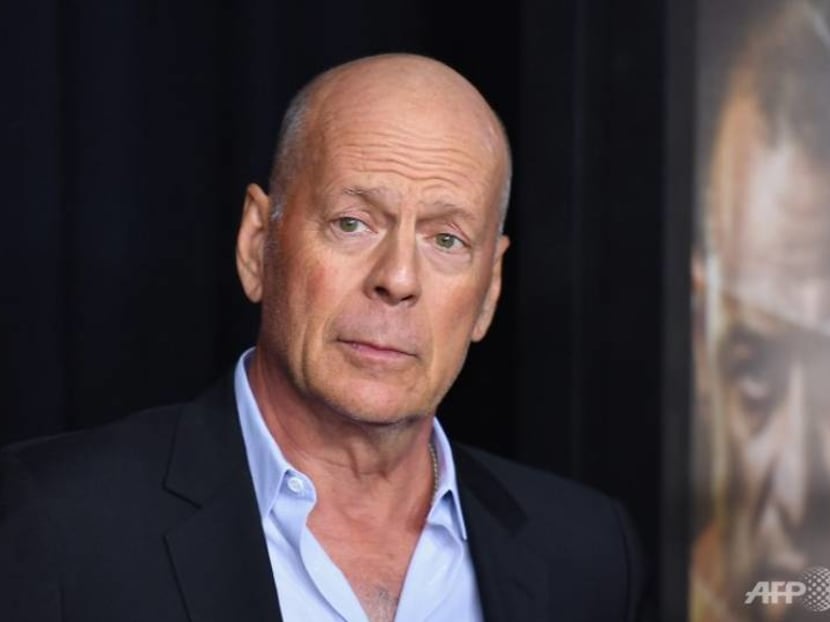 Die Hard actor Bruce Willis has spoken out after he was photographed not wearing a face mask during a visit to a Los Angeles pharmacy.
Willis told People magazine on Tuesday (Jan 12) that "it was an error in judgement".
He added: "Be safe out there everyone and let's continue to mask up".
The 65-year-old was photographed leaving a Rite Aid store mask-less and the photo began trending on Twitter.
It was reported on Monday by entertainment site Page Six that he had been asked to leave the store by an employee for refusing to wear a mask "despite having a bandana around his neck, which he could have easily pulled up". He was also said to have walked away without making a purchase.
A TV writer joked on Twitter that the employee had achieved what Hans Gruber (the bad guy in Die Hard) couldn't – "tossing Bruce Willis out of the building".
Social media users also criticised the actor for his actions, with some calling him a "Covidiot".
California has seen an increase in cases in recent weeks. The state passed 30,000 total deaths from COVID-19 on Tuesday. Cases have also more than doubled since early December to 2.75 million.