If he had a Golden Spoon, who would BtoB's Yook Sung-jae swap lives with in real life?
It wasn't a tough question for the K-pop idol and Mystic Pop-Up Bar actor who opened up to CNA Lifestyle. Hint: He's an extremely popular British actor who plays an extremely popular Marvel superhero.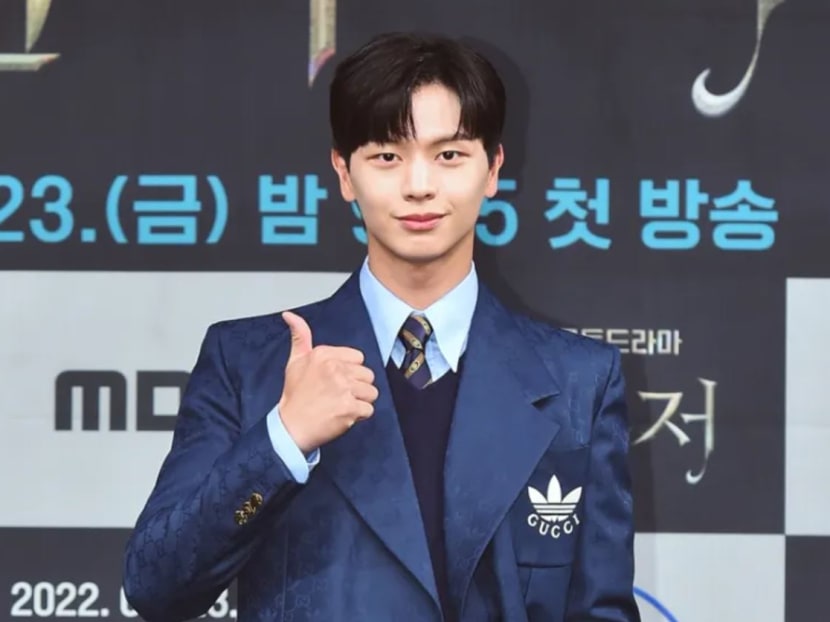 In Disney+'s fantasy K-drama The Golden Spoon, K-pop boyband BtoB's Yook Sung-jae plays a poor student who stumbles upon a magical golden spoon that he uses to switch places with a rich friend several times, in the hopes of turning his life around.
It's a premise reminiscent of Mark Twain's classic The Prince And The Pauper, but also one meant to provoke a question about society and materialism: Does the wealth of your parents determine your ultimate destiny?
The director, Robin Song, knew the show, which is based on a webtoon of the same name, "might make some of the audience feel very uncomfortable".
"But we now live in an era where rags-to-riches stories are a thing of the past with a pervasive sense of resignation and cynicism about the wealth of your parents determining your destiny," he said during a recent press conference.
"I wanted to capture with honesty our individual desires towards that trend and the general social tendencies of our time through our show and most importantly, I made great efforts to point to these aspects of our society in a direct way."
It's this very nuanced and layered storytelling that made lead actor Yook want to take up the challenge of portraying Lee Seung-cheon in his first-ever project after completing military service.
"The characters I played in my previous projects like Mystic Pop-up Bar and Goblin were a little mischievous, light-hearted and cheerful. I thought Lee Seung-cheon in The Golden Spoon would be an opportunity for me to portray someone who is slightly darker and more serious. I chose this series because I wanted to expand the spectrum of characters I play," he shared. "Most importantly, I chose The Golden Spoon because of director Song."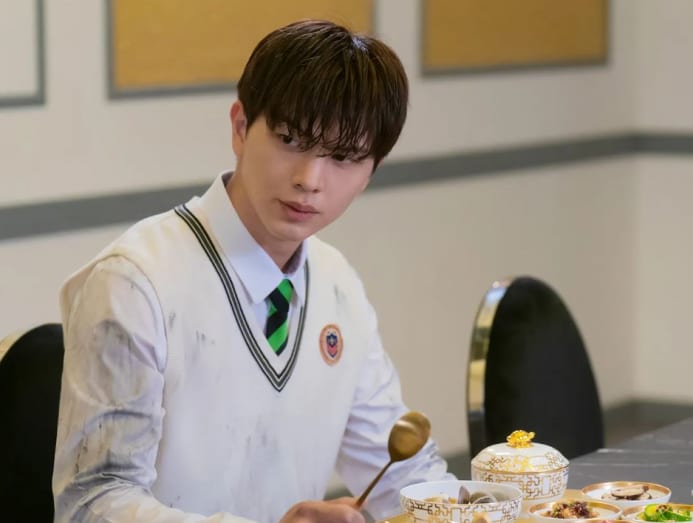 So what if the 27-year-old K-pop and K-drama star had the fantastical opportunity to switch lives with someone in real life, even for a day? CNA Lifestyle had to ask: Who would he choose?
"Tom Holland!" Yook replied with a big laugh and without hesitation. "Tom Holland! Tom Holland! I mean, who wouldn't want to play Spider-Man?"
Indeed, the constant swapping of lives can only encourage the characters in The Golden Spoon to grow and change. Having finally completed his military service, how has life changed for Yook, as he starts taking on more roles such as Lee in the show?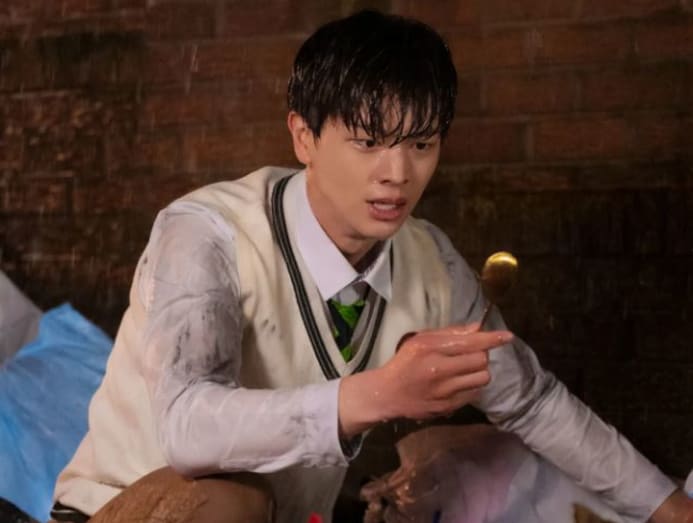 "After completing my military service, I lived in an illusion for a while," Yook shared candidly. "I thought the military service transformed me into someone who likes cleaning and who is more mature, prudent, and serious. But after about two months, I realised that I was still the same mischievous, immature boy about to turn 30 soon. The only difference, according to people who know me, would be that I became a little relaxed. I don't know how to describe it, but my attitude towards my friends became more genuine and authentic."
The Golden Spoon is currently streaming on Disney +.