Carpool Karaoke: K-pop band BTS to sing with James Corden on popular segment
The show will air on Feb 25 but the pressing question is – did Corden really drive the car?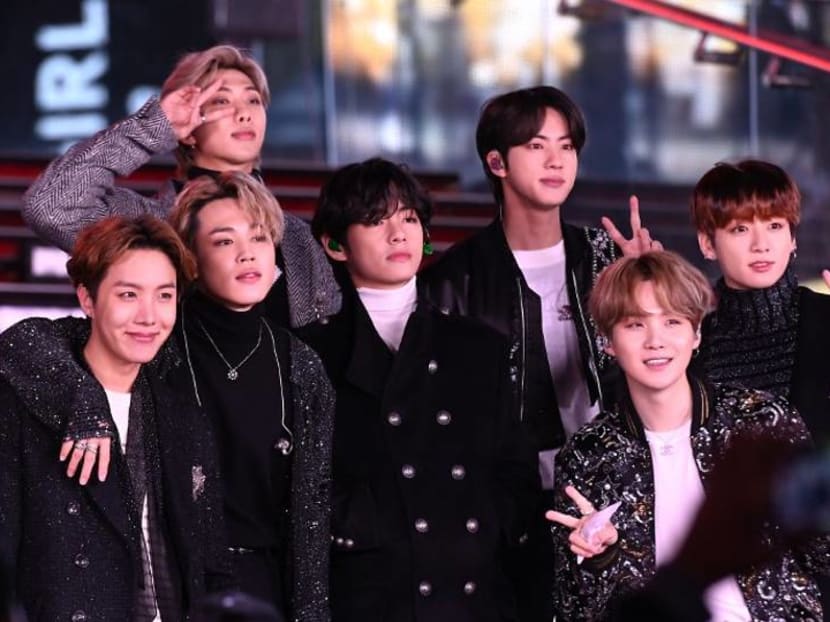 Mark your calendars ARMYs, K-pop superband BTS will be appearing on Carpool Karaoke, the well-loved segment on The Late Late Show with James Corden.
The talk show host made the announcement on social media on Tuesday (Feb 18). The post shows him in the car with BTS members, overlaid with "BTS Carpool Karaoke" and "February 25", the date it will be released.
The news has gotten fans excited to say the least.
One user jokingly commented on Corden's post: "You want to kill me of a heart attack right!?"
Another user wrote that they couldn't wait to hear Corden singing in Korean.
BTS had previously appeared on The Late Late Show in January to debut their new single Black Swan. They also played hide-and-seek on set with Corden and fellow guest Ashton Kutcher.
The group recently released the 20-strong track list for their upcoming album, Map Of The Soul: 7, which is set to be released on Feb 21.
Corden himself had tweeted in Aug 2018 that he wanted the band to come on his show and perform Serendity. He wrote: "Maybe we can even sing it in a #CarpoolKaraoke?"
No word yet if that song will make it to the segment. 

The widely popular Carpool Karaoke found itself mired in some controversy recently after it was revealed that Corden does not actually drive the car in every episode. A tow truck is used in some cases to pull the car along, with Corden mimicking driving.
Corden responded to the criticism by explaining how the measures were done in the interest of safety for the guests.