BTS drops new album today, which includes a song with Ed Sheeran
The new album, Map Of The Soul: Persona, already features a collaboration with US pop star Halsey.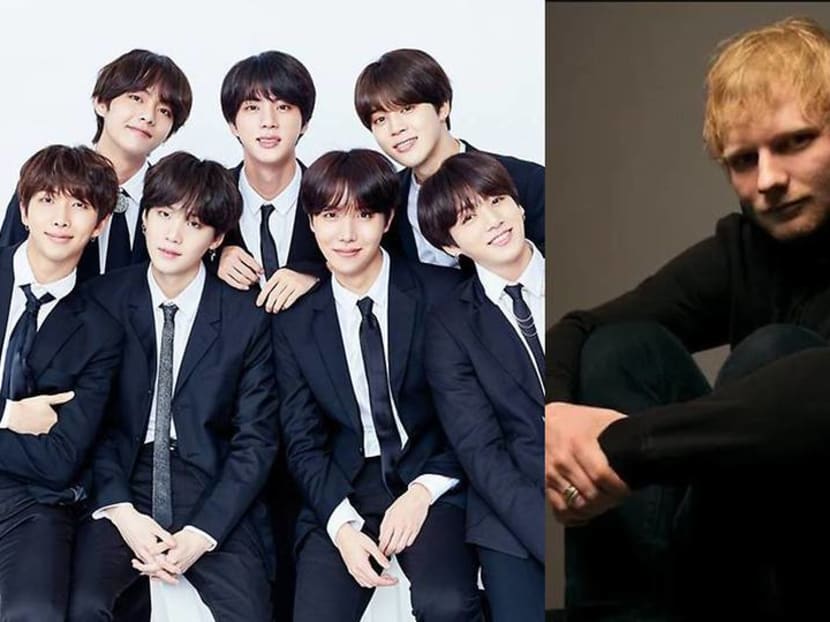 BTS are due to drop their new album, Map Of The Soul: Persona, today (Apr 12). And it won't just feature a collaboration with Halsey but also a track with Ed Sheeran. 
The song Make It Right was described as a "delicate" collaboration, reported Billboard.
In a press release, BTS described the new album as "a nod to the band's past while showcasing their maturity and newfound understanding of love and the ever-widening world around them. The tracks have a clear message: Finding joy in love and reaching out to the world".
The other album tracks similarly explore the group's messaging, reported Billboard. The already-released Intro: Persona by rapper RM questions individual identity, while the song Mikrokosmos will "paint the world through human interest". 
The song HOME addresses BTS' relationships with their fans, or the ARMY, and describes how the groups finds refuge where their fans are, while Jamais Vu is a song featuring J-Hope, Jin and Jung Kook. Album closer Dionysus will lean into the group's hip-hop nature.
"We find strength and happiness in every moment," BTS said in a statement. "You've given us so much love, and now we want to get to know our fans more. We filled our album with our genuine feelings and the messages that we want to share with you."
Earlier this week, BTS dropped a teaser of their Halsey collaboration, a rework of their 2014 single Boy In Luv.
This is the group's first release since they completed their Love Yourself album trilogy after topping the Billboard 200 top albums chart twice, first with May's Love Yourself: Tear, and then again with August's Love Yourself: Answer. The former cemented their status as the first South Korean group to top the American albums chart.
The South Korean septet will debut Boy With Luv with a performance on Saturday Night Live this weekend following the album's release.