Marina Bay Sands gets a shout-out from BTS' Jimin for the group's virtual art tour collab with Google
The K-pop band member picked Singapore as the location for his virtual gallery as part of the BTS x Street Galleries project. New York, Sao Paulo, London, Los Angeles and Seoul were also chosen by his bandmates.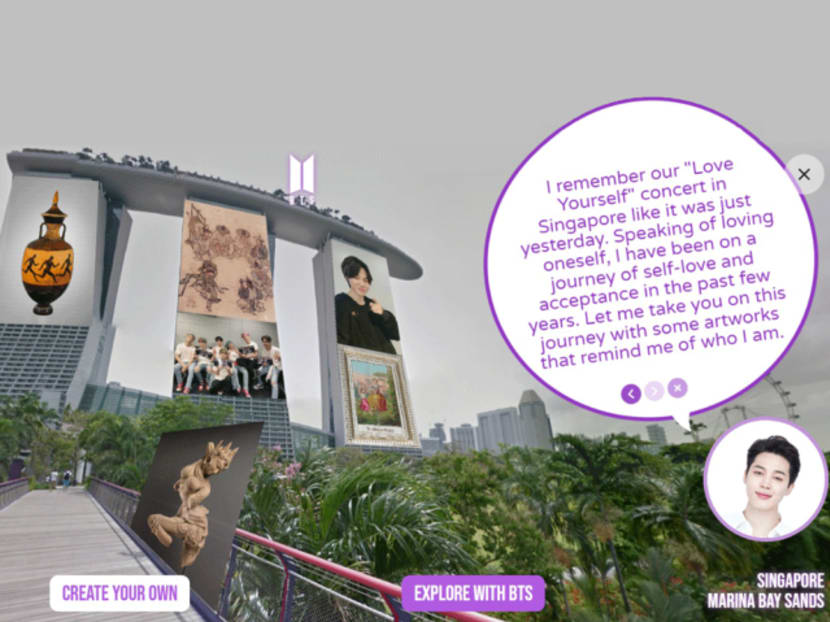 While it's unlikely that we'll see another BTS concert for a while – what with its members pursuing solo projects and all that – it's good to know that Jimin still remembers Singapore as a place with significance for him, in the boy band's collaboration with Google. 
Called BTS x Street Galleries, the street-view experiment saw the K-pop group work with Google's Arts and Culture platform to curate a virtual tour of locations across the world that were important to its members. 
And give us a virtual art show too, with images of different artworks handpicked by each member superimposed over the locations as well. 
So, why Singapore? The 26-year-old wrote: "I remember our Love Yourself concert in Singapore (in 2019) like it was just yesterday.  
"Speaking of loving oneself, I have been on a journey of self-love and acceptance in the past few years. Let me take you on this journey with some artworks that remind me of who I am."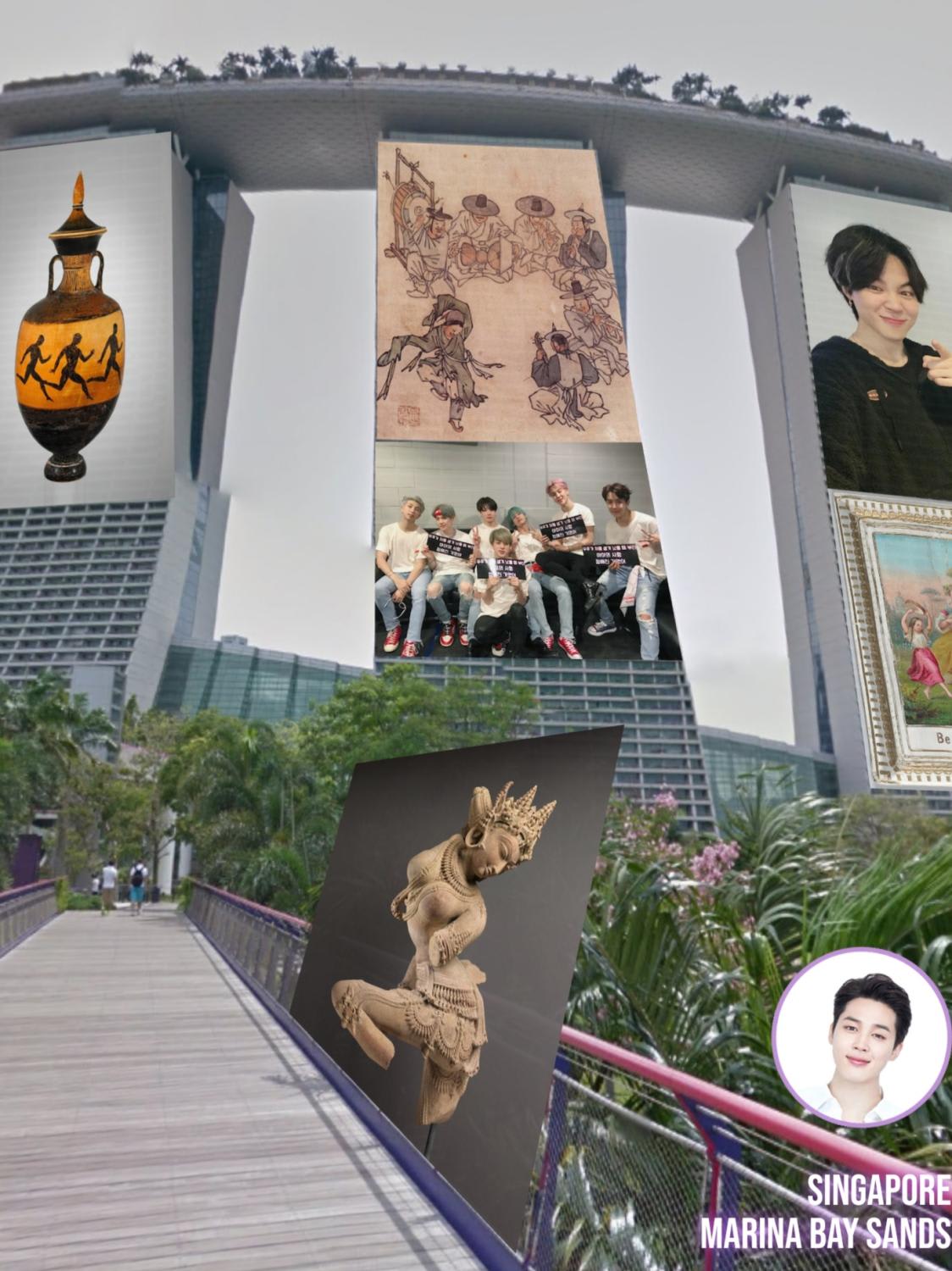 Along with a photo of himself and BTS during their 2019 concert at the National Stadium, Jimin shared images of art pieces tied to running and dancing in a 360-degree view of the location from the footbridge leading to Gardens By The Bay. 
Fans would know that the singer, who's also one of the group's main dancers, was trained in both classical and modern dance before his K-pop debut.  
In the write-ups to two of the works in his virtual gallery, he wrote that running was a more recent hobby, adding that "just like dancing, it's something that I fully immerse myself in as it helps me clear my mind." 
He added: "When I'm running, the sound of wind passing my ears silences all my inner thoughts." 
Other locations selected by the members included the Allianz Parque in Sao Paulo, Brazil (Jin) and the United Nations Headquarters in New York (J-Hope). RM chose Namdaemun in Seoul, Suga opted for the Dolby Theatre in Los Angeles while V went for London's Tower Bridge. Meanwhile, youngest member Jungkook reminisced the nine years since the group's debut and picked the Chunggu Building in Seoul, where their label HYBE Entertainment (formerly BigHit Entertainment) was first based.