Merch of the ARMY: BTS fans queue overnight, spend hundreds on merchandise
Some fans even flew in from other countries to catch the K-pop group live.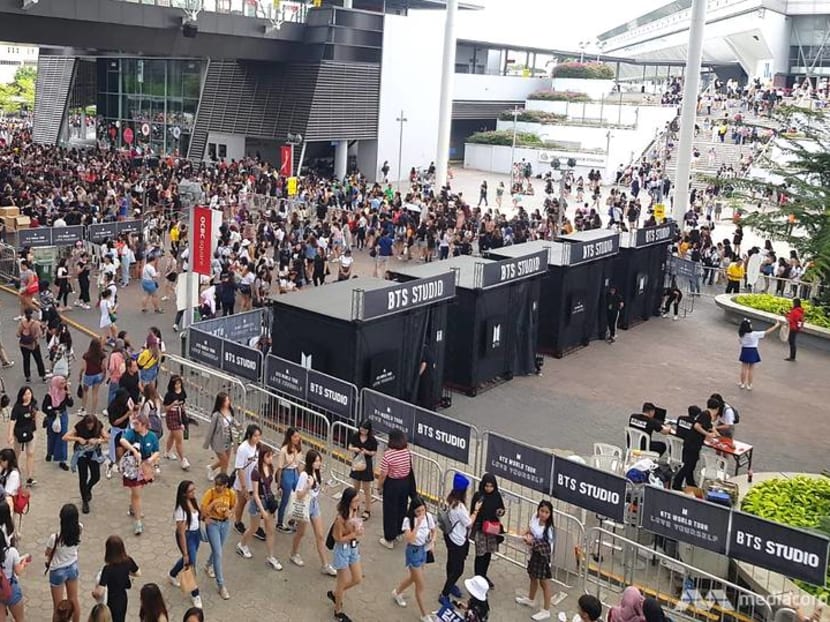 The early bird gets the worm ... and a bag of official BTS merchandise. At the National Stadium, where the K-pop boy band are set to play to a sold-out crowd of 45,000 tonight, fans of the septet have been in queues for hours, some from as early as 9pm yesterday (Jan 18).
The merch store, located within OCBC Arena, opened two hours ahead of schedule at 7am due to the large number of fans in the queue, said an usher. 
Though fans were allowed into the arena at 7am, the cashiers only began checking out purchases at 9am, the original stipulated time.
"We bought lightsticks, tee shirts, photo cards, keychains, but some are for our friends," said Joelle. 
Long queues and high prices, however, could not stop regional fans of BTS from going the extra mile to catch their idols live in concert. Ruth Hutagaol, 20, and her friend Esther Juniar P, 30, flew in from Indonesia for the concert. After joining the queue from 7.30am, the two friends purchased lightsticks at S$55 each.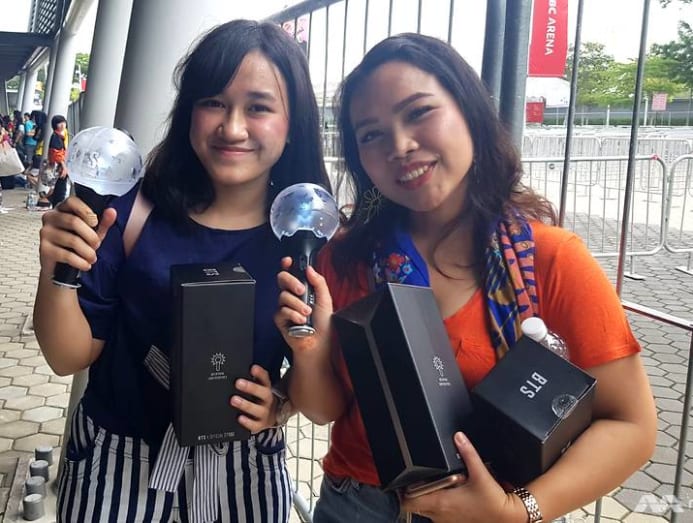 Esther estimated that some 500 fans were in the merch store, and it was "difficult" to visit the restroom while inside. "I had to visit the restroom after queueing for so long, but we had to wait and form a line with other fans and be escorted (as a group) by staff," she said.
Some may think these fans may border on the obsessed, but for Stephanie Lee, 48, these are things that only fans can understand. Stephanie took over her daughter's place in the queue at 5am this morning, urging her to head home and rest. Her 15-year-old daughter had been queueing for merch since 9pm yesterday. 
At 10am, Stephanie finally emerged from the OCBC Arena with a bag filled with more than S$1,200 worth of merch. A former fan of K-pop group Big Bang, she said she "understands" her daughter's behaviour because she "was once a fan too". 
With the capacity crowd of young concertgoers expected, Singapore Sports Hub has assigned standing pen patrons queue numbers on their tickets, with gates opening only at 12.30pm on Saturday.
For younger fans like Cao Kechen and Chan Yu Rou, both 13, today is an eye-opening experience. The two students from Compassvale Secondary joined the queue for merchandise at 6am.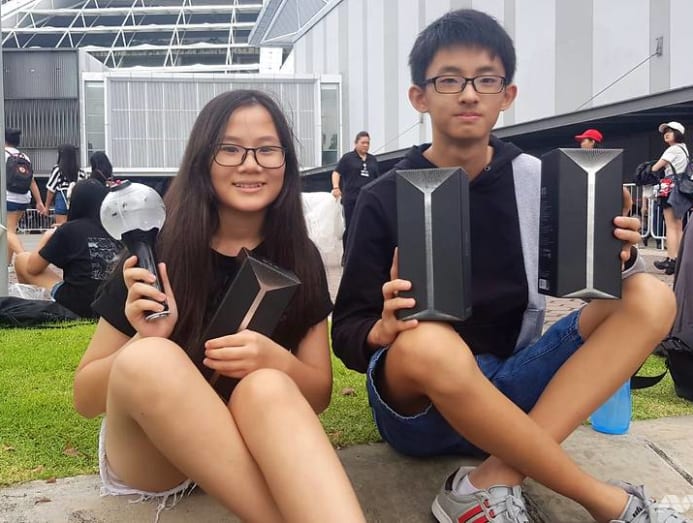 This is Yu Rou's first concert experience, and queueing for merch was "so stressful" for her, she did not get to eat the snacks she had brought for breakfast. They spent slightly more than S$200 in total on four lightsticks and each paid S$272 for standing pen tickets.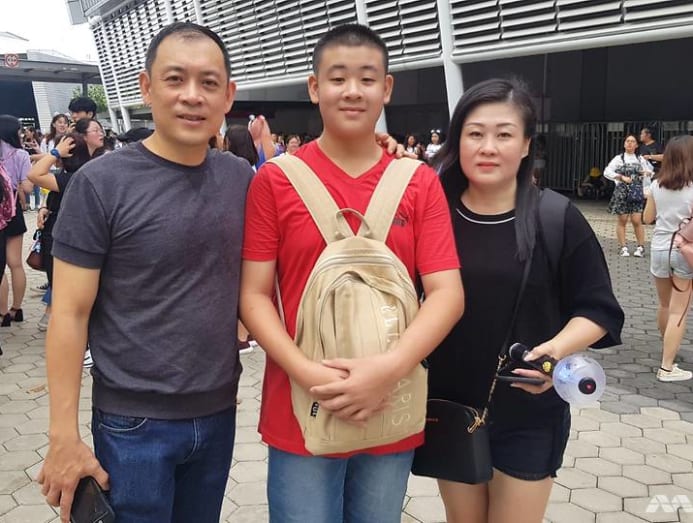 The accounts executive paid S$380 for a resold ticket, originally priced at S$272, and paid S$400 for her son's ticket, originally priced at S$150.
Her husband, Simon Eng, 47, works and lives in Singapore. "We took an hour to fly here from Penang and we're going to use the rest of this weekend for a short getaway as a family," said Sheila in Mandarin.