BTS takes over New York's Grand Central Terminal for 'top secret' performance
Watch the K-pop superstars wow in the high-energy dance performance that aired on Jimmy Fallon's talk show. Up next is the much-anticipated Carpool Karaoke with James Corden.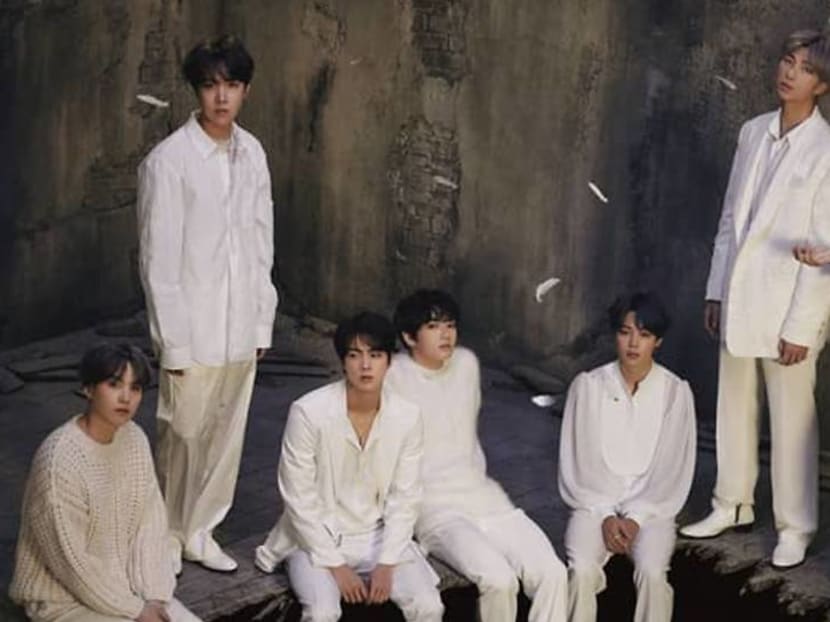 BTS' publicity rollout for their latest album, Map Of The Soul: 7, continues with an appearance on Monday night's (Feb 24) episode of the Tonight Show With Jimmy Fallon.
The subway-themed episode saw the seven members of the band play games with the host inside a subway car, help out at the famous Katz's Delicatessen and answer questions from fans. It culminated in a high-energy performance of their song On at New York's Grand Central Terminal.

The jaw-dropping performance came complete with dozens of backup dancers and even a marching band.
According to the New York Times, the segment was filmed early in the morning when the station closes to the public from 2am to 5.15am and it was done on a Saturday when the station is typically quieter. The paper reported that the band had two hours to nail the video before the cleaning staff had to wash the floors before the station opened. 
Meredith Conti, manager of special events for Metro-North Railroad, told the paper that the band had to be hidden away until it was time to film. She said: "They were not in the public areas while we were still open. It was top secret."
The location has served as an iconic spot for films such as The Proposal and Men In Black 2, as well as music videos for Fun's Carry On and Carly Simon's Legend In Your Own Time.
Fallon had commented in a press release before the episode aired that they had "wanted to do something special for BTS and, at the same time, celebrate New York City."

RM, Jin, Suga, J-Hope, Jimin, V and Jungkook will continue their late night show appearances with James Corden next.
On Tuesday, Corden, host of The Late Late Show, uploaded a short preview on YouTube of the boyband's appearance on his Carpool Karaoke segment.
The group can be seen singing along to On and at one point, Corden jokingly calls Jimin by his nickname Mochi, drawing laughter from the other members.
BTS was last on Corden's show in January where they debuted their song, Black Swan, appearing alongside fellow guest, Ashton Kutcher.