K-pop group BTS confirms title of new Ed Sheeran-penned track
Permission To Dance will be one of the four songs in the CD release of Butter.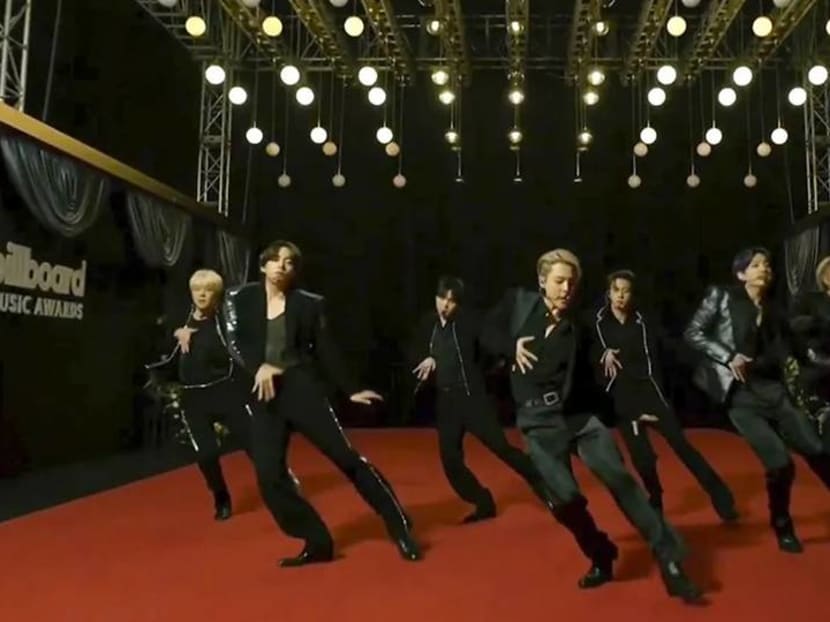 Earlier this week, it was announced that British singer-songwriter Ed Sheeran has written a song for K-pop superstars BTS and now, we officially get to find out its title.
The group revealed on Friday (Jul 2) that the track – titled Permission To Dance – will be featured on the upcoming CD release for Butter. The English track was previously released as a digital single.
This comes several days after Sheeran himself accidentally let slip the title of the track when he posted clips of him responding to questions from fans on Instagram stories.
In one clip, he answered a query about his favourite BTS song by responding with: "I'd say my favourite BTS song is their new song, Permission to Dance". He also said the new track will be "very dancey". 
Though the title of the new track may not have been a surprise with the latest announcement, BTS ARMYs did get some new information, namely, a look at the CD cover image and the four-song track list. 
The CD will feature the hit song Butter, the Sheeran-penned track and the instrumental version of both songs. It will drop on Jul 9.
This is the 30-year-old Sheeran's second collaboration with the K-pop singers after Make It Right from the 2019 album, Map Of The Soul: Persona.
He first revealed his involvement in the new track on an interview with US radio show Most Requested Live on Jun 27 where he also spoke about his own new single, Bad Habits. In his chat, he called the seven-member group "super, super cool guys".