BTS sings a cover of Coldplay's Fix You, gets love from Chris Martin and gang
The British band wrote the Korean word for "beautiful" when they shared the video of the K-pop group's performance on Twitter.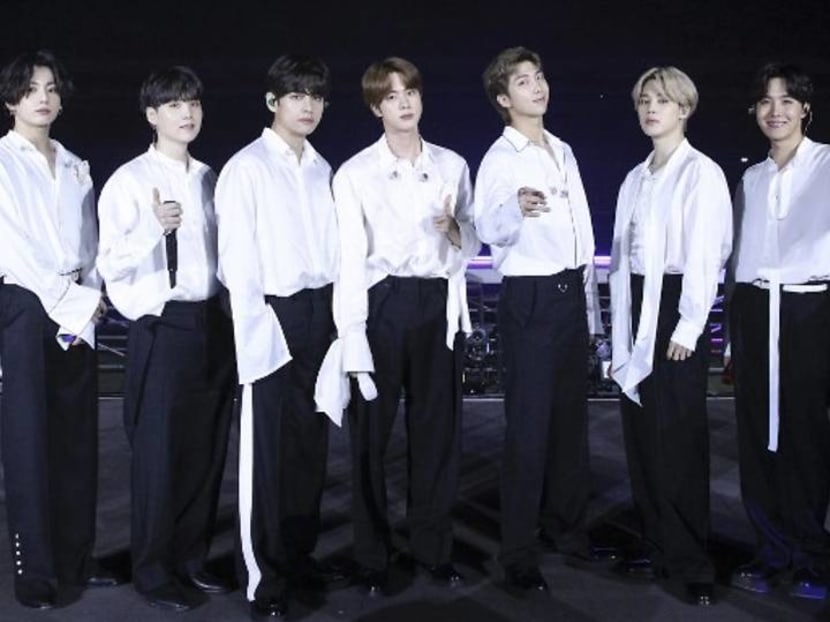 K-pop superstars BTS recently sang a cover of Coldplay's hit song Fix You and they got a huge thumbs up from the British band for their performance.
The seven BTS members did a beautiful acoustic version of the song during their MTV Unplugged session on Tuesday (Feb 23) and in response, Chris Martin and his bandmates shared a video of the song on Twitter, along with the Korean word for beautiful and three heart emojis.
They also signed off with each band members' initials: c, g, w and j. That's Chris, Guy (Berryman), Will (Champion) and Jonny (Buckland).
BTS member Jimin shared during the performance that the song "gave us comfort, so we wanted to prepare this cover to comfort you as well". The video has garnered more than 10 million views in just over two days. 
RM, Jimin, Jin, Suga, Jungkook, V and J-Hope also sang Telepathy, Blue & Grey, Life Goes On and Dynamite during the half-hour special.