Bucky Barnes, the Winter Soldier, really likes drinking Tiger beer in Marvel series
In the series premiere of The Falcon And The Winter Solder on Disney+, the character, played by actor Sebastian Stan, could be seen drinking a bottle of the Singapore-made beer.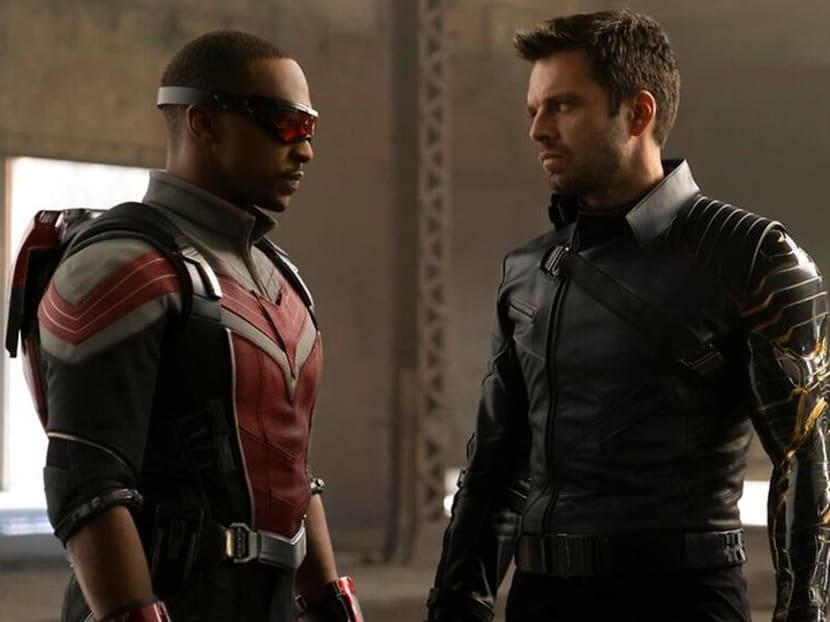 Do you like to unwind over a cold bottle of Tiger beer? Well, you and the Winter Soldier have something in common.
In the premiere episode of Disney+'s The Falcon And The Winter Soldier that launched on Friday (Mar 19), Bucky Barnes – aka the Winter Soldier – could be seen drinking the Singapore-made beer in a pub scene. Several bottles of it, in fact.
Barnes, played by actor Sebastian Stan, had three bottles of Tiger on the table in front of him at one point when he was at a Japanese bar while on a date. So, he really likes it then.
There were close-up shots of him drinking the beer, which makes this likely a product placement. Even if confirmed to be so, it's always nice to see a slice of Singapore turn up on international TV shows when you least expect it.
Interestingly, that's not the only Singapore connection in the show. There have been hints that parts of the series will take place in the fictional country of Madripoor and it's been suggested that Madripoor was inspired by Singapore. We do share similar-looking flags, with the former's being red and bearing a crescent moon, a star and a lion's head. Stay tuned to see if the flag's creator insists that he designed Madripoor's flag three years earlier than Singapore's but lost all proof of that in a flood (wink).
And in another Singapore connection – in real life, this time – Captain America's iconic shield was projected onto the Singapore Flyer on Friday to celebrate the launch of the Disney+ series. We were one of several cities around the world where this happened, including Melbourne and London. The huge observation wheel transformed into the red, white and blue shield through the use of projection mapping.
The Falcon And The Winter Soldier also stars Anthony Mackie and will run for six episodes.