Budget-friendly ways to make your home feel like a hotel room this Chinese New Year
It's time to give your house that refreshed look – without splurging too much. From lighting to beddings, here are some options to consider during your spring cleaning.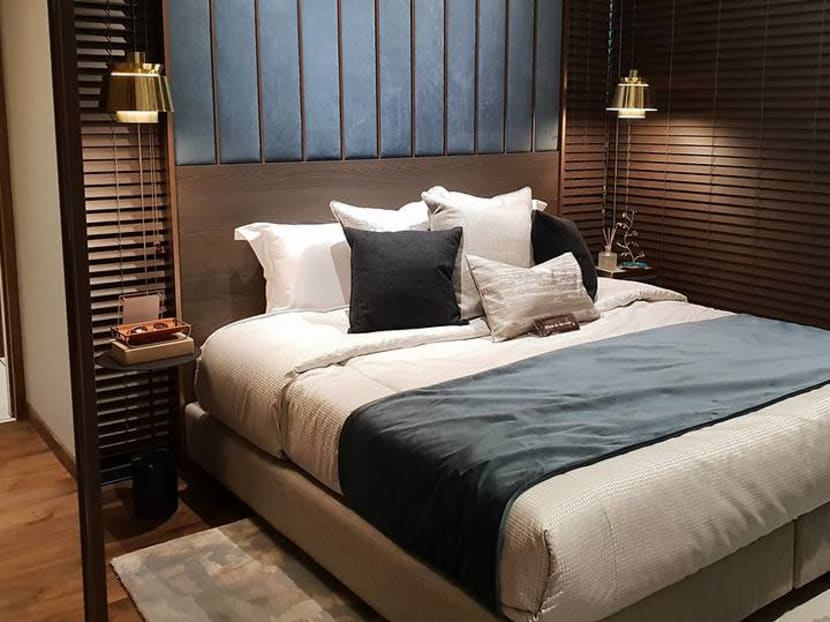 Chinese New Year will soon be upon us – that opportune time to celebrate, feast and roll up one's sleeves to spring clean and start anew with a refreshed home.
If you're looking to spruce up your place with a luxe makeover but don't want to spend a lot of money, there are a number of things you can easily do to give it a more lavish look.
And since we're spending most of our time indoors because of the current pandemic, this seems like the perfect opportunity to invest in our home for that five-star hotel feel – or at least as close as it can get. We might not be able to go on a break for a while, but we can at least play pretend, right?
There are few things in life that feel as indulgent as staying in a sumptuous hotel room. Here are a few hacks to bring that magic closer to home. Now all you need is an imaginary concierge…
SMART (AND CONVENIENT) LIGHTING 
Be it moody or luxe, fresh or bright, you may not have decided on exactly what your perfect lighting is. Just know that whatever is it, quantity and control are key. Your lighting should ideally allow you to change the mood of the room – most luxury hotel rooms allow you to switch off the lights without ever getting out of bed or dim the lights without getting off from that comfy armchair or sofa.
You can consider IKEA's Tradfri smart lighting range, which comprises bulbs, LED panels and cabinet doors that can be controlled using a remote or app. Sensors are an optional extra, allowing the lights to switch on and off automatically when someone enters or leaves a room.
As well as turning the lights off and on, users can select their optimal brightness and warmth, and using the app, create presets for different times of day. Best of all, the Tradfri range is designed to be plug-and-play, so the bulbs can be used in any lamp with standard socket sizes. Prices are of a wide range – from S$14.90 for a dimmer kit and S$19.90 for a wireless motion sensor to S$39.90 for a remote control kit and S$29.90 for LED cabinet lighting.
Take a leaf out of the design book of hotels and put these flattering, soft lighting bulbs in the lamps or sconces on either side of your bed. This always helps pull the room together visually.
HUMID WEATHER-FRIENDLY LUXE SHEETS
Pristine white, crisp, ironed and of the highest thread count – that is ultimate boutique hotel chic when it comes to bedsheets.
The easiest way to jazz up your bedroom is to outfit your bed with neutral-coloured, high quality bed linen. Hotel rooms tend to use sateen or percale sheets, but we suggest a material that will feel most comfortable in our tropical weather.
Uniqlo's Airism Bedding could be a good compromise to achieve that clean hotel look, while being appropriate in Singapore's heat and humidity. It's made from the Japanese brand's signature eco-friendly material – a mix of ultra-fine cupro fibres (which comes from cotton but has the sheen and smoothness of silk) and micro nylon – and Uniqlo describes it as being quick-drying, breathable and self-deodorising.
Bedsheet prices range from S$49.90 (for a single) to S$99.90 (for a king); duvet covers go for S$59.90 (single) and S$79.90 (double); and pillow covers are S$12.90 (medium and large). 
WIRELESS ELECTRONIC BLACKOUT BLINDS
Ever wonder why you seem to get the best sleep in your hotel room? That's because the best ones come with curtains or blinds that block out all the sunshine so you can sleep in as late as you like.
To make things extra luxurious, we say invest in blackout blinds that roll up before you roll out. Having blinds that can be adjusted wirelessly via a remote control may seem like an expensive indulgence but IKEA's Fyrtur smart blinds can be an option.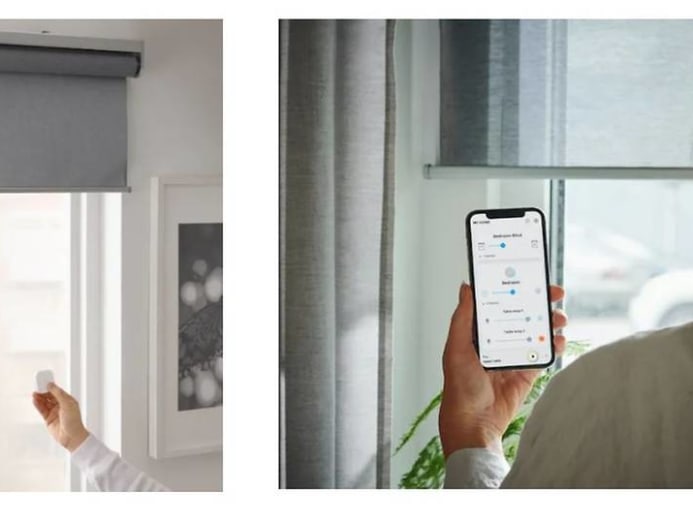 Not only do these block-out blinds block light from shining through and completely darken your room, they come in a very reasonable price range, from S$159 for the 60cm by 195cm version to S$279 for 140cm by 195cm. Plus, they don't require professional installation.
These come in six different sizes, along with a pre-paired up/down wireless remote that can control the blinds right out of the box. All you need to get it going is to install the Tradfri gateway (S$49.90) on your network.
CANDLES, CANDLES, CANDLES
Never underestimate the power of a scented candle. Smell is an extremely persuasive and often overlooked sense – and fine hotels know that these little touches make all the difference. In fact, big brand hotels all have specially tailored and highly specific scents to help create the atmosphere they're seeking to convey.
Not only do candles make your entire home smell divine, they also add a soft glow and warmth that will make any room feel luxurious.
We suggest getting your candles from fair trade businesses such as The Riau Candle Co. Their products are locally sourced in Indonesia (they work directly with communities in the nearby Riau Islands) and are made of high quality essential oils and wax blends. Prices for these hand-poured non-toxic candles range from S$18 for a small to S$60 for a double. And as a small business project of non-profit organisation The Seed Basket, 100 per cent of the profits from each candle purchased goes to charity.
Choose from their plethora of scents such as sandalwood and citrus, eucalyptus and mint, French vanilla, or even lemongrass tea for your complete hotel experience.