'Bye, corona!': The Knack sings parody of their hit song My Sharona
Led by guitarist Berton Averre, the parody is short and simple (mostly the guitar solo, really) but could very well prove to be the anthem to get us through these trying times.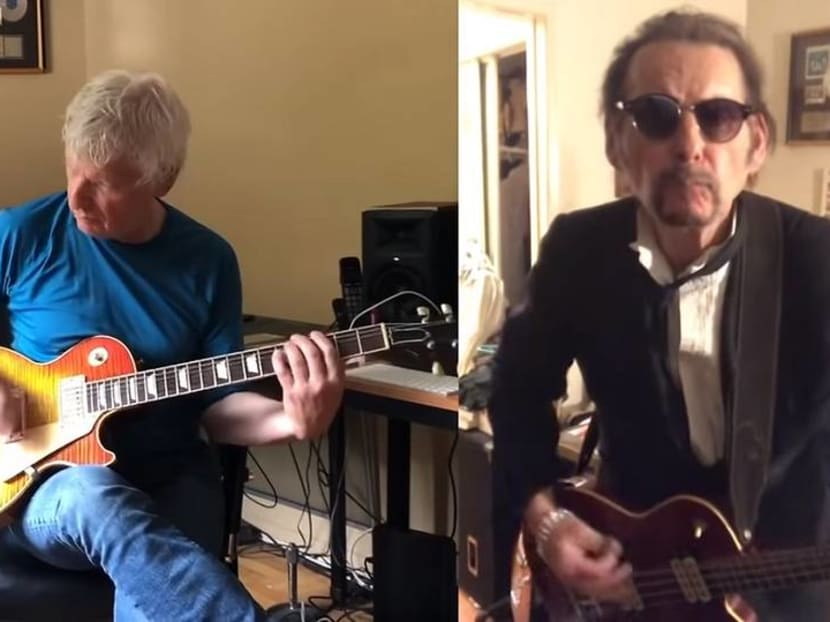 Some humour can go a long way to alleviating the stress and anxiety caused by the COVID-19 outbreak, and The Knack's founding member and guitarist Berton Averre did just that with his very own parody of the band's hit debut My Sharona, which was posted on YouTube on Mar 24. 
The song, released in 1979, has been rearing its head recently due to having a similar sounding name as the virus, leading to comments on its YouTube page such as, "Don't ask but every time I hear the coronavirus I hear this song in my head". 
While Averre decided against singing the parody himself – "You don't want to hear me croak," he joked in the video – he stuck with what he does best by doing a full guitar solo of the song. 
Averre was joined by bassist Prescott Niles at the end of the video who sung the line we've been waiting for: "Bye, Corona!" 
"Get the hell out of here," Averre added jokingly at the end. 
According to the YouTube video's description, The Knack and its publishing administrators, Reach Music, are capitalising on the renewed interest in the original My Sharona song. 
They have pledged to donate the first quarter 2020 digital streaming royalties for My Sharona to Music Health Alliance, a Nashville-based organisation that provides healthcare support services to uninsured members of the music industry.