Captain America 4 gets a new title, reveals Harrison Ford on set
The upcoming movie is now called Captain America: Brave New World.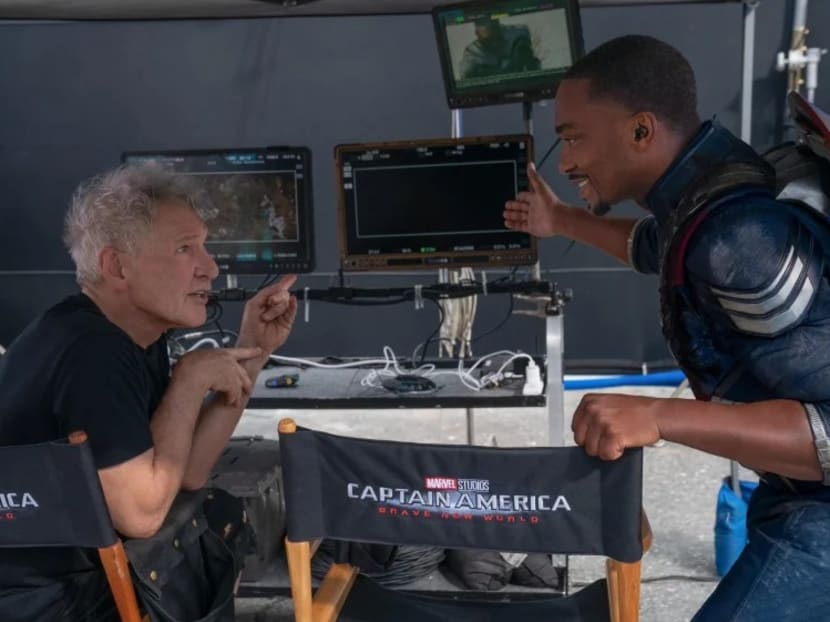 Anthony Mackie thrilled Marvel fans on Tuesday (Jun 6) by posting the first official picture of him and co-star Harrison Ford on the set of the fourth Captain America movie.
However, eagle-eyed fans spotted something peculiar on the chairs in the picture.
Instead of the previously announced Captain America: New World Order, the chairs bore the words Captain America: Brave New World.
In his caption, Mackie complimented Ford – who takes over the role of Thaddeus "Thunderbolt" Ross from the late William Hurt – for his "wisdom and laughs". In his closing line, Mackie reiterated the movie's new title and its release date on May 3 next year.
So far, the movie's new title has received a mixed reaction from fans with some of them preferring New World Order. Others gave their theories on the sudden change, which ranged from World Wrestling Entertainment having a group with a similar name to Disney trying to be politically correct.
Captain America: Brave New World will be Mackie's first film outing as the new Captain America. His character, Sam Wilson, previously took over the role at the end of 2019's Avengers: Endgame – with the Disney+ TV series The Falcon And The Winter Soldier chronicling his journey to embrace his new responsibilities. 
Captain America: Brave New World will also star Liv Tyler and Tim Blake Nelson, reprising their roles as Betty Ross and Samuel Sterns from 2008's The Incredible Hulk.