Captain Marvel's Brie Larson revealed she's allergic to her cat sidekick Goose
The actress actually worked with three versions of the character, including a puppet.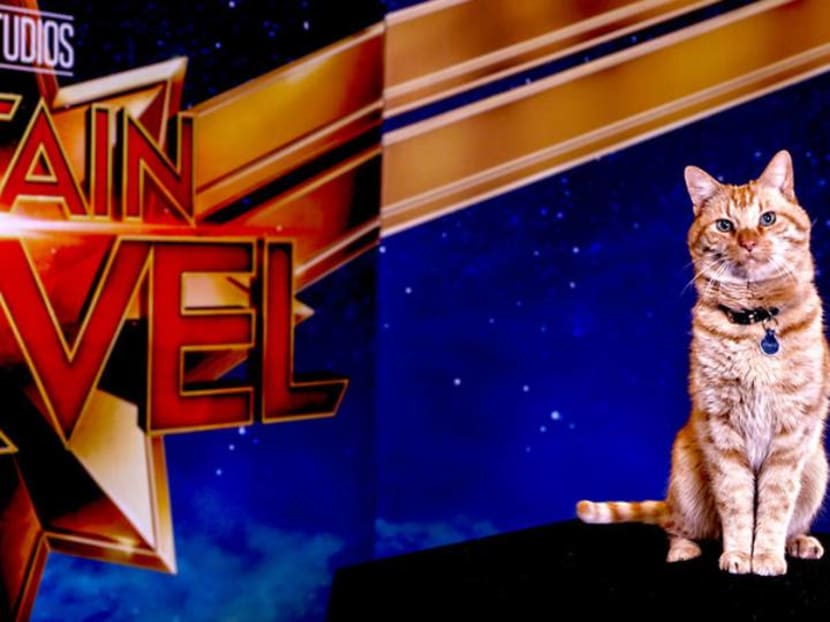 When Captain Marvel hits Singapore cinemas on Thursday (Mar 7), there's one particular character that might actually overshadow the titular superhero or even a young Nick Fury – the cat sidekick.
Curiosity over Goose has been growing since the trailer and movie posters came out, including one that specifically featured the four-legged cutie. We've yet to see her in action, but a recent bit of trivia recently came out – there are actually three felines and only one of them is an actual one.
The reason? Actress Brie Larson, who plays Carol Danvers/Captain Marvel is actually allergic to cats.
"It became this joke because the crew would watch me all day doing crazy stunts. But then the cat showed up on set and I was like, 'We need to have a plan! We need to have a conversation!'" Larson revealed in a recent interview with Entertainment Weekly.
So the directors decided to have different versions, including a computer-generated one and a cat puppet Larson could physically hold.
For scenes without Larson, there was a 12-year-old orange tabby named Reggie who "was actually a lot more directable than some actors we've worked with," quipped co-director Anna Boden.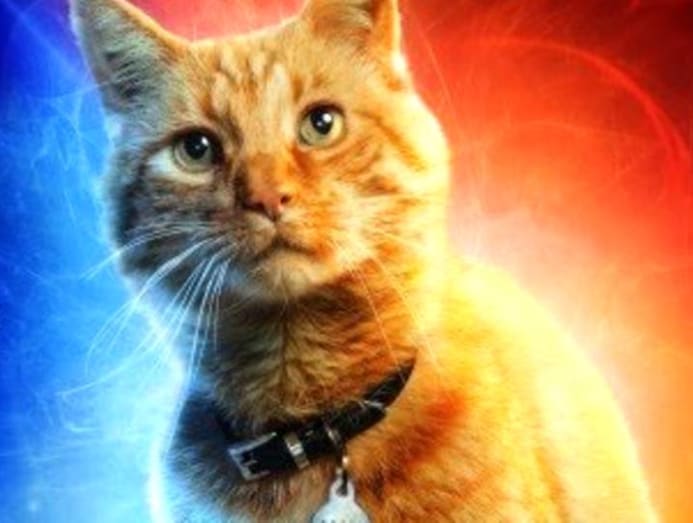 In case Reggie was too tired, three backup cats were on standby (Archie, Gonzo and Rizzo) – and all of them have impressed their human co-stars.
"You give them a snack, you talk to them in a relatively kind tone, and give them another snack when it's over," said Samuel L Jackson, who plays Nick Fury. "Next time they see you, it's like, 'Oh, that's the dude with the snacks!'"
So what else do we know about Goose? In the comics version, Danvers' pet cat is actually named Chewie, before the directors swapped the Star Wars nickname for a Top Gun one, since Danvers was a pilot.
Oh, and Goose/Chewie isn't actually a cat but a Flerken, a rare and vicious alien species that lays eggs. It was identified as such by someone else from the Marvel Universe – Guardians Of The Galaxy's Rocket Racoon.