Captain Marvel Brie Larson wows fans with her sweet cover of Taylor Swift's 'The 1' from new album Folklore
The Oscar-winning actress dedicated the performance to her "Swiftie friend" and actress Jessie Ennis.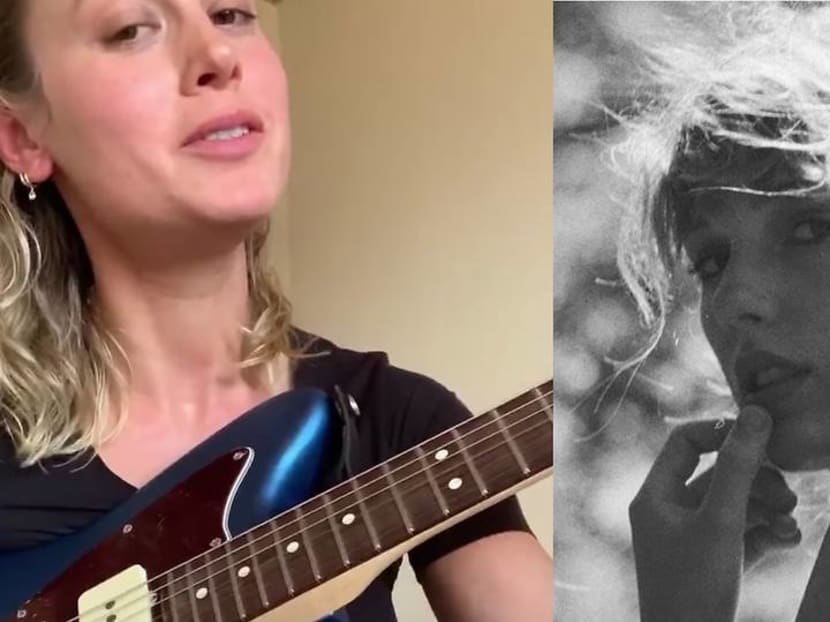 Captain Marvel Brie Larson wows fans with her sweet cover of Taylor Swift's song from new album Folklore
Oscar winner, Marvel superhero and now bonafide singe. Actress Brie Larson is showing off her musical side as she shares on social media a brief rendition of The 1, the opening track of Taylor Swift's new album Folklore.
The Captain Marvel star wrote in her Instagram caption accompanying the one-minute clip of her playing the first verse and chorus on the guitar: "This cover of 'the 1' by @taylorswift13 is dedicated to my forever Swiftie friend, Jessie,"
However, this is not Larson's first musical cover. The 30-year-old who won a Best Actress Oscar for her performance in 2015's Room has previously shared covers of Ariana Grande's Be Alright, My Everything, God Is a Woman and 7 Rings with Samuel L. Jackson, as well as Miley Cyrus' Slide Away" and July" by Noah Cyrus.
According to People.com, the cover was a smash hit amongst Larson's followers, who quickly flooded her comments section with praise over her vocal talents.
"And she can sing?! Brie you're a queen," one wrote.
"My favorite actress singing a song by my favorite singer. I have been blessed," another commented.
Before she became an Oscar-winning actress and Marvel superhero, Larson also had a brief but successful music career. In the early 2000s, she nabbed a record deal, releasing tracks such as She Said in 2005 at only 16.