The coolest thing about the Captain Marvel fan event: Samuel L Jackson
And no, he didn't say the 'M' word.
The fans came, they waited and they were well rewarded. The cast of the much-anticipated Captain Marvel movie certainly went Higher, Further, Faster when it comes to spending quality time with fans on the Blue Carpet on Feb 14 at Sands.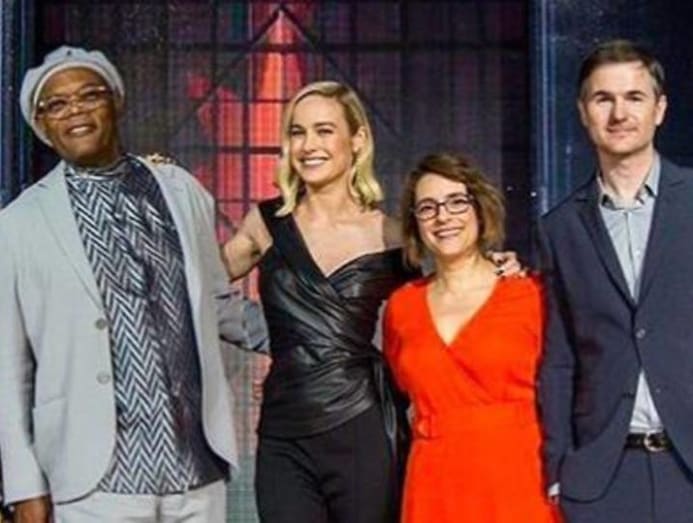 Those who went the extra mile to get the attention of Brie Larson, Samuel L Jackson and Gemma Chan didn't do so in vain. Like superfan Ranny Septiani. The 29-year-old, who flew in from Indonesia for the action, spent a week with her husband creating her Captain Marvel costume. And she earned herself an autograph from Jackson on her sleeve. 
The man known for his swag certainly knew how to reciprocate the love from Singapore and its neighbours (it is Valentine's Day, after all). "Not to brag, but I've been here a few times before," drawled Jackson when asked what he thought was the most surprising thing about Singapore. "Yeah!" he exclaimed, when asked if he loved it here.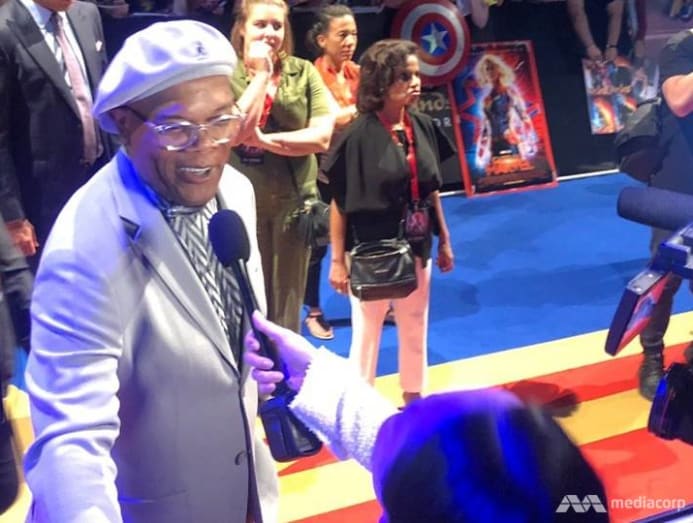 When CNA Lifestyle asked if there would be a solo Nick Fury movie, Jackson replied: "I'm not sure but I already enjoy what I'm doing at the moment".

That devil-may-care air and Cheshire grin that could just as easily turn into a Pulp Fiction moment are Jackson's hallmarks of cool that fans can't seem to get enough of. 

But is that also Nick Fury's secret sauce that makes him a fan favourite? "I think the fact that he just makes everybody kinda trust him and believe him. He's a great persuader," said Jackson.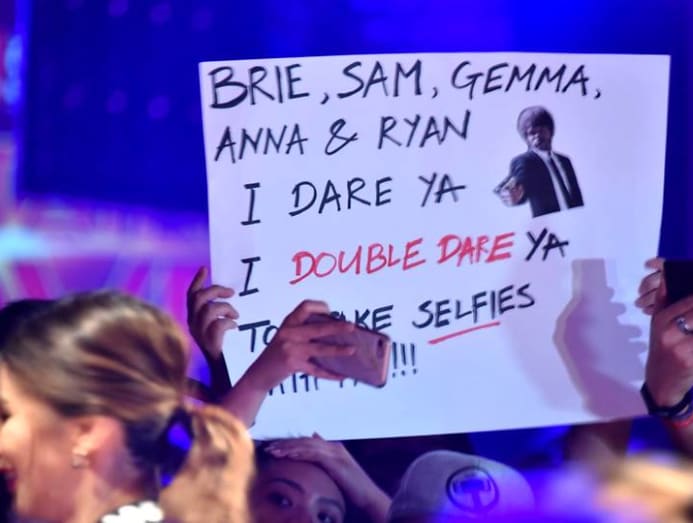 Captain Marvel herself was also spotted mingling with the crowd, posing for selfies with fans from the minute she stepped onto the Blue Carpet. In fact, both her and Chan hardly had time for the media.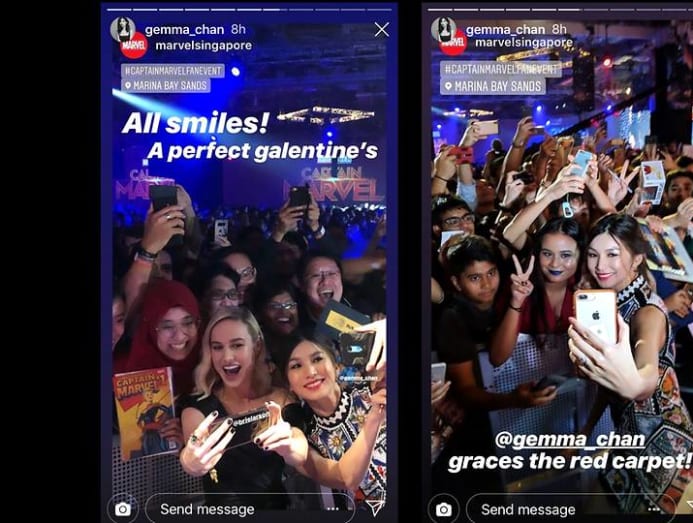 Singapore marks the Captain Marvel movie's first – and only stop in Asia – on its global press tour. The fan event was so popular that the organisers released another batch of tickets today after the first round ran out on Sunday. 
In fact, fans from as far as Malaysia, Thailand, Vietnam, Indonesia and the Philippines were part of the queue, which started as early as 9am, even though the doors were only opened at 5pm.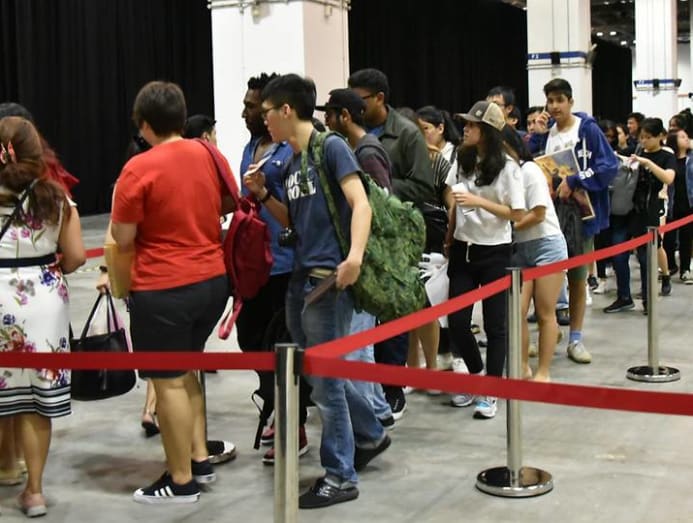 First in line was Waheedatul Shifaa' Bte Jonoh. The 24-year-old facilitator works in the education industry and she had been in the queue for the second batch of the tickets since 9am.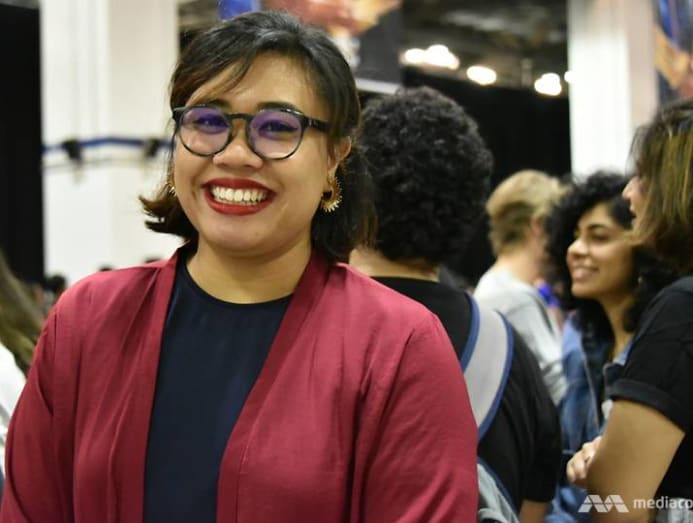 "I've been a fan of Marvel films since Captain America: The First Avenger. This is my first time doing something crazy like this," said Waheedatul, who came alone.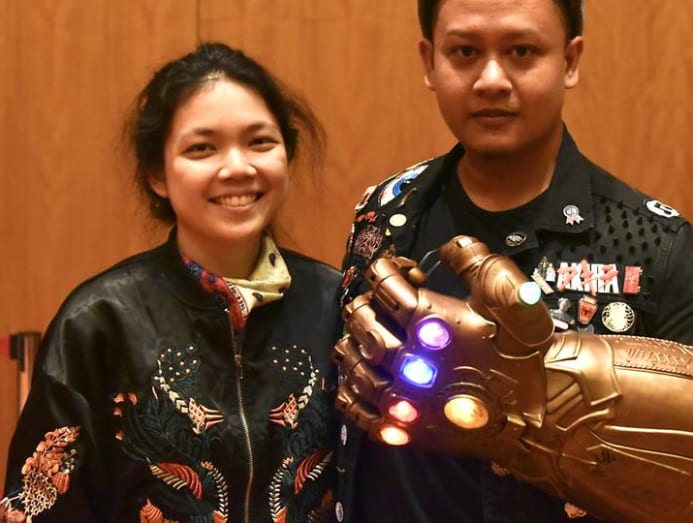 Helmi Akbar, 32, a director of photography, had brought along his replica Thanos gauntlet signed by actors Benedict Cumberbatch (Doctor Strange), Karen Gillan (Nebula), and director Joe Russo. 

Together with Sarah Lim, 25, these Marvel fans had also been queueing for tickets to the fan event since this morning.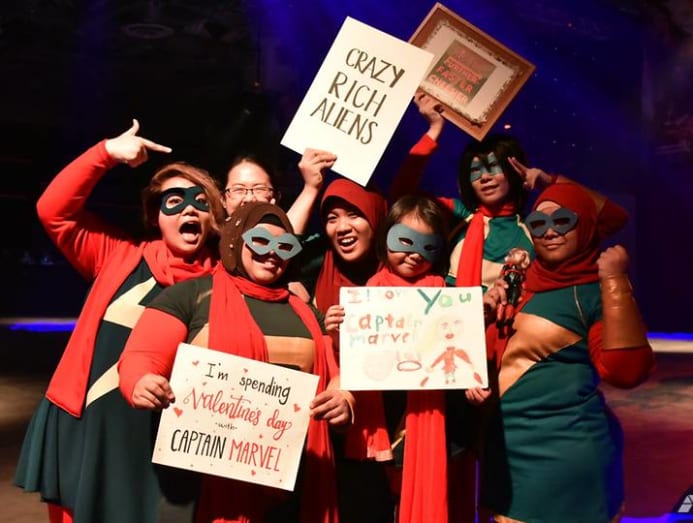 To catch the stars' attention, one group of fans dressed up in homemade costumes and masks, and waved witty posters. The youngest of the lot, seven-year-old Rosa, drew a fansign for Captain Marvel. "I like Captain Marvel because she is very pretty," she said.
The 21st film in the Marvel Cinematic Universe is set in 1995 and follows former US Air Force fighter pilot Carol Denvers as she transforms into Captain Marvel, one of the galaxy's mightiest heroes. Denvers will also face an Earth caught in the midst of a galactic conflict between two alien worlds – the Kree and the Skrulls.

Captain Marvel opens in Singapore on Mar 7.