Better than socks: Rapper Cardi B gives husband Offset S$677,000 for his birthday
She also gave him some helpful suggestions on what he could spend it on, including a car, jewellery, more clothes or more Birkin bags for her.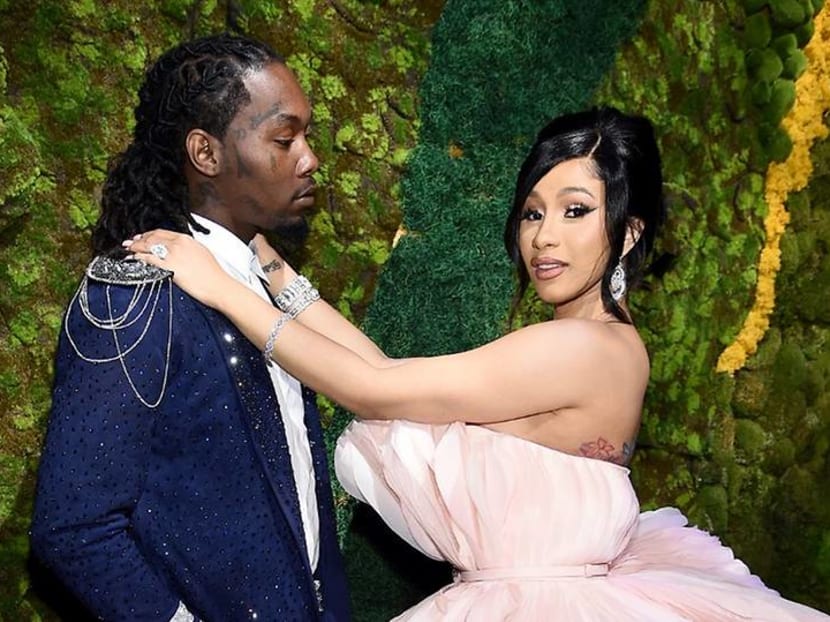 What do you give someone who has pretty much everything? If you're Cardi B and that someone is your husband, Offset, you give him half a million dollars – in cash.
The rapper-songwriter surprised her husband with US$500,000 (S$677,500) for his 28th birthday and shared the moment with her fans on IGTV.
In the two-minute long video, Cardi B could be heard saying: "Everyone's saying you got every car, you got every jewellery, you got every shoe... what else can I give somebody that got everything?"
She then hinted that the present was in the fridge.
Offset turned to look at the fridge, which was empty save for several stacks of cash, and was visibly surprised.
He said, "You don't have to give me this money," to which she replied, "I know I don't have to give you this money, but I don't know what to give you and I gotta give you something."
She gave him some helpful suggestions on what he could do with the cash. "You could buy a car, you could buy more clothes, you could buy jewellery, you could buy me more Birkin bags. Sh**, you could do whatever the hell you want."
She added: "And may God bless you with more years for our kids."
However, she wanted him to know that he won't be getting a Christmas present.
She said: "Happy birthday, but don't expect no Christmas gift from me. Ain't no Christmas gift. Only for the kids. I love you." 
Offset, who is also a rapper and member of the group Migos, celebrated his big day with a party in downtown Los Angeles with a lot of strippers. He posted a photo of the bash on Instagram with the caption: "Last night was (fire emoji)."
The couple split up last year after Offset cheated but have since reconciled. In an interview with Vogue for the January 2020 issue, Cardi B said: "I believe in forgiveness. I prayed on it. Me and my husband, we prayed on it. We had priests come to us. And we just came to an understanding like, bro, it's really us against the world."