Who's playing the new Catwoman opposite Robert Pattinson's Batman?
Zoe Kravitz, from TV's Big Little Lies, will play Selina Kyle and her alter ego Catwoman in the upcoming 2021 film.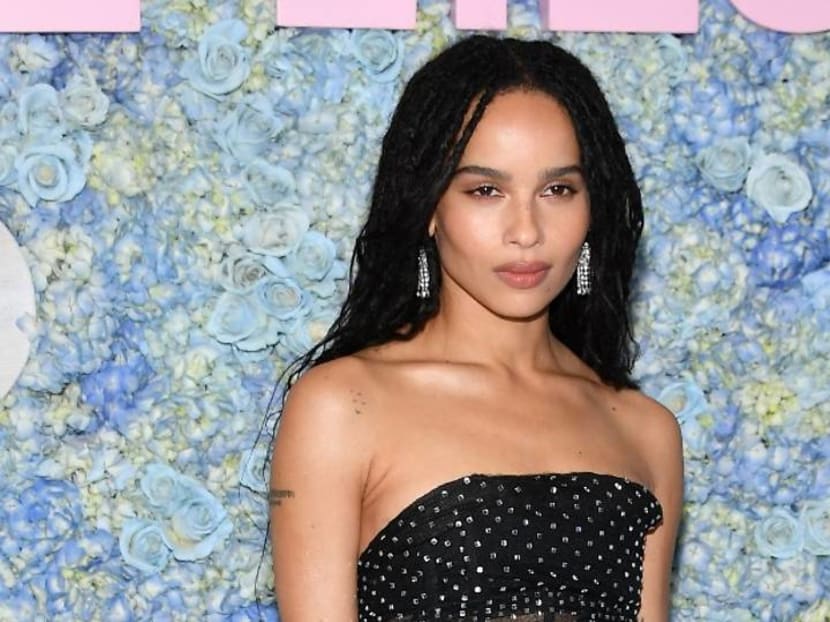 There's a new Catwoman in town and her name is Zoe Kravitz. Deadline has announced that the deal is now official.
The Big Little Lies star will play Selina Kyle and her black leather-wearing alter ego in the new film, The Batman, set to hit cinemas on Jun 25, 2021.

According to The Hollywood Reporter, she secured the role after testing with the new Caped Crusader, Robert Pattinson, a week ago.
The upcoming film will be directed by Matt Reeves, who co-wrote the script with Mattson Tomlin.
Kravitz is the daughter of singer Lenny Kravitz and actress Lisa Bonet, who is best known for her role as Denise Huxtable in the 80s sitcom, The Cosby Show.
She joins an illustrious list of actresses who have donned the catsuit, including Michelle Pfeiffer, Halle Berry and Anne Hathaway. The character is played by Camren Bicondova in the TV series, Gotham.
This is not the first time that Kravitz has played the role of Batman's longtime foe and love interest though; she voiced Catwoman in 2017's The Lego Batman Movie.
The 30-year-old actress has appeared in Mad Max Fury Road, as well as the Fantastic Beasts and the Divergent franchises. Before we get to see Kravitz on the big screen as Catwoman, she will first appear in Hulu's remake of High Fidelity.
The other confirmed role in The Batman is Jeffrey Wright as Commissioner Gordon while Jonah Hill is in talks for a villain role.