Fann and Chris as zombies; Jessica Biel as Justin Timberlake: Celebs' Halloween getups
This is how celebrities got into the spirit (geddit?) of Halloween this year.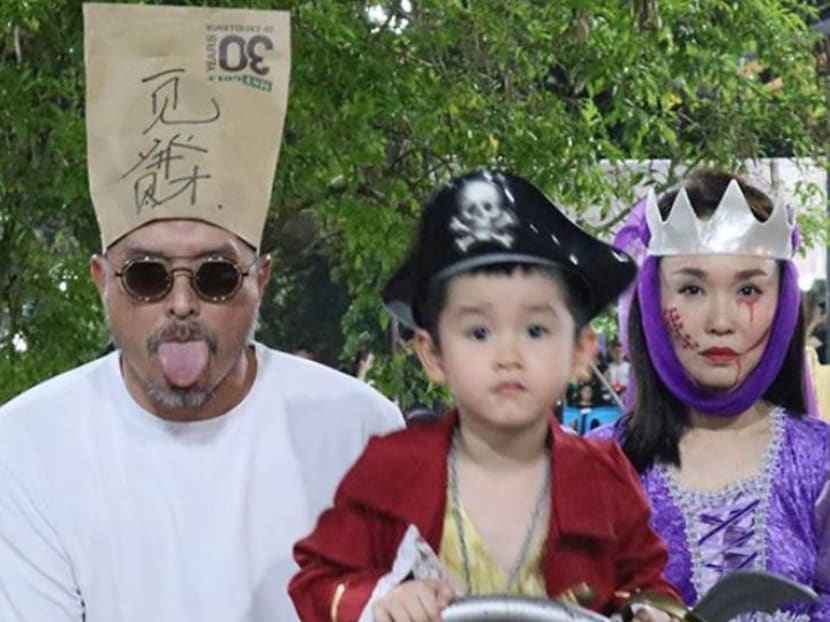 It's that time of year, when celebrities make it a point to amuse, entertain and scare the living daylights out of everyone. No, we're not talking about Kanye West at an awards show or Katy Perry without makeup on. We're talking about Halloween, of course.
This year, local and Hollywood celebrities went all out and dressed to impress. Some of our favourites include Demi Lovato as Marie Antoinette, Tosh Zhang as Woody from Toy Story and Jessica Biel as Justin Timberlake's bad hair days from the 90s.
Here's a look at who wore what and who wasn't afraid to laugh at themselves.
JESSICA BIEL AND JUSTIN TIMBERLAKE AS NSYNC'S PAST
FANN WONG AND CHRISTOPHER LEE AS ZOMBIES
DEMI LOVATO AS MARIE ANTOINETTE
SORA MA AS STORYBOOK CHARACTER
KATE BECKINSALE AS HOLLY GOLIGHTLY
TOSH ZHANG AS WOODY FROM TOY STORY
YVONNE LIM AND FAMILY AS TOY STORY CHARACTERS