Celebrities, fans mourn the death of K-pop singer Goo Hara
This is the second South Korean celebrity death in two months after fellow singer Sulli, who was a close friend of Goo Hara, was found dead in October.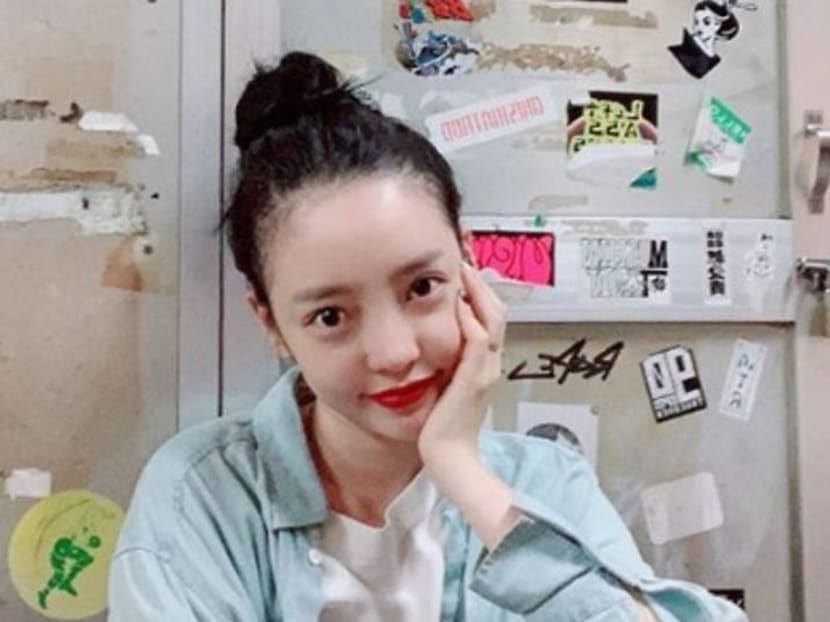 Celebrities and fans have taken to social media to post messages of grief and to mourn the loss of K-pop singer Goo Hara.
The 28-year-old, who was formerly from girl group Kara, was found dead on Sunday (Nov 24). 

This is the second death of a K-pop celebrity in two months. Sulli from girl group f(x) was found dead in October. She was said to be suffering from "severe depression."

Goo Hara was a close friend of Sulli's and had posted this message on Instagram about her death: "I hope Jin-ri is now in a place where she can do whatever she wants" – using Sulli's real name and sharing photos of the two of them together.
Goo Hara's last post on Instagram was a photo of herself looking into the camera, with the caption: "Sleep well."
Fans have expressed their grief through messages on her final post. One fan wrote, "I hope that only good things happen for you in the wonderful place where you are. Rest in peace," while another said, "Please go to a good place."
Celebrities have also posted messages on social media to mourn the loss of the singer.
Rapper DinDin posted a photo of the late singer with the message: "Hara, when I slowly started receiving more attention, you worried about me and told me to contact you if I ever went through a hard time. You were so beautiful and radiant, and I'm sorry that I wasn't able to do anything for you and couldn't be of any help. I'm truly sorry. I should have helped you in at least some small way, and I'm really sorry. I'm so angry, and I hate the world so much, but I really hope that you'll be happy where (you are now). I'm sorry. Thank you."
Singer Kahi, formerly from After School, wrote on Instagram: "Another sun has set today… sigh… although we need to protect our children, we also need to protect our idols… never forget… that someone is always praying for you… RIP…"
English singer-songwriter Anne-Marie also wrote on Twitter: "RIP Goo Hara."
On Nov 25, Goo Hara's agency announced that it had prepared a venue for fans to show their respect to the late singer. It said, "Fans and members of the press will be able to pay their respects to (Goo Hara) in Hall 1 at St Mary's Funeral Hall in the Gangnam District starting from 3 pm today to midnight on November 27."
It added, "In accordance with the wishes of the family, who hoped to hold a quiet funeral, we have arranged for a separate location (for fans) to pay their respects. We are overwhelmed with sorrow at having to relay the news of (Goo Hara's) passing to so many people."
The agency also requested that fans not head to the private funeral that will be held by the singer's family at the Yonsei Severance Hospital Funeral Hall.
Goo Hara was hospitalised in May after a suspected suicide attempt. She had been abused by her ex who threatened to post her spycam sex videos online.

She had just staged a comeback from that incident with a Japanese-language dance track called Midnight Queen, and she had gone on tour from Nov 14 to Nov 19 in Fukuoka, Osaka, Nagoya and Tokyo.