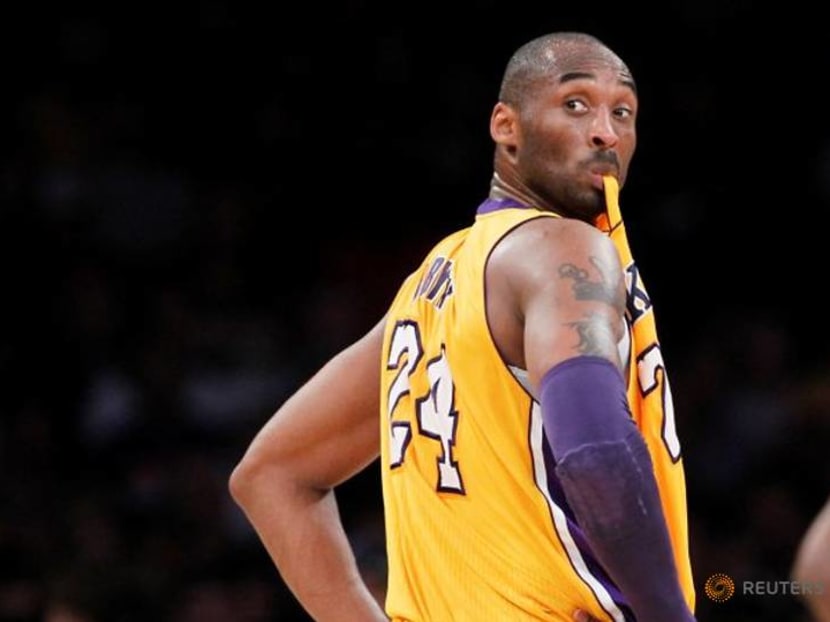 Celebrities and fans reacted with shock, disbelief and sadness over the news of the death of basketball legend Kobe Bryant and his 13-year-old daughter Gianna in a helicopter accident on Jan 26.
Many shared what Bryant had meant to them and expressed their condolences to his wife Vanessa, who was not on board with them.
Fellow basketball great Shaquille O'Neal tweeted a series of photos of himself with Bryant, saying, "I'm sick right now."
Michael Jordan issued a statement saying, "I am in shock over the tragic news of Kobe's and Gianna's passing. Words can't describe the pain I'm feeling. I loved Kobe – he was like a little brother to me. We used to talk often, and I will miss those conversations very much. He was a fierce competitor, one of the greats of the game and a creative force. Kobe was also an amazing dad who loved his family deeply – and took great pride in his daughter's love for the game of basketball."
Barack Obama tweeted, "Kobe was a legend on the court and just getting started in what would have been just as meaningful a second act. To lose Gianna is even more heartbreaking to us as parents. Michelle and I send love and prayers to Vanessa and the entire Bryant family on an unthinkable day."
Meanwhile, Donald Trump tweeted, "This is terrible news!"
Trump later added, "Kobe Bryant, despite being one of the truly great basketball players of all time, was just getting started in life. He loved his family so much, and had such strong passion for the future. The loss of his beautiful daughter, Gianna, makes this moment even more devastating. Melania and I send our warmest condolences to Vanessa and the wonderful Bryant family."
Actress Reese Witherspoon tweeted, "Just devastated to hear about #KobeBryant. An extraordinary athlete, and a genuinely kind, wonderful man. Sending love, prayers & compassion to his family. To his entire @NBA family as well."
Justin Bieber expressed incredulity at the news, saying, "It can't be. You always encouraged me mamba. Gave me some of the best quotes that we smile about to this day! Love you man!"
Singapore fans also reacted in shock, with musician Benjamin Kheng posting to Instagram, "You were my entire childhood… You defied gravity/injury/odds so we'd all believe we could too."
Fans have also started an online petition asking the NBA to retire Bryant's number, 24.