Addams family, the fly on Mike Pence's head: Celebrity Halloween costumes this year
The global pandemic didn't stop these stars from getting all dressed up – even if it was just to stay home.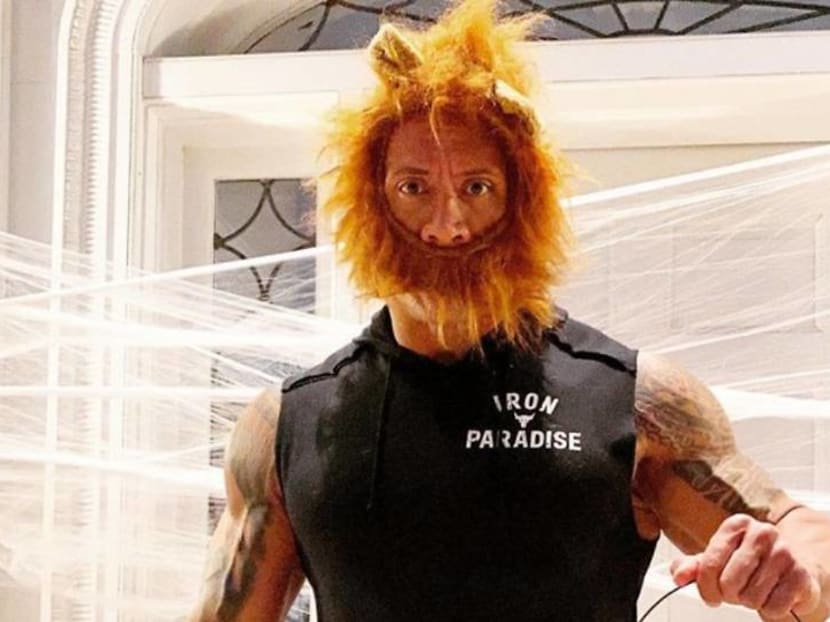 The global pandemic has made Halloween a more sedate affair this year but that hasn't stopped people from getting all dressed up even if it was just to stay home and snap some photos. And it appears lots of celebrities got into the spirit of the season, too.
Here are some of the more creative looks from the stars this year.
The Grammy-winning singer dressed up as a fly, but not just any fly. She was specifically the fly that was on US Vice President Mike Pence's head during the recent televised debate with Kamala Harris. 
Celebrities in Asia also got in on the fun. Singer Jay Chou made it a family affair, dressing up himself, his wife Hannah Quinlivan and also their children Hathaway and Romeo as the Addams Family.
Dwayne "The Rock" Johnson only managed to get into one part of his Mufasa costume as the rest of it was too small. "Yup, if 2020 was a Halloween costume this would be it," he quipped in his Instagram post. 

You've probably already heard that The Powerpuff Girls is getting a live-action reboot but until that happens, here are the stars of TV series Riverdale – Lili Reinhart, Camila Mendes and Madelaine Petsch – dressed up as the girl-power heroes.
Too bad Sarah Michelle Gellar didn't dress up as Buffy the Vampire Slayer but she still slayed it as Effie Trinket from The Hunger Games.  
One actress who did turn to a previous character she played for inspiration is Courteney Cox who channelled Gale Weathers from the Scream franchise. "Not the bangs!" she captioned the photo of the Ghostface killer with a pair of scissors near her short fringe.