For gamers who can't decide: A PC with a built-in Xbox One or PS4
Custom PC manufacturer Origin PC's Big O, which was launched at this year's CES 2020, is priced at S$3,370.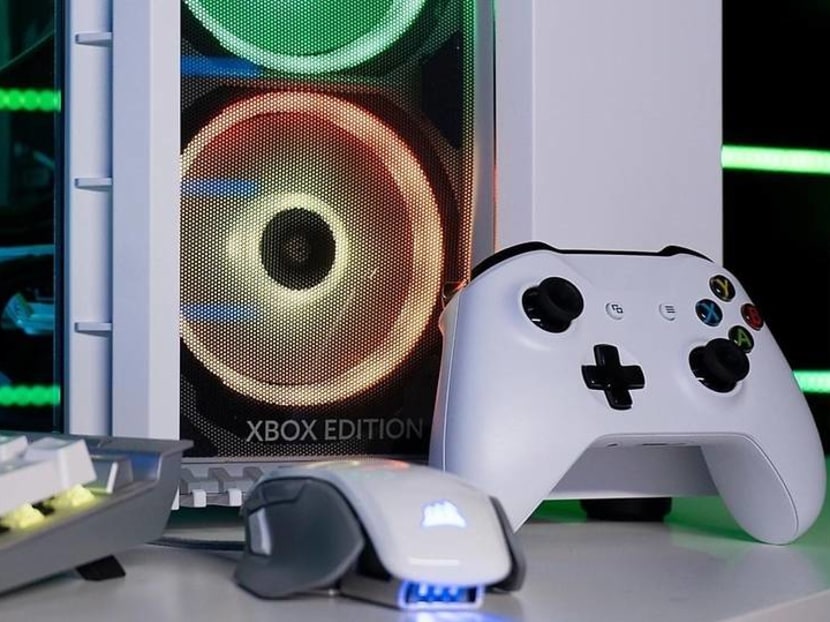 Avid gamers, the age-old debate of PC versus console has just been settled – why not have both in one package?
Custom PC manufacturer Origin PC launched its latest Big O gaming PC at the ongoing Consumer Electronics Show (CES) 2020 convention in Las Vegas, and you have an option to literally include either an Xbox One S or PS4 Pro in its huge case.
It's the more simplified version of a similar custom gaming Big O that Origin introduced last year. That one-off 10th anniversary product had three, yes, three consoles built into the chassis: An Xbox One X, a PS4 Pro, and a Nintendo Switch.
This new version is officially available on Origin's website; prices start at US$2,499 (S$3,370).
So how is it assembled? The PC and console components sit side-by-side in a Corsair Crystal Series 280X Micro-ATX chassis, with the option to add a solid-state drive or an internal video capture card. The internal video capture card records footage from the console and saves it directly to the PC, allowing gamers to edit their own footage or stream their games online more easily.
Of course, being a custom manufacturer, Origin PC has also provided the option to choose between two processors, an AMD Ryzen 9 3900X or an Intel i9-9900K.
Graphics cards come in the form of either the NVIDIA GeForce RTX 2080 Ti or the Titan RTX, so you don't have to worry about any potential stuttering or frame-per-second drops.
However, the consoles that come with the Big O may soon be pushed out of relevance, with both Microsoft and Sony expected to announce new models for their respective consoles this year – so that's something gamers might want to consider before clicking that "Buy" button.