Enjoy snow, walk with dinosaurs at Changi Airport's year-end festive event
The Changi Festive Village boasts a slew of fun activities for the whole family to enjoy. It kicked off on Nov 19 and runs until Jan 3.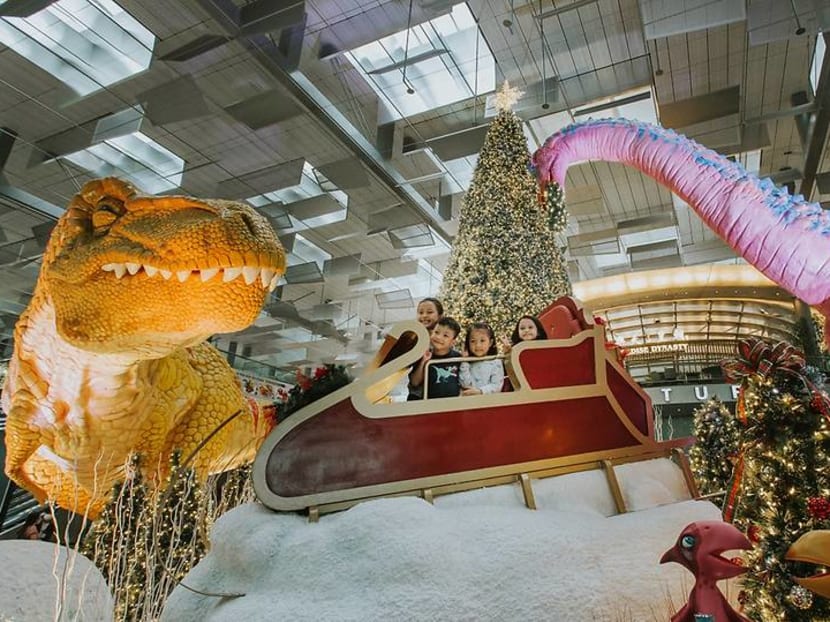 Even though you're not leaving the country this year-end, there's still plenty of reasons for you and your family to head to Changi Airport to soak in some festive cheer.

The airport unveiled a slew of activities and attractions for its annual Changi Festive Village event that kicked off on Thursday (Nov 19) and runs until Jan 3. 
You can walk alongside dinosaurs and take a photo or two with them, or put on your winter gear and play with snow at a winter holiday house.
There's also the unique "glampcation" holiday experience, announced on Tuesday, where guests can spend the night in a glamping tent at Jewel Changi Airport. 
Here's a look at some of the attractions you can expect at the festival.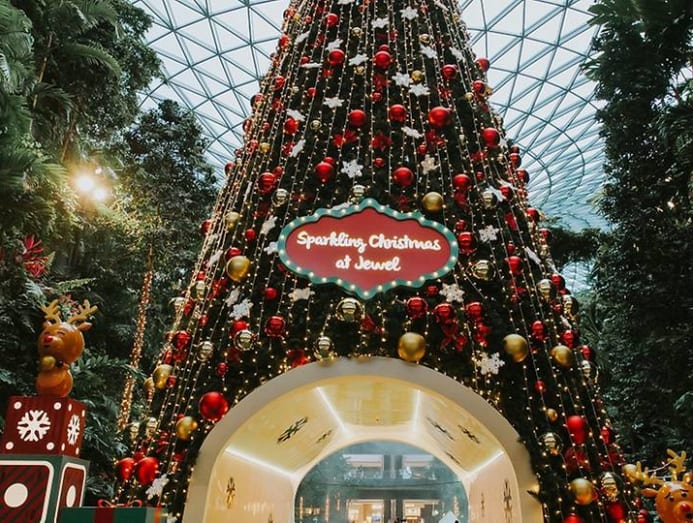 CHRISTMAS MAGIC
It wouldn't be Christmas without a Christmas tree and over at Jewel's Shiseido Forest Valley, there'll be a 16m-tall tree to ring in the festive joy. Hourly snow falls in Jewel's indoor garden and Canopy Park will complete the magical experience.

WALKING WITH DINOSAURS
It's dinos galore at Changi Airport this festive season. Head to Terminal 3 (T3) to walk alongside nine massive dinosaurs – including the T-rex – and snap a photo or two while you're at it. The fun continues at Terminal 4 (T4) with more dino-themed attractions such as the Dino Bounce where the little ones can jump around a 30m-long bouncy castle to their hearts' content.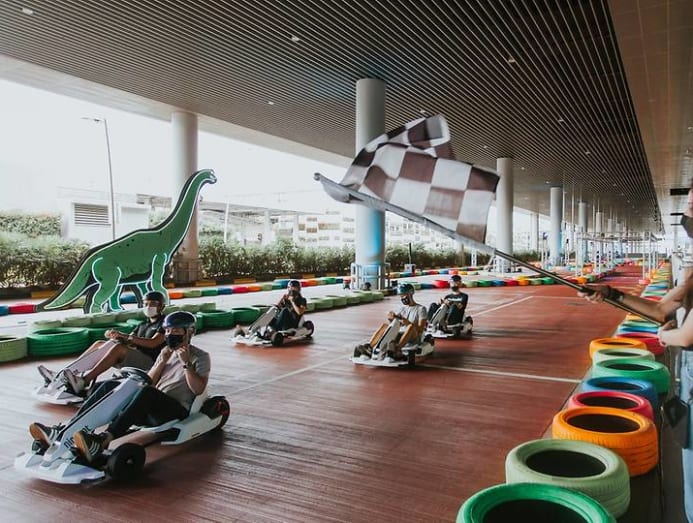 For thrill-seekers, there's the Dino Kart, where you can race up to 24 kmh on electric go-karts. Then there's the Dino Fest, which opens on Dec 3, Singapore's first dinosaur-themed carnival market with 50 stalls offering street food, festive-themed merchandise and interactive activities.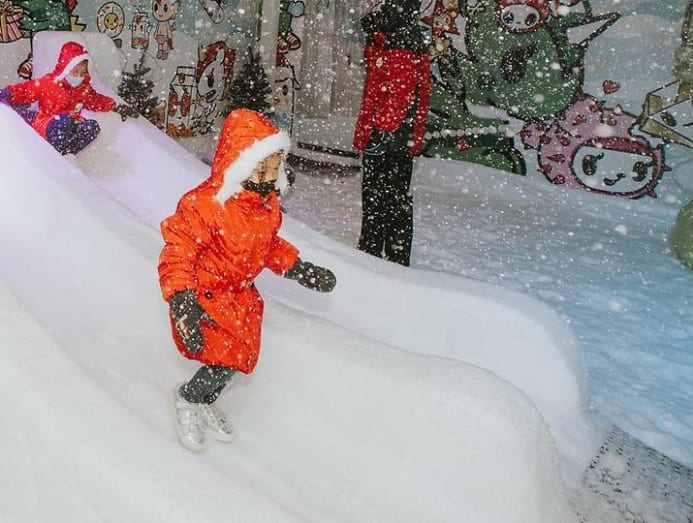 WINTER WONDERLAND
There's still a chance for you to put on winter gear this year. Just head to Singapore's largest double-storey snow fun house, tokidoki Snow Holiday, at T3 Departure Hall. You can build a snowman and even slide down a 12m-long snow luge. 
Fans of tokidoki can then check out Air tokidoki, which features a model aircraft cabin with authentic cabin seats from a Boeing 777-200 aircraft, at T3 Basement 2.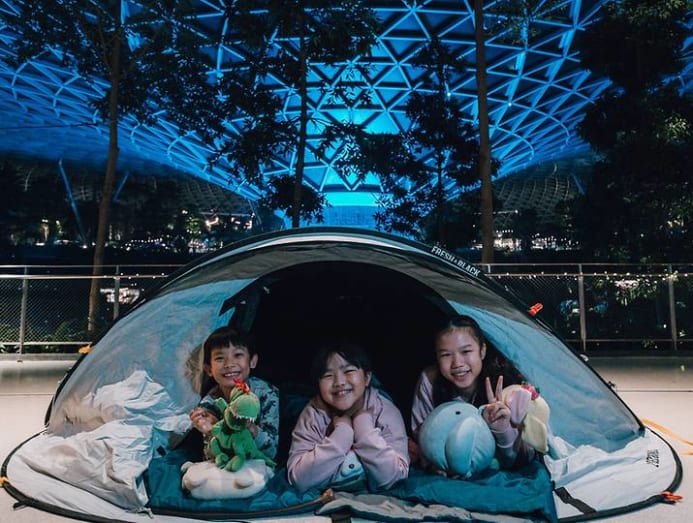 HOLIDAY CAMPS
Learn more about Changi Airport with the specially curated A Night at the Airport experience, a two-days-one-night family camp that includes behind-the-scenes airport activities, a festive craft workshop and a sleepover in a tent. 
There's also the Changi Experience Studio Play + Sleepover programme, which includes attraction tickets to Changi Experience Studio and Canopy Park, and a sleepover in the studio. If you don't want to spend the night, there are day programmes and workshops you can sign up for instead.
Find out more about the different activities and festive events here.