Chantalle Ng reveals how she once had to hide in singer Chen Diya's cafe after being followed by a male fan
The actress was wandering around Esplanade alone during the incident, which took place over a year ago.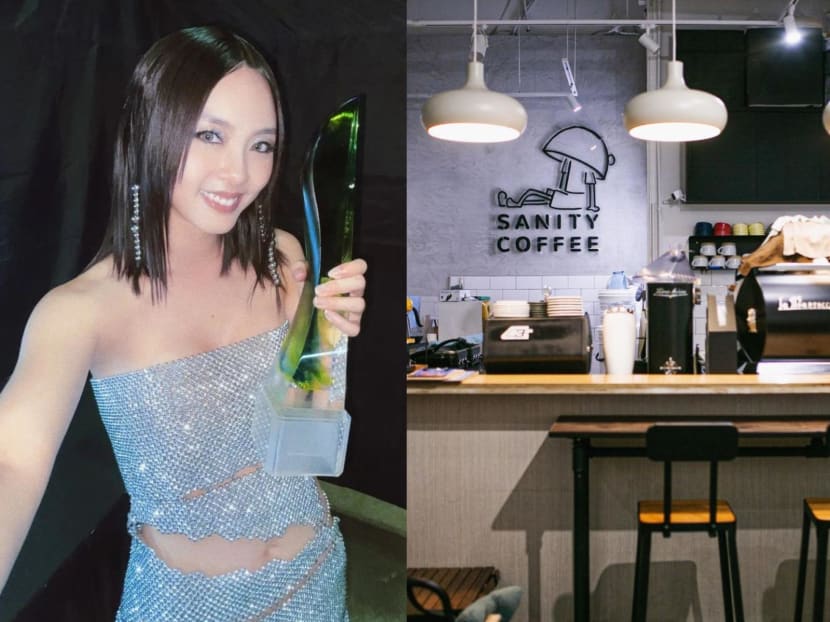 For most of us, running into our favourite celebrities in public is a rare occurrence. So it's natural to want to try and get photos with them. However, actress Chantalle Ng's encounter with a male fan serves as a reminder of the importance of respecting boundaries – even when your idol is a few inches away.
On Monday (May 29), local publication Lianhe Zaobao published an interview with Chantelle where she revealed how she was persistently followed by a male fan while she was wandering around Esplanade. The incident happened over a year ago. 
The fan first approached her for a photo and she obliged. However, he continued following her, asking for more photos.
Feeling uncomfortable, she even told him, "We have already taken a lot of pictures. If you want to take pictures, you can do it at a fan event another day."
However, he persisted. Not wanting him to follow her to her next destination, Chantalle immediately sought refuge at singer Chen Diya's cafe, Sanity, on the second floor  – with the fan in hot pursuit.
"I opened [the cafe's] door and asked [the staff] if Diya was there. She wasn't, but they saw my scared expression and let me in right away, keeping the male fan out."
Despite this, the fan did not give up and continued waiting for Chantalle outside Sanity. Eventually, a member of Sanity's staff accompanied Chantalle to her next destination, evading the fan along the way.
"I am very grateful to them for helping me."
When asked about her other scary fan encounters, Chantalle admitted: "It is rare to encounter such a situation, so [the Esplanade incident] has left a deep impression on me. My fans are like my friends; they are very protective of me."
Following the news of Sanity's upcoming closure on Jun 25, Chantalle said: "It's a pity as Sanity is my spiritual refuge. However, as Diya's friend, I believe she has other plans that are more suitable for her, so bless her!"