Why Singapore actress Chantalle Ng is now selling collagen chicken soup
The All Around You star behind Yuan Collagen reveals why her mother, actress Lin Mei Jiao, and Instagram's "block" button bring her comfort like soupy dishes.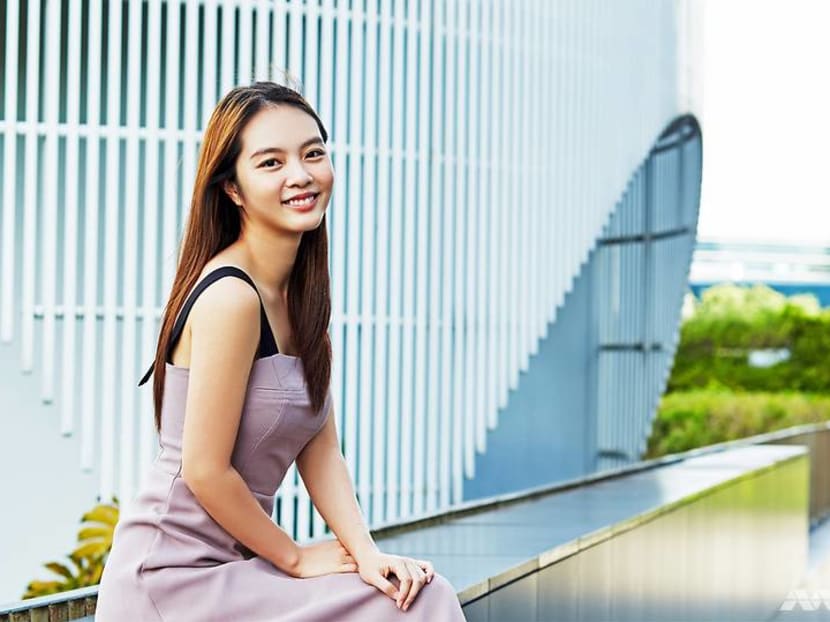 Actress Chantalle Ng has always had soup running through her veins, so the fact that she's recently become a soup entrepreneur is probably not as out-of-left-field as it might sound.
"Growing up, I've always loved soup," she told us. "I always choose soupy foods like sliced fish bee hoon soup. My close friends know that hotpot is my favourite."
And so the 25-year-old launched Yuan Collagen last month, a project she started with a friend during the "circuit breaker" period. 
The idea was first conceived a few years ago when she first tasted a collagen-rich chicken soup, a family recipe, at her friend's house, and fell in love with it. The two had been talking about taking the soup to market for a while, and eventually, the circuit breaker gave them the time to bring their project to fruition. 
"When you try the soup, you'll realise it's really thick… the flavour really comes out," the All Around You and Bittersweet Love actress said, explaining that it's made by slow-boiling chicken feet, bones and breast meat for 10 hours. "Another thing I really love about it is that it's 100 per cent natural."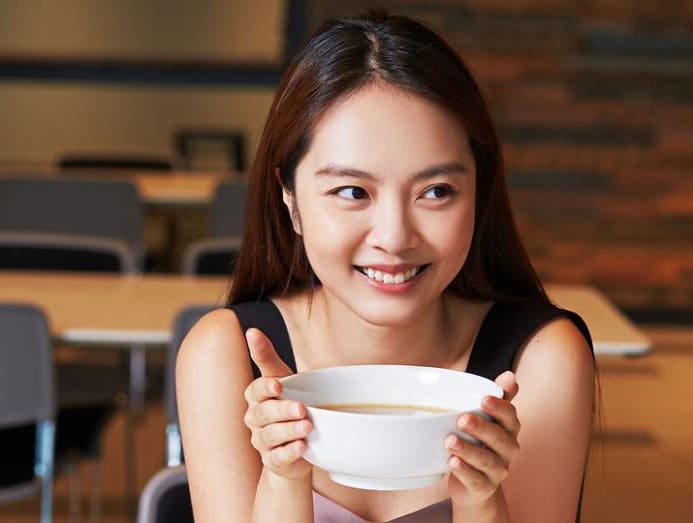 Chicken soup, of course, has long been embraced as the cure-all for colds, lethargy and the blues in general, so since Ng is the ultimate soup lover, what serves as chicken soup for the soul for her? 
What comforts her and makes her feel better when she's anxious or conflicted? We asked her for her "chicken soup" remedy for different situations.
WHAT'S YOUR "CHICKEN SOUP" FOR WHEN YOU'RE STRESSED?
I'll have a really good meal and a really good nap! I know some people exercise. But I feel that for me, the best way is to block everything out, take a good nap and think about it later.
WHEN YOU'RE FEELING LONELY?
My mum (veteran actress Lin Mei Jiao) and my closest friends. When I'm lonely, stressed or feeling down, I turn to them. I'll ask them if they're free to hang out with me.
AFTER A BREAK-UP?
That's about self recovery, so I'll spend a lot of time with myself. I've noticed that after a break-up, I block myself off and just spend a lot of time alone. My internal dialogue will be something like, "Okay, I know it hurts but time will heal everything." So, I'll give myself a lot of time.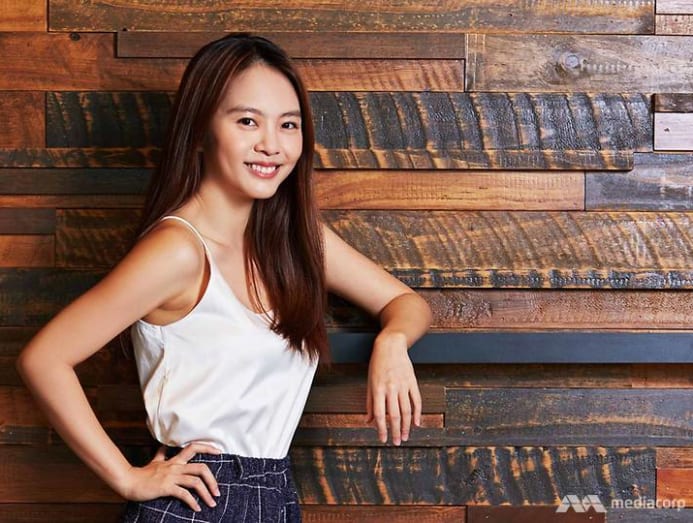 WHEN YOU'RE LITERALLY SICK?
Honestly, then, it would be soup! When I'm sick, I don't have an appetite for heavy food, so I'll consume a lot of liquids and just soup in general. I like the soups that my mum cooks – clear herbal soups that are easy to drink.
WHEN YOU ENCOUNTER ONLINE HATERS?
The "report" and "block" buttons in Instagram are my chicken soup! I try not to be affected by the haters who leave really miserable comments. Most of the time, when they try to direct hate, it'll be on Instagram, since that's where I'm most active. I just block them out. 
Singaporeans generally are very nice but yeah, sometimes they do (leave mean comments), especially at one point when I was close with a male co-star because we were filming together. They would ask me to keep my distance from him, and they would threaten to do this and that if I didn't. I guess when you really idolise something and you have the impression that you're going to marry your idol, you might do such things!
WHEN YOU'RE STUCK IN A TRAFFIC JAM AND RUNNING LATE?
(Takes a deep breath) I really hate being late. I have nightmares about being late. I think my friends know: Either I'm on time or I'm not there at all. I'm usually early. If I'm late, then I'd better have a really good explanation. I make sure the people who are waiting for me know why I'm late.
Once, I waited two hours for a friend to arrive. That's the worst thing. I do not appreciate that and am very direct about it. I always text my friends before we meet, and call them, and refuse to leave my house until they reply.
WHEN YOU'RE HAVING A FIGHT WITH A LOVED ONE?
I'm really scared of confrontation. I try to avoid it as much as possible. If I really do encounter it, as much as I try to look strong on the outside, I'm probably crying at home under my blanket. I really believe in a good cry sometimes. I think I'd have a good cry first, and then go and settle the problem.
WHEN YOU RUN INTO A COCKROACH?
I'm not afraid of cockroaches! I just leave them be. Okay, I'm not afraid of being next to them, but I'm afraid of having to catch them. My mum has come to realise over the years that I'm not going to take care of a cockroach, so she'll go and get it, not me. We're both more afraid of lizards! We absolutely will not do anything about them. If you don't see it, it's not there!
To order Yuan Collagen, visit www.yuanfoods.com.